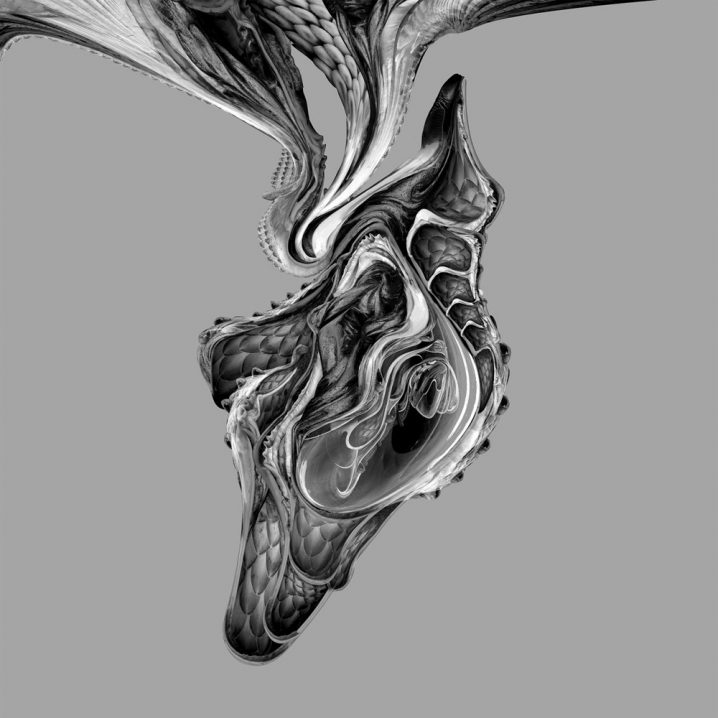 After nearly a ten year hiatus, Darrel Fitten returns with his new Bola album, titled D.E.G., and it's a record that was definitely worth waiting for! The ten pieces on the album are at once appreciable to the fans of IDM, glitch, and electronica, so earnestly propelled onto the music scene via the one and only Manchester-based Skam records, via the likes of Boards of Canada, Team Doyobi, Mr. 76ix, Freeform, and, of course, Gescom, during the late 90s, and early 2000s. And the elusive Bola has been there all along, with his 1998 debut, titled Soup [second release for the label], followed by Fyitu (2001), Gnayse (2004) and Kroungrine (2007), so it's a pleasure to see him return to his roots, this time with a more luscious, intricately programmed, and a much mature album.
The all-encompassing environment of Bola is manifested in the very first track when after a short introduction of ambient entrance mixed with some deep throat-singing phrases the piece shifts down to a frequency-rich sweeping atmosphere of tonalities, colors, and shades. Sprinkled with a gentle hue of jazzy elements and keys, the music traverses territories of percussion-defining genres, be that downtempo, electro, or glitch-edgy breaks. This is surely headphone music, presented in one continuous progression, with a careful balance between all ingredients, top-notch production, and intelligent design. It is the peeling apart of each track on subsequent and numerous listens that makes D.E.G. an adventurous journey worthy of your invested time. And before you know it, you're in love…
[Bola is] armed with an entirely new palette of electronics and enlisting a long-time collaborator, Dennis Bourne into the dynamic fold. The end result is an album ripe with an incredibly vivid vision of the future, a set of tracks that no matter how much of a gear-head you are, makes sure you ain't gonna be able to figure out what machines have sculpted these sounds.

Without completely dissecting each and individual track, I'll go right ahead and proclaim here, that this is how electronica should sound: not too full-on with its glitch, not too modular and noisy, not to synth-full (sinful?) in its arsenal of waves, but rather a perfect blend of melodies, rhythm, and ambiance. It's what originally gave root to all these current branches in the first place, right? And Fitten reminds us, once again, not only of the genre's proper execution but also that there are still ways to perfect the once regurgitated formula, and that he's right there, leading forth the pack. I'll let you probe and sift through each piece on your own, and you will come back acknowledging this sublime unique encounter. Highly recommended for fans of Plaid, Arovane, Ochre, Kettel, The Flashbulb, and Luke Vibert.
©
Words by HC