Past Friday I have decided that it's going to be a 12k kinda weekend. A three-day musical immersion where I bathe my tired ears in everything that's deemed 12k, a New York label [for those not in the ~tape~ loop] run and operated by the one and only Taylor Deupree. There is a particular aesthetic to everything that Deupree touches, often with his mastering technique [you'll often see me credit him in new Release Notes], and with the curation of the output for his imprint. This year has already seen a trio of records which are worthy of your ear, and so I cover them in depth.
Stephen Vitiello & Taylor Deupree
Fridman Variations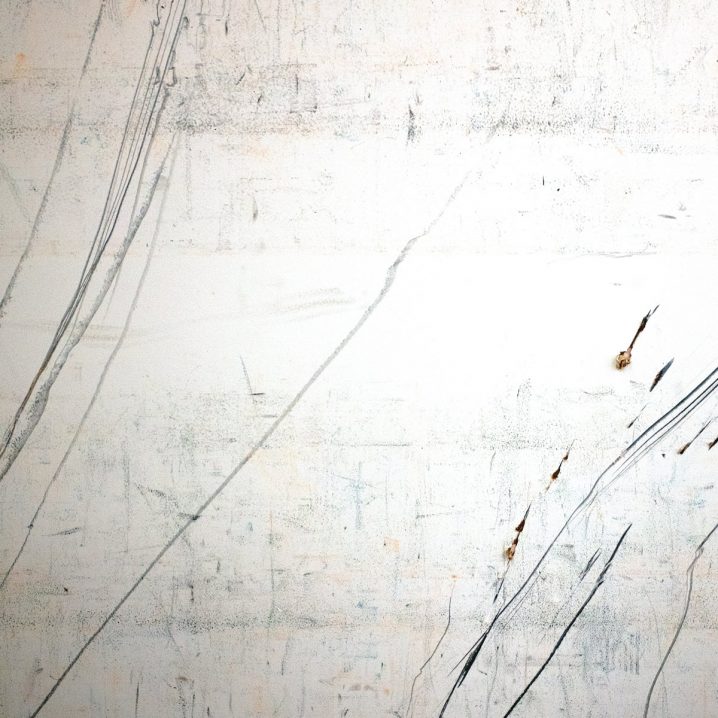 I think that it's appropriate to begin this label special with a collaboration between Stephen Vitiello and Taylor Deupree himself, titled Fridman Variations, a three-piece limited edition vinyl (and digital as well) with recordings and reworkings of a live performance at Fridman Gallery in New York City in February of 2018 for the New Ear Festival. For the 18-minute experimental improvisation on the A side, and the two entirely new works recomposed, comprising of the original live source material on the flip side of the 12″, the duo work the guitar (Vitiello), modular and small tape synths (Deupree) into a drifting meditation of acoustic textures, lo-fi shuffles, and the exploratory interactions thereof. "The improved layers draw on buried melodies and a hint of field recordings and found textures […] not overly melodic, not overly noisy […] finding the edge between the pretty and the obscure…" The archival document of a live performance carries with it a particular moment captured in time, including the presence of the listeners deep in the night, and the surrounding ambience of the venue itself. The variations then build advance on the approach, a bit more polished front and centre in a "controlled studio environment." The two sides complement each other very well, to demonstrate the duo's ability in applying sparse control to the evolving soundscapes, and to the strength in simply letting go to see what then unfolds, emits, arises. Those familiar with their previous collaboration on 12k, Captiva (2014) will find themselves at home with this performance.
Corey Fuller
Break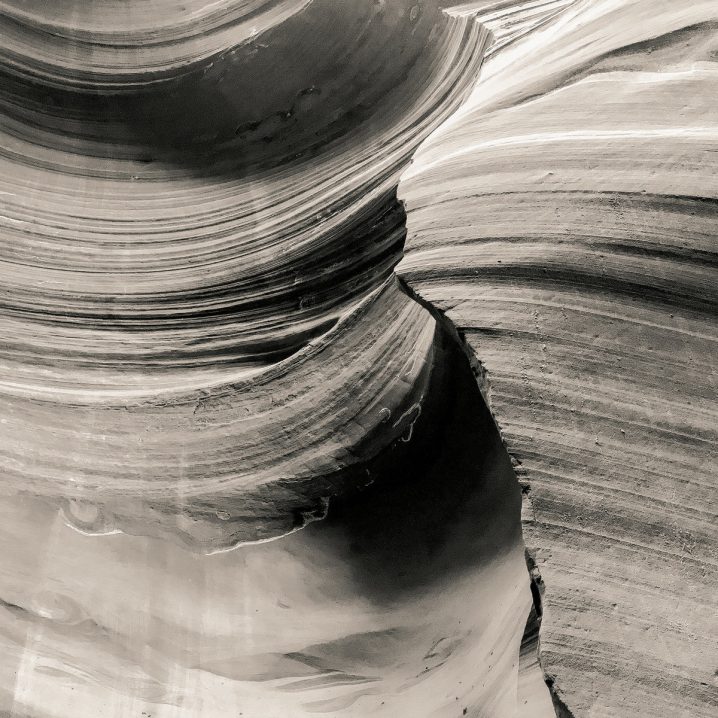 In order to fully appreciate the latest release from Corey Fuller, I suggest that you go back [like I did] to his earlier works, the Illuha collaboration with Tomoyoshi Date with many albums on 12k, and of course, the solo ambient explorations on Dragon's Eye, Seas Between, dating back 10 years now. He even got to work together with Ryuichi Sakamoto for a Perpetual release in 2015. What is pleasantly surprising on his latest for Taylor Deupree's label is the appearance of a soft piano piece, titled "Lamentation" which I immediately picked up and started playing on my own. In fact, I found that piece so strikingly beautiful that I've recorded it and shared it with Corey, and now you can also hear it for yourself here: Mike Lazarev plays Corey Fuller's "Lamentation". The beloved instrument continues to appear on Break throughout, at the centre of the stage, often uplifted by the time-spanning porous soundscapes that let in the vapour as they breathe in space. The neutral tonality invites the listener to open up their drawers and let out all the stories locked away, unless, of course, the key has long been hidden, and so there is no hope in letting old pain out. Here then, at the very core of the album, "Look Into The Heart Of Light, The Silence" and find out for yourself, all those events in time that surely break. "A crashing wave, the breaking dawn, an impact, the crushing of emotional spirit… the breaking of a storm. These are all relevant ideas behind his choice of a title for this highly emotional album. Fuller has addressed the universality of human struggle without going into specifics of his own personal waves. The ideas that we as humans all share many of the same difficulties is both a launching point and a message he wishes to share with Break — the catharsis." This is a very special album, one that I will treasure on for years. Highly recommended!
M. Grig
Mount Carmel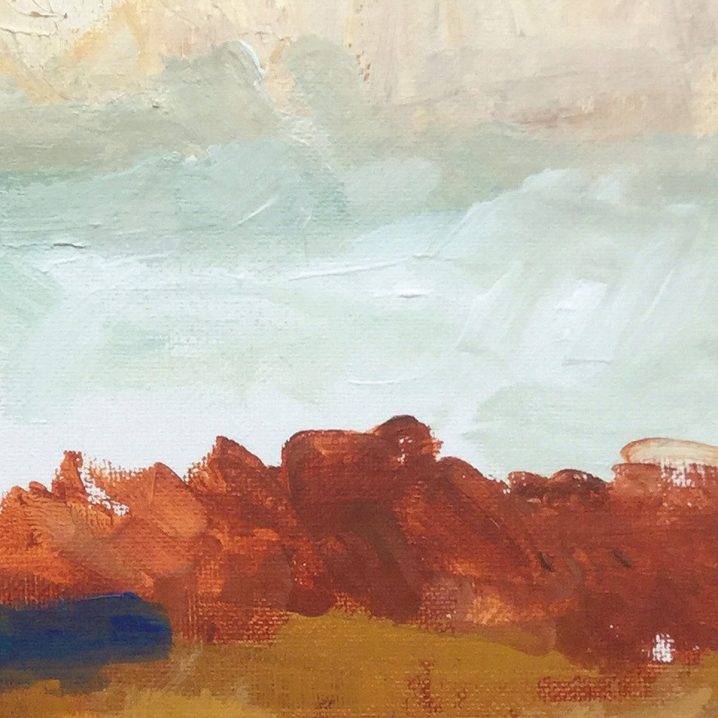 The final entry in this Sound Bytes 12k Label Special is courtesy of Durham (North Carolina, US) based Mike Grigoni, who, after a few self-released digital EPs signs to 12k as M. Grig, with his label debut, Mount Carmel. Perhaps the immediate sound that I take notice of is that of a pedal steel guitar, which, after its prominent appearance on my #1001Albums journey in the music from the 60s sounds so fresh, inviting, and divine. Along with the soft lounging ambient pads, it coasts, drifts, and glides through its desolate voyage. Durham has been a birthplace of Americana, bluegrass and soul, and with this incarnation of Grigoni's sound, a new special elegance of ambient. The resonating strings appear from the dobro, and one can almost picture a vast open landscape through which perhaps a tumbleweed blows. And although this desolate and lonely image has become a staple of the Western film genre, the symbolism is more poignant on Mount Carmel. Here's what Grigoni says of his most personal record: "… Feelings anchored to material things constitute my memory of [my childhood]: the ice plant in our front yard we would step on to crush out its juice; the lava rock beneath the pine trees; the Santa Annas – hot, dry winds that would suddenly blow in our backyard; the dry and barren hills without trees, only brush – chaparral and sage – that I constantly climbed. This particular landscape permeates and orients the record for me." The album is named after this landscape in his mind, a place Grigoni calls his Mount Carmel. Recommended for early meditative weekends, and fans of everything that makes 12k unique.