I've been a long time fan of pretty much everything from Taylor Deupree's Pound-Ridge based label, 12k. Undoubtedly, one of the catalysts of boundary pushing developments in ambient, minimalist, and electro-acoustic frontiers, 12k is at the forefront of today's independent labels. With well over 80 releases since its inception in 1997, the albums dominate the charts on Headphone Commute's Best of 2010 : Music For Bending Light And Stopping Time and the previous year's Music For Sonic Installations In The Cavern Of Your Skull. Although the output of the label is always in the rotation at HC headquarters, I finally made a point to sit down and catch up to a long overdue, and much-needed, four-part special of this Sound Bytes feature, titled 12 Bytes From 12k. In this installment you will find a selection of recently released albums, as well as a few EPs, compilations and past releases from one of my favorite labels. Enjoy.
More from 12k Special: [ part two ]  [ part three ] [ part four ]
Kenneth Kirschner – Twenty Ten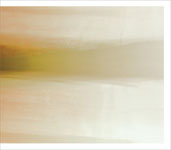 At first, when a thick mailing envelope arrived at my door, I thought that perhaps Taylor Deupree tripled the output of his label. Alas, the man of the hour was Brooklyn based Kenneth Kirschner, who, along with 12k's help, of course, managed to release a triple CD, collecting four of his long-form (very long form indeed) pieces. With over three hours of music, the selection of abstract, experimental, and conceptual music takes the listener outside of the comfort zone, peeling away layers of audio veils, meticulously placed to allure. The pieces of Twenty Ten remind me of an intoxicated summer breeze, playing its ode on the lazy morning wind chimes. The music is as accidental as it is deliberate; as automatic as it is thought out; as random as it is methodical. Drones and pitches in the higher registers are cut through with distant string drops, sonic vapors and false hints of tinnitus. 142 unique chords in my speaker are closer than they appear, allowing the sound to decay, and then let the silence speak for itself. On Twenty Ten, Kirschner uses acoustic instruments to study the sonic contours, aural space and its micro-tonal outlines. With each piece titled for the date on which it was started, Kirschner pushes preconceived conceptions aside, leaving the aging piano to claw through the artifacts, and occasionally be interrupted. Although Twenty Ten may not be an easily accessible listening experience for the novice, it is indeed an impressive accomplishment outside of all boundaries and dispositions. Fans of Richard Chartier, Janek Schaefer, William Basinski, and of course, John Cage, will agree…
Fourcolor – As Pleat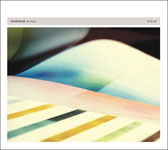 The latest release from the label veteran, Keiichi Sugimoto, recording under the artist name Fourcolor, comes just in time to soothe the daily grind and blanket the room with spacial textures in As Pleat. Featuring a cover painting and vocal contributions from the lovely Sanae Yamasaki (Moskitoo), Sugimoto's third full length album for 12k (and fifth altogether) finds him further into experimentation with his guitar, slight hints of digital processing and accidental acoustic manipulation. It is indeed a very warm record, swaying in the air with gracious vibes, soft sonic fumes, and light, shimmering haze of harmonies and strummed chords. Sugimoto continues his quest in search of simple sounds in between the rest, urging his listeners to appreciate the beauty in both, simple layering and complex textures. And from ambient swells to glitchy skip-editing, the album manages to achieve just that. "As Pleat is unquestionably Fourcolor, but there is a pillow-like quality to the sound, a softness that plays beautifully off of the more organic edits and sharper plucks that all combine to create the most engaging Fourcolor album to date." Be sure to check out Yamasaki's previous releases on 12k: Air Curtain (2004) and Letter Of Sounds (2006). As well as his work with the electro-acoustic quartet, Minamo: Shining (2005) and Durée (2010), also available on 12k. Recommended if you like Tomasz Bednarczyk, Opitope, Chihei Hatakeyama, Lawrence English and Pillowdiver among the many.
Taylor Deupree – Shoals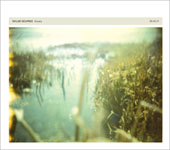 I'm always excited when Taylor Deupree releases another album. Even if it's a short, 45-minute, four track release! Deupree's attention to detail, minimalism and subliminal aesthetics seems to seep from everything he touches. And although he appears to be constantly busy with curating the releases on his very own label, 12k, laboriously mastering almost every album that goes out to print, it's nice to know that he can find the time to compose a rare beaut, which is a treasured boon, like a surprise gift from a long-lost relative. Of course, from my perspective, it's difficult to cover the output of the label without talking about the man himself. But so much has been already said on these pages and many others, that I will practice great restraint, and instead concentrate on the music. On Shoals, Deupree finds himself even more ingrained with acoustic instrumentation, strict conceptual control, and at the same time sophisticated sound design and DSP programming. Using an extensive collection of Javanese and Balinese (Indonesian) gamelan instruments, provided by the University of York Music Research Center for the artist residency program, Deupree set out to unravel and reveal the exterior imperfections, by scratching, tapping, or scraping with an eBow at the surfaces and strings. An array of eavesdropping microphones appear on the album, capturing incidental movement and physicality of extracting the resonating sound waves. Developing a powerful audio software in Kyma, Deupree manipulated, layered and looped these meditative elements to create Shoals – "an album referencing the sonic and emotional world that can be discovered by scraping away surfaces to reveal a worn interior of comfort and time." The result is the most captivating, most elaborate, and Deupree's most triumphant statement made to date.