Here's the second installment in our four part 12k Sound Bytes special. In this particular entry, I decided to dig back a few years and cover the albums that I really enjoyed from the label, but didn't have the time to write about before. As with all music, I don't believe in assigning a numerical value to the release date, representing some form of a human calendar system based on the period of our planet around the sun. I also don't believe in the past or the future. There's only now, only this, only words and these sounds.
More from 12k Special: [ part one ]  [ part three ] [ part four ]
Machinefabriek + Stephen Vitiello – Box Music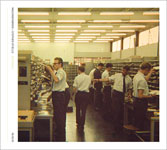 I am already a fan of pretty much everything that Rotterdam based Rutger Zuydervelt touches. My only problem is that I simply can't keep up! Recording under his famous Machinefabriek moniker, Zuydervelt manages to output on average half a dozen records a year, and that's not counting all of the singles, collaborations, and appearances! Besides his numerous self-released albums and EPs, his works have appeared on labels such as Lampse, Low Point, Dekorder, Fang Bomb, Type Home Normal, Sonic Pieces, and now his first contribution for the celebrated 12k. Collaborating with an equally prolific Virginia based artist, Stephen Vitiello, the duo take turns in composing pieces for this five track, 50-minute long album, Box Music. With each track titled after the used ingredients, one immediately recognizes that there's a deeper concept behind the album. After the duo met online, they started talking about a collaboration centered around an "exchange" of not just ideas, but concepts across space and time. Zuydervelt and Vitiello sent each other a box full of non-musical objects and scrap recordings with the purpose of using those as source materials in their tracks. Thus, on "Broken Record, Cassettes" we hear Vitiello wrestling with clicks, cuts, and unwinding metallic hum, twisting for almost nine minutes, and finally winning, with a complete submission, by placing a loop lock over the perpetrator's heaving gasps. Perhaps there's another life for these deceased components. And on "Field Recordings, Rocks, Speakers" we hear Zuydervelt's extraction of a humming, buzzing,  meditation, squeezing a song out of a rock, and somehow managing to carve out a gem. An excellent collaboration with an equally unique concept and a successful result!
Pillowdiver – Sleeping Pills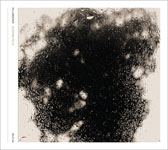 Selected as one of the albums for Headphone Commute's Best of 2009 : Music For Bending Light And Stopping Time, René Margraff's first and only (so far) album as Pillowdiver is a perfect off-ramp from the daily grind. Sleeping Pills is the wind-down for the insomniac, a hypnotic treatment for a buzzing mind, a soporific psychoactive surpassing any prescription medication. And that doesn't mean that it sounds boring. Returning to the state of calm, suspended sensory activity, and rejuvenation with Margraff's gentle guitar strumming, warm white noise treatments, and lo-fi recording techniques is a compliment in itself. For his debut album on 12k, the Berlin based musician limited himself to Fender Jazzmaster, a few synths, field recordigs, and a 4-track cassette recorder. But as every musician has already learned during his career – it's not the toys that make the record, but what is ready to reveal itself through the process of creating music. With Sleeping Pills we are once again reminded that sound, as simple, minimal, and purely naked as it is, can easily convey the message, even with a basic toolkit. In fact, the less distractions with the knobs, the better. Listening to nine numerically titled tracks, one can't help but be transported to a dream state where the melancholia lullabies with sorrow, while the encouragement wakes up with hope. Another great find for 12k, for which I am deeply thankful.  Fans of Jasper TX, Celer, Seaworthy and Brian McBride will share my gratitude.
Murralin Lane – Our House Is On The Wall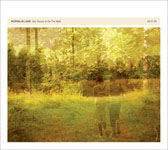 While the name Murralin Lane may be new to the loyal 12k followers, the members of this duo should be familiar to the collectors of the latest modern classical releases. After all, one half of the group is none other than David Wenngren, known to the world mostly for his Library Tapes moniker with releases on Home Normal, Resonant, Sonic Pieces, Make Mine Music, and most recently collaborating with Danny Norbury as Le Lendemain on their acclaimed Fires (Home Normal, 2009). And the second, completing half, [what I am led to only speculate at] is Wenngren's girlfriend, Ylva Wiklund. The Murralin Lane project was born when Wenngren asked Wiklund to sing for the track that just begged for vocals. After a surprising outcome, they decided to record an entire album, Our House Is On The Wall. Recorded in their Swedish home, the seven tracks of this 30-minute album are full of textured vibrations, jittery drone pads, and lo-fi distant echoes of Wiklund's lovely voice. The nostalgic piano chords of Library Tapes are replaced with atonal resonating layers, akin to a synthetic flute being played by a lost wind in the canyon. Gentle triggers hint at the deconstruction of organic sound, ready to split at the seams, where time-stretching has failed to transmute. Wiklund's ghostly vocals evoke a melancholy of spirits, uneasy in their dwelling, wishing to only be heard. Our House Is On The Wall is a beautiful addition to 12k's already rich catalog of electro-acoustic, vocal-ambient, and pop-minimalist collection.