Wrapping up our four-part 12k special with three latest favorite releases, I can't help but point out the label's continuous attention to detail, its intricate aesthetic characteristics, coupled with an additional dimension of conceptual representation, where music really meets art, and art starts to sound like music. Whether the recordings are left to gently purr in the background, or be analyzed through a microscopic lens of a critic's discerning ear, repeated rotations of these albums continue to offer their new delights, slowly revealing their passion for acoustics, analog warmth, and delicate minimalism.
Be sure to read the first three parts : [part one] [part two] [part three]
Marcus Fischer – Monocoastal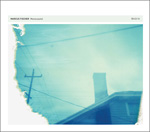 Featuring cover art of pinhole photography taken by Marcus Fischer himself, Monocoastal is a document of found objects, a travelogue of a weary nomad across the West Coast of America, a lo-fi collection of field recordings and textures, as if heard through the camera's pinhole itself. Crumbling noises, background tape hiss, screeching wood, and gentle guitar strums make up the majority of Fischer's meditation on the Pacific coast. Throughout the recording, we hear an enormous restraint in the balance between organic sound, minimal electronic processing, and the pause of breathing instruments. Fischer's control of individual sounds within the abstract and physical space, culminates into the warm harmonic waves that fill my morning studio with atonal reverberations and a glowing hum. Based out of Portland, Oregon, Fischer's focus on composition is guided by experimentation with field recordings, self constructed instruments, and sometimes pure chance. Coupled with visual art, Fischer is also responsible for curating vision+hearing – a series of audio/visual events facilitating collaborations between musicians and filmmakers. His recordings under the map~map moniker are self released via his dustbreeding.com site, where throughout 2009, Fischer documented one creative project per day for an entire year. Monocoastal is a welcome addition to the 12k catalog, fitting the label's unique aesthetic.
Seaworthy + Matt Rösner – Two Lakes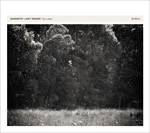 At only thirty eight minutes in length, a collaboration between a member of Sydney based electro-acoustical group Seaworthy, Cameron Webb, and a Western Australia's sound artist Matt Rösner, the album Two Lakes is a sophisticated conceptual piece begging for multiple listens. The duo traveled to the south coast of New South Wales where they have devoted themselves to the detailed field recording study of two lakes – Meroo and Termeil. Armed with a hydrophone, a shotgun and stereo microphones, the artists attempted to capture the sounds of the Australian coastal environment and entwine them with subtle notes of acoustic guitar, a ukelele, and minimal electronics. At the center of the few improvised performances in a cabin by the lake, an abundance of nature celebrates its existence through recorded sounds. Two Lakes captures the environment in all of its exposed nakedness, while filling the missing frequencies with desolation, loneliness, and solitude. But instead of pure desperation, the peacefulness of the album reveals a recognition of pure life. The music often transports the listener to a quiet evening in the forest, where a good friend plays his guitar by the running creek. In addition to the album, Webb and Rösner have setup an Environmental Sounds blog, where more field recordings, photographs and notes continue the unfolding of the project. Be sure to also check out Seaworthy's previous releases on 12k – Map In Hand (2006) and 1897 (2009), as well as Matt Rösner's Room40 debut, Alluvial (2005).
Stephan Mathieu – A Static Place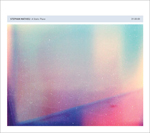 Stephan Mathieu has been on my radar for a while now. His 2008 release on Die Schachtel titled Radioland had a profound impact on my psyche. Then there was his 2009 collaboration with 12k's own Taylor Deupree for a release on Spekk titled Transcriptions. In 2011, Mathieu managed to release two albums – there's the Remain on Line (now independently operated by Richard Chartier), and, the focus of this Sound Bytes special, A Static Place. To listen to Mathieu's latest marvel, I have to prepare myself. First – I carve out an entire hour to wholly consume the album in one take; second – I put on my favorite pair of headphones for a true sonic bliss; and third – I must close my eyes. "A Static Place is about the journey of sound," says Mathieu about the record. "Between 1928 and 1932 the earliest recordings of historically informed performances of music from the late Gothic, Renaissance and Baroque era were etched into 78RPM records. I used some of these records from my collection, playing them back with two mechanical acoustic HMV Model 102 gramophones. The initial soundwaves produced back then by period instruments like the clavichord, viols, lute, hurdy-gurdy are read from the grooves by a cactus needle to be amplified by the gramophones diaphragm housed in a soundbox. Those vibrations travel through the tonearm which is connected straight to the gramophones horn, which releases the music to my space. Here the sound is again picked up by a pair of customized microphones and send to my computer, to be transformed by spectral analysis and convolution processes." I'm afraid I have nothing more to add… Pure magic…