In this third installment of our four-part 12k special, we examine two live performances and an experimental EP. In all three, the label excels at providing a service of archiving, if you will, of single events, group gatherings, and academical studies. With these releases, 12k once again stands out among today's cutting edge experimental, improvisational and conceptual music.
More from 12k Special : [part one] [part two] [part four]
MOSS – MOSS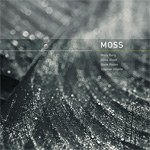 Although this self-titled EP consists of a single 24+ minute track, the experience captured by this recording begs to be repeated. MOSS is actually an acronym, consisting of four names, four artists and four friends – Molly Berg, Olivia Block, Steve Roden, and Stephen Vitiello. Out of this group, Berg and Vitiello have previously appeared on 12k with their 2009 release, The Gorilla Variations. Block has mostly released experimental works on Massachusetts-based Sedimental. And Los Angeles based Roden, has been contributing to Line, Trente Oiseaux, Interior Sounds and many others. Originally, the performance was only meant to be a collaboration between Berg and Vitiello, at the San Jose's Trinity Cathedral for the 01SJ Biennial festival. But with Block and Roden in the vicinity, an opportunity presented itself that could not be passed on. The newly formed quartet creates a totally improvised sonic space, inhaling the acoustics of the church, and exhaling an immense restraint of sound. Complimented with just a touch of Berg's voice and clarinet, Vitiello's electric guitar, Roden's lap steel fingerboard, and Block's expert live manipulations of tapes, field recordings and electronics, the music on MOSS is an intricate play between the performers, the audience, and most importantly, the space itself. Recorded at midnight, the cathedral hosted a unique moment of an extemporaneous craftsmanship unfolding live within its dark, damp, and wooden belly. Every sound is treasured, including a distant horn of a car. I am only thankful that Vitiello recorded it, and 12k released it, so that this moment can be captured, archived, and replayed.
Various – Tasogare: Live In Tokyo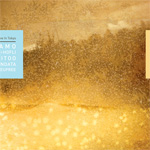 There's just something about Japan. Don't you think? From its culture, where future meets the past, to its literature, where dream-state meets the present, to its music, where abstract meets the concrete. 12k is among the labels to feature more than a few of our favorite Japanese musicians. Among them, appearing on this compilation, are Minamo, Sawako + Hofli, and Moskitoo. Joined by Australia's Solo Andata and the label's founder, Taylor Deupree, this five track release collects the works recorded live at two temples in Tokyo – Komyuji and  Jiyu Gakuen Myonichi-kan. I'm not sure if the night crickets are part of Sawako's field recordings, or are simply picked up by the microphone, but the overall sonic experience transports me to the hot and humid nights of Japan, where the western traveler awaits his mind to beat the jet-lag. Sawako's lovely voice and Takashi Tsuda's (aka Hofli) soft guitar playing only enhances the overall experience. Sanae Yamasaki, recording under her Moskitoo moniker, twists her abstract pop into live experimental circuit bends. At the center of the compilation is a seventeen minute gem by Paul Fiocco and Kane Ikin, known to the faithful readers of these pages as Solo Andata. Steering clear of most software effects, the duo uses field recordings, found objects, and organic textures to create a deep, droning, drowning, and slightly unsettling environment, worthy of Japan's embedded relationship with spirits in every single object. This piece alone deserves to be a single, but on the compilation you get one more – a live recording from Taylor Deupree. With his lo-fi treatments and gentle organic pads, Deupree eases us into the early morning, wrapping this collective collaboration with a fuzzy sonic kilt. Tasogare: Live In Tokyo is yet another important document in the 12k archives, preserving a live performance that may never be duplicated again.
Giuseppe Ielasi – Tools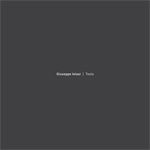 Opening a little small black cardboard packet I am greeted with a warning – "please do not use headphones for playback". With this a bit unusual packaging for 12k, I choose to follow the advice – the last time my brain caught a null pointer exception was when I accidentally used headphones for Florian Hecker's Acid In The Style Of David Tudor – not recommended. Meanwhile, Giuseppe Ielasi's 2009 album, Aix was covered on Headphone Commute and featured in Best of 2009 : Music For Sonic Installations In The Cavern Of Your Skull. So, my curiosity is already awake. On Tools, Ielasi takes the study into the physicality of everyday objects even further. Each track is titled after the object from which the sounds were made – "Cooking Pan", "Tin Can", "Polystyrene Box" – each a simple every day object, with a basic material from which it was made. The collection of seven pieces nods to material produced strictly for sampling or live performance by artists and DJs – Tools is kit of items that's meant to achieve a task without being consumed in the process. The process, however, is the result of this experimental 20-minute EP. Synthetically folding cooking pan, like a sheet of metal, Ielasi extracts the objects interaction with air pressure. My favorite, of course, is a Rubber Band – who hasn't played with this amazing instrument in school, and now in many boring meetings? With a little help from his computer, Ielasi manages to create a rhythmic structure, where the band becomes a percussion instrument, taking a musical life of its own. Other tracks resemble a production factory on which machines work with the beat in time with the late night warehouse techno tempo. The release may be a bit tough for a novice listener, but it is surely recommended for an experienced traveler into an array of sounds.