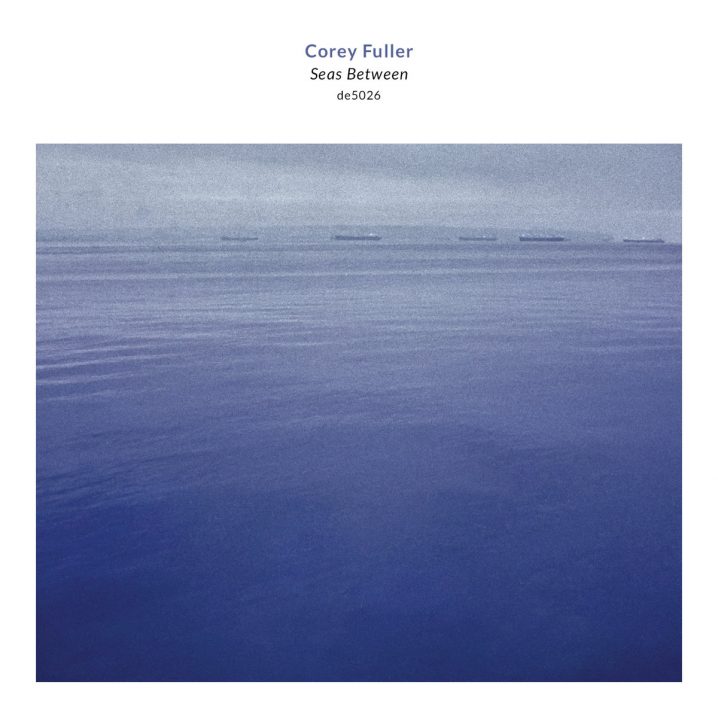 Opening in mist, with disassembled activity both hidden and continuous, Seas Between is a work containing the solemnity of temporality, trembling tenderness, and the brightest side of sightless imagination. Corey Fuller was born in the United States, but while still very young, he relocated with his family to Japan, where he spent the next 20 years, before returning to the United States to live in Washington state. December 2009 marks the release of his first solo album, and his return to Japan with his own family, to live and work. The album represents both a literary and imaginative vision of home and the distances between, a document of the placement and creation of a convolved third-culture reality.
Seas Between was created using an expansive assortment of acoustic instruments, including piano, prepared piano, Rhodes electric piano, pipe organ, pump organ, vibraphone, pianica, accordion, acoustic/electric guitars, Gamelan bells, Thai finger cymbals, assorted percussion, and found objects. Field recordings were given delicate attention, including room tones, contact microphones, hydrophone recordings of both shores of the Pacific Ocean, field recordings from Japan and Washington, reel to reel tapes, cassette tapes, and analogue tape delays. Custom software was also employed to create a convolved, indeterminate blend of instruments.
In addition to the above mentioned palette, a group of collaborative musicians contributed work, such as John Friesen on cello, Tyler Wilcox on saxophones and bass clarinet, and Tomoyoshi Date on piano and electronics. Their contributions further complete a graceful warmth, to an already startlingly pronounced recording of poetic allusion, uncertain acceptance, and hazed mystery.
Throughout the 45-minute work, clarity is demonstrated through swelling, warm tones, acute instrumentation, combined with the chill of the ocean breeze, and the indistinguishable traits of swirling, impermanent images. Beside crisp crescendos of the early morning dawn, foamy field recordings are hidden in the fine clouds; a formed, thin film, hidden in winter's winds. In Seas Between, here falls the shadow, between essence and descent, longing and fulfilment, wholeness and brokenness. The sense of separation and constant longing is ever-present, in our surroundings that are unwavering, but often unpredictable as the sea.
– – – – – –
Seas Between is released by California based Dragon's Eye Recordings, owned and operated by Yann Novak. The above text was written and contributed by Will Long, who along with his recently departed and dearly missed wife, Danielle Baquet-Long, released numerous albums as Celer.