Release Notes
Label: THESIS
Release: Isolarii
Date: January 7th 2022
Mastered By: Taylor Deupree
Artwork By: Gregory Euclide
In case you haven't heard yet, I am currently in the middle of unveiling Headphone Commute's Best of 2021 selections, as I have done every year for more than a decade now, right about this time. I publish only one list of ten selections per day, and with five lists complete and [*checking*] seven lists more, we all got plenty to celebrate in what's been another strange year. But at least not in music. Anyway, today I'm taking the day off from bombarding you with all the amazing music you've missed, only to present to you with more amazing new music that just hit the shelves. Released only yesterday, January 7th, Gregory Euclide's marvellous imprint showcases a fantastic collaboration between two of my favourite composers: Corey Fuller and Richard Skelton. Add in that mastering touch by Taylor Deupree and impeccable cover art design [including a handmade sleeve] by Euclide himself, and you've got yourself a limited edition 10″ vinyl package to memorialise the beginning of another strange year. This THESIS 20 instalment showcases three pieces by the do, but today I want to draw your attention to the last one, titled "Insula", for which I am honoured to premiere this video for you.
'Isolarii' is an archaic word used to describe 'island books' — a category which, according to George Tolias 'belongs somewhere within the shadowy bounds of geographical, historical, and travel literature and nautical manuals'. A recent addition to this largely forgotten literary genre is Judith Schalansky's 'Atlas of Remote Islands'. Fuller sent Skelton a copy during the lockdown, and it became a tacit guiding text for their ensuing collaboration, as both artists were islanded, and geographically remote from each other (Fuller in Japan, Skelton in the UK).
According to the press release, following this exchange, the duo further set on to create a dialogue via music, with Fuller on the piano and Skelton on the accordion and cello, plus additional electronic treatments from both. "The result is a series of compositions that seamlessly move back and forth between Japan and the UK, layering time zones and topographies to create a new, singular 'atlas of remote islands'." My favourite piece happens to be the gorgeous "Insula" with the piano sadly weeping its tale while the cello carries it forth in a textured and spacious atmosphere. And then that bass comes in… A truly inspiring piece that motivates me for new music this year!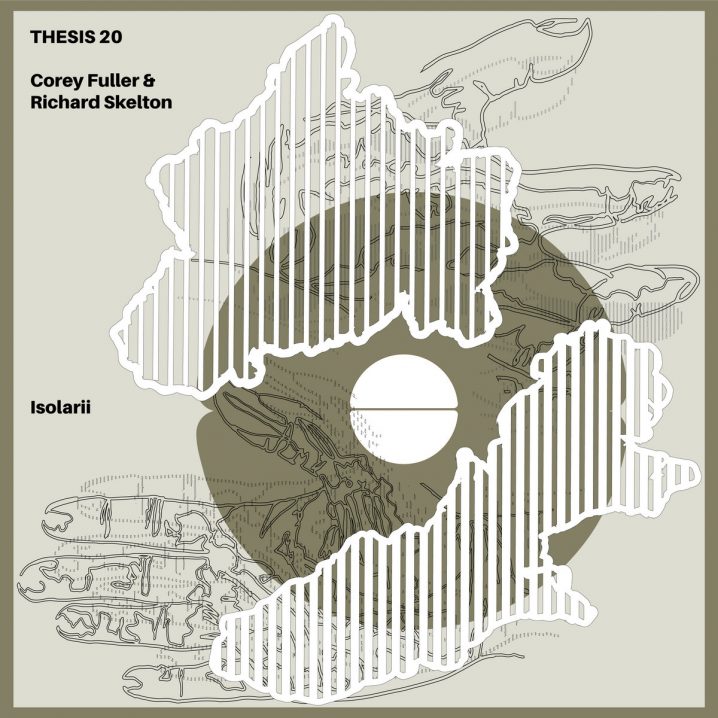 Once again, the release is available for purchase via the label's Bandcamp, where you can choose to go with digital or treat yourself to a beautiful vinyl and even an 11″x11″ Hands Print poster featuring Gregory Euclide's mesmerising art.