So I spent nearly a month traveling across South East Asia (Thailand, Laos, Vietnam and Cambodia), and, no thanks to jet lag for the last week, it's making it very difficult to get back into all this music, especially since I'm a bit overwhelmed with all of the releases I missed in all that time! So, with my early morning coffee, I flex my mental muscle, and present you with a selection of a few Sound Bytes that you absolutely must check out, if this music strikes a chord.
Deru
1979 Remixed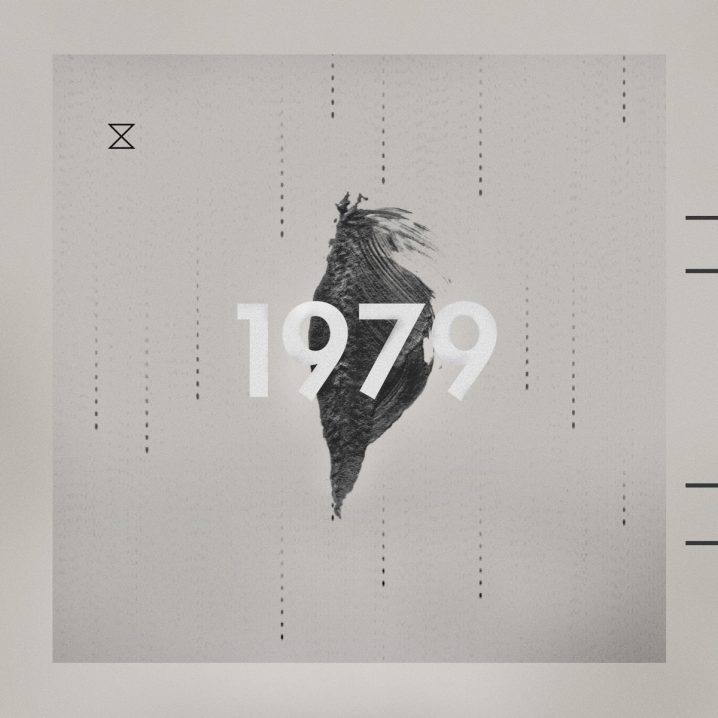 As Deru, Benjamin Wynn has impressed upon me his prowess for intricately produced IDM architectures, drops and beats, starting with his debut on Neo Ouija back in 2003, and following up with releases on Merck, Delikatessen, and Mush. Back in June of 2014 [wait, has it already been two years? what is happening to time?], Wynn threw a little curve ball and released an ambient flashback with 1979 (Friends of Friends), immediately floating to the top of my favorite albums, basked in haze, warmth, and ultimately love, for the nostalgia and melancholy. This follow up, subtitled as Remixed, is a collection of reworks for the previously appeared pieces on the former, done by none other than Wynn himself (as opposed to a solicitation of the scene's input), and, the result is, dare I say, not only withstands on its own as an EP, but even exceeds the original album in many ways. The familiar melodies, in this case, are lolled in even more of that beloved noir-fi leitmotif, stretched through analogue tape, disintegrating textures, and precious infinite decay. Fans of crumbling delights will find themselves instantly in love with the tracks, clutching the five reworked pieces (and a cover of an old 1900's Vaudeville song, "Shine on Harvest Moon") in hopes of so much more. Alas, this 34-minute gem is the only treat we are blessed with at this time, and I wish that these words would reach Mr. Wynn as a plea for another savory gift.
subtractiveLAD
nucleus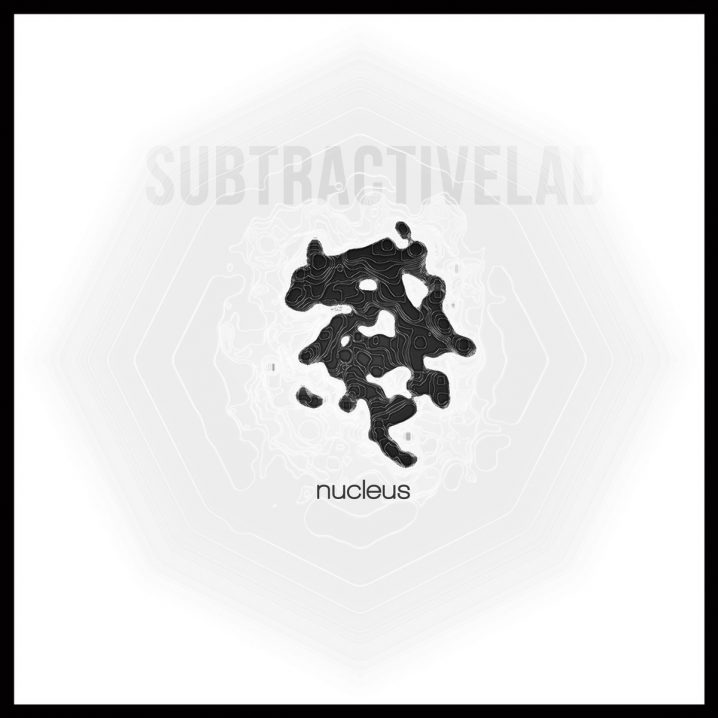 Stephen Hummel has been producing electronic music since 2005, appearing on my radar with his IDM releases on n5MD. Those were the days of melodic glitch, sprawling ambiance and delicately cut-up rhythms. I don't think I am the only one reminiscing in those times, as we see more than a few flashbacks return back to the scene (see Jega's release of found pieces, titled 1995). Hummel's subtractiveLAD project managed to stay above the water, continuously evolving on the perfected techniques, while holding on to the original foundation laid from the very beginning. Avoiding "the pitfalls of trendiness and style-over-substance" as his Bandcamp page proclaims, Hummel composes pieces spanning electronica, synth driven meditations, and even outer-space-reaching voyages. Produced using mostly hardware instruments (analogue synths, sequencers and effects), nucleus maintains that classic sonic territory that would be familiar to fans of an era steeped in fearless exploration, evolution and expansion of experimental sound, we all collectively referred to as beloved IDM. Previously backed by n5MD, this album, as well as the three full-lengths prior, is self-released by the Vancouver-based producer himself. Pick up directly from his Bandcamp, where the FLAC option will furnish a high-resolution 88.2 kHz / 24 bit fidelity treat.
Murcof x Wagner
EP01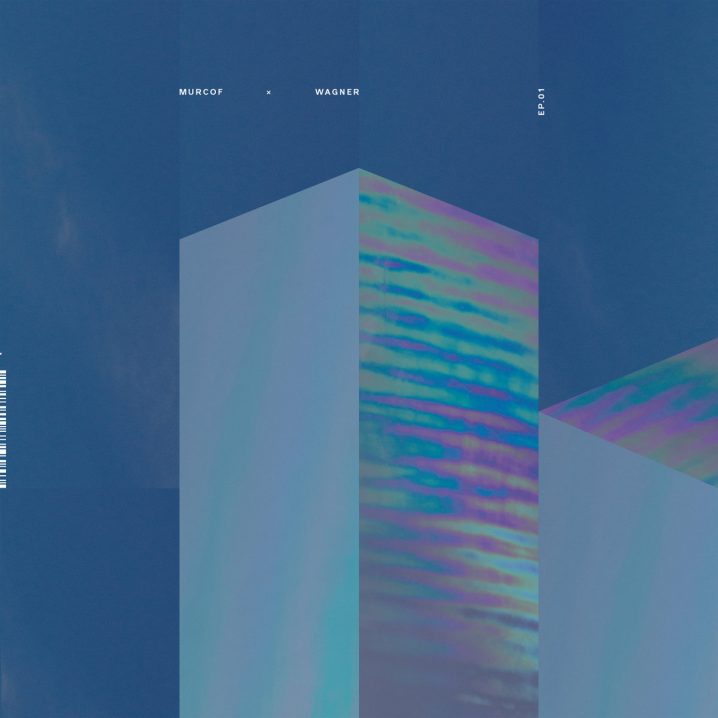 I've been very patient awaiting Fernando Corona's letter-series conclusion of releases on Leaf since 2007. Alas, the rumored album in the Martes, Utopia, Remembranza, Cosmos progression, speculative to be titled "Oceano" has never turned up, instead we appear to be teased with numerous one-offs and collaborations, works inviting Philippe Petitt, Erik Truffaz, and Hugo Amézquita. Oh well – I'll take what I can get. On this latest EP appearing on the eclectic Infiné label, Mucof pairs up with the French pianist, Vanessa Wagner, teasing us with what appears to be yet another wonderful relationship and a new beginning, with a title like EP01. With only four tracks on the release, Corona and Wagner present their own versions of two pieces: Erik Satie's "Gnossienne 3" and David Moore's "What Arms Are These For You!" – a fascinating selection on its own (David Moore is the New York based modern classical composer behind Bing & Ruth). The EP showcases Corona's dexterity in manipulating gorgeous melodies with his signature micro-incision carvings of loops, textures and effects, while Wagner proposes a very personal, neo-classical solo piano take on the pieces [upon my first listen I even mistook Wagner's tracks as the originals and Murcof's as the remixes]. The label promises a full-length release, bating us in with EP01 as the opener, and I'll gladly await for the wonders to come. Recommended on vinyl!
Somatic Responses
Folding Spaces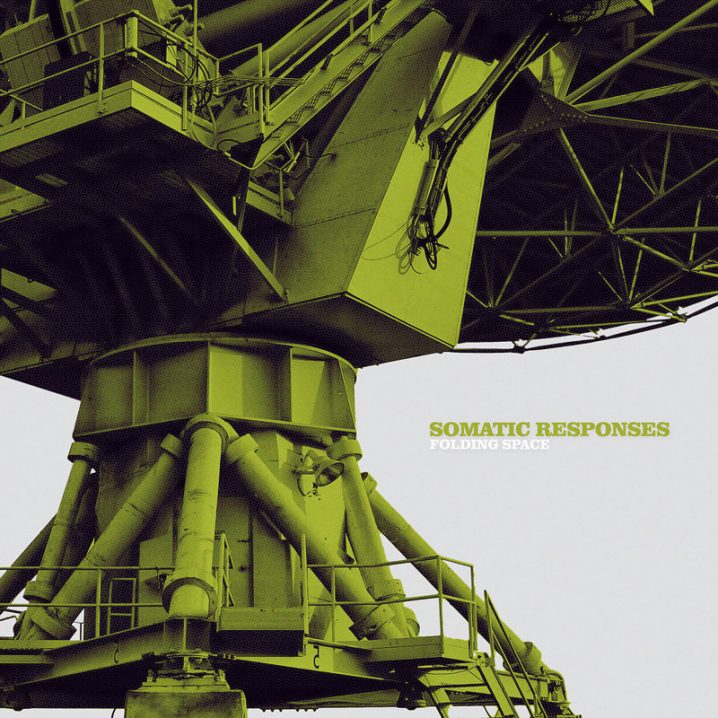 Speaking of all these acts rooted in the earlier part of my electronic music journey – Somatic Responses is still alive and kicking, with the two Welsh brothers' ongoing massive output on mostly their very own Photon Emissions label (I counted nearly twenty releases just in the last three years – how am I going to catch up?). But it is their latest on the ever excellent Hymen, titled Folding Space, that has prickled up my ears once again [I suppose I'm letting the label do all of the proper sifting and filtering here], and I'm glad that John and Paul Healy are still going strong. This is IDM at its finest, approaching the punishing industrial meets electrode techno [wait, did I mean to write technoid electro?] mixed with some distorted breakbeats and glitch (check out appropriately titled "Over The Limit"). There are darker moments on the album, like the 9-minute "Metaphysical Modelling" that remind me of some of the abstract Autechre output, and then there are spacious synthetic atmospheres, covering the brittle structure of an alien planet held up by thumping beats and bass. Some of the delicious borderline insanities of rambling acid synth on the title track remind me of Aphex Twin's mind benders (Chris Cunningham's Rubber Johnny comes to mind here). It may have been nearly five years since their last Hymen release, Concrete Glider, but it was the five years worth waiting for. I'm all about it!