I've got a couple of new names (and labels) in this latest Sound Bytes feature, as recently discovered through my random traversal of the music universe. If you've heard of these releases, I'm happy to share the findings – if not, I'll take the credit for introducing these new sounds. Either way, I hope you have yourself a great week filled with music, light and love.
Aris Kindt
Floods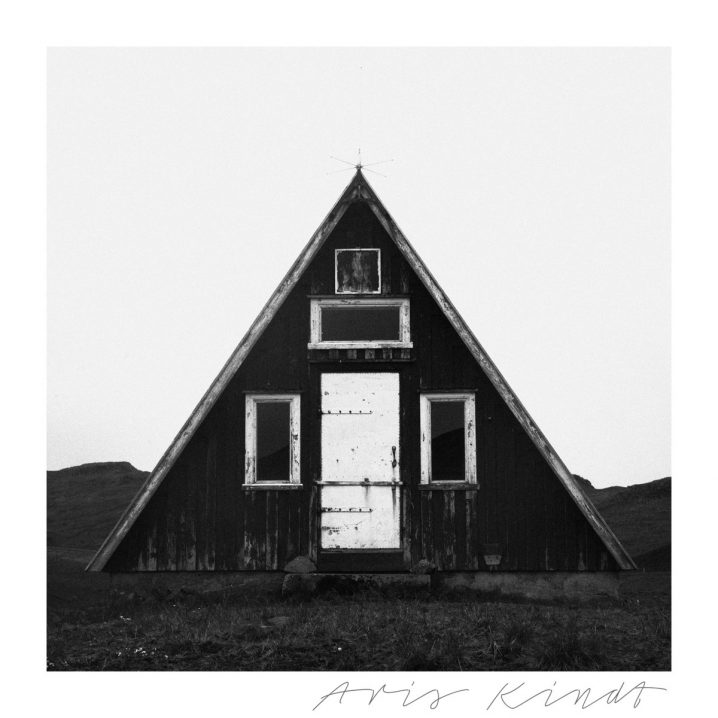 I've been both, delighted and fascinated, with the latest trend in music (perhaps in the last 2-3 years) where the genres seamlessly blend, borrowing an element here and there, and yet somehow stand out on their own, among the undefinable, inseparable parts. In the case of Francis Harris, who has been already exploring the multifaceted platform on his very own Brooklyn based label, Scissor & Thread, this manifestation comes in a form of his latest project, together with the guitarist Gabe Hedrick, as Aris Kindt. I'd be lying if I said that I knew much about the label (and its Bandcamp page does not present much of the info to convey here), but I indeed intend to find out more. On Floods, which is in turn inspired by W.G. Sebald's interpretation of Rembrandt's "The Anatomy Lesson of Dr. Nicolaes Tulp", Harris weaves lo-fi atmospheric textures, with deep dubby pulsating bass and delayed minor chords. This immediately feels like the good 'ol hazy warmth by Trentemøller and Lulu Rouge, but Harris does not stop there. Some pieces pick up on the malevolent feel of Raime and the Blackest Ever Black staple sound, creating a cinematic tension among the scratchy ambiance and distant layers of noise. Of course, comparing it to the known does not give Floods its justice, so I invite you to dive in and check it out for yourself.
Gossamer
Automaton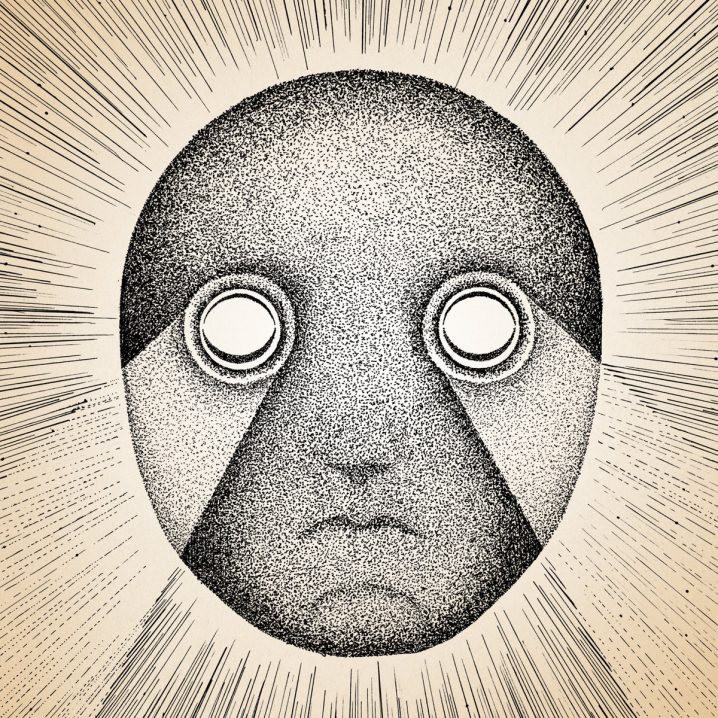 Another great discovery of the week is an album by Evan Reiner, a producer recording under the moniker Gossamer (not to be confused with the late 90s goth rock band), releasing his debut, Automaton on a Los Angeles based label, Innovative Leisure Records (previously publishing those Nosaj Thing albums). This is a short and beautiful record (only eight pieces totally 28 minutes), playing with the essence of atmospheric ambiance, gorgeous synth lines, ethereal wordless vocals, downtempo rhythms and punchy experimental percussion. Dripped with the morning dew of nostalgia, Automaton hankers to the likes of Boards of Canada, Deru, Matthewdavid and perhaps a slight hint of Tycho. "Automaton is me," Reiner explains. "It's my process. It's a symbol of having accepted that there is a difference between being alone and being lonely. It's a coping mechanism for the struggle to realize and balance what I am and am not in control of in my life." The release carries an elated feeling of California sunshine, even on a cold or rainy day. Demonstrating a ton of potential, with these sketches and vignettes echoing the top electronica influences, Gossamer turns more than a few heads, with solid promises of more amazing things to come. Favorite track: "Print".
Aucan
Stelle Fisse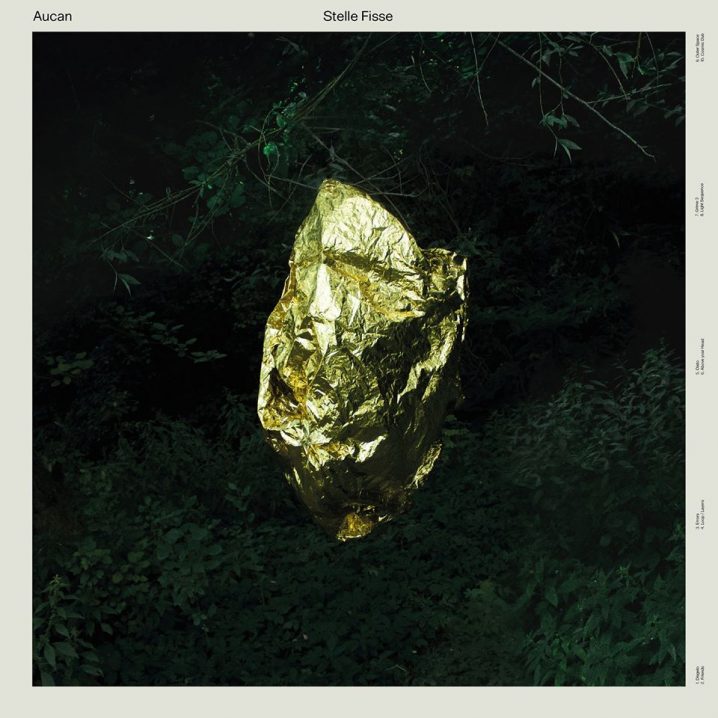 One of the awesome discoveries in the recent months is this release by an Italian duo (used to be a trio), Giovanni Ferliga and Francesco D'Abbraccio, producing under the project Aucan. With two albums under the belt, Stelle Fisse gets picked up by Kowloon Records. "Translating to 'fixed stars', 'Stelle Fisse' is an ode immersed in outer space ambience – a nod to the permanent things in life, points of reference that never move away." Although the group's earlier output appears to be slotted under that post-rock meets IDM meets electro genre-bending category (the self-titled debut is very different from this album), I can honestly tell you that their latest release is a fun, deep and honest record, falling more in sound palette that of Moderat, Jon Hopkins, and Darkside. The saw-toothed synth melodies are immediately memorable, with their uplifting soar towards that early morning outdoor gatherings, gliding among the upbeat rhythms, pitched Burialesque vocals, some Arca essence, and a ghostly echo of remixes created for Thom Yorke. I've listened to Stelle Fisse over a dozen times already, and I'm sure to return to its lively, quirky, and witty story in the months to come (especially when I can drive in the country blasting the music with the open windows). Let's keep our ears open for Aucan!
Skee Mask
Shred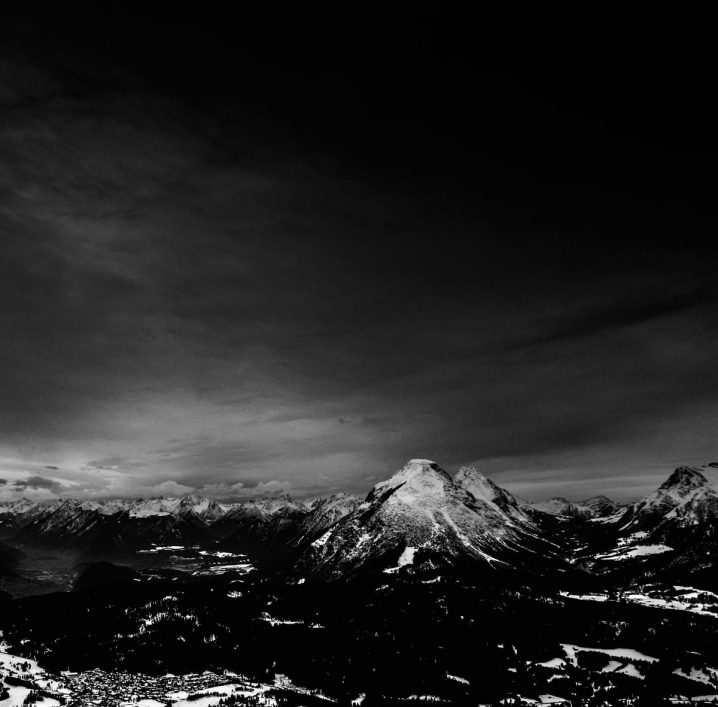 The last entry in this Sound Bytes special is an album from the artist by the name of Skee Mask. Hiding behind his literal mask is a man of mystery, but this debut release on a Munich-based Ilian Tape shows a promising beginning. On Shred lush atmospheric textures meet up with glitchy percussion, breakbeat rhythms, and warm ambience. The cinematic tension within the twelve tracks of the album finally breaks into the dance-floor pieces with nearly tribal techno beat (think Shackleton, Millie & Andrea, Shed and mayhaps a touch of Four Tet). Some pieces are nearly sinister, while others evoke futuristic nostalgia for a twisted memory of old warehouse raves. Shred harks to the Warp Records era, where forward-thinking electronic music was [and still is] at the forefront of its output, beyond classification, and beyond the latest trend. Recommended if you like any of the above-mentioned names, and if you want something delightfully different in your latest catalog of gems.