They burn, they bleed, they hold their young, they get swallowed by the waves. Humans are absent. The world independent of us, without us. Humanity at a crossroads.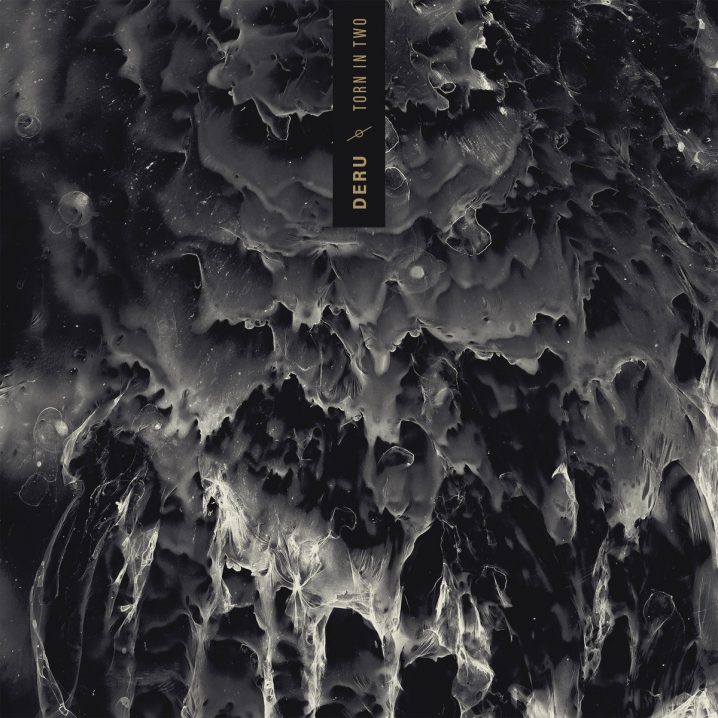 I love following the evolution of music. I love seeing (and hearing) my favourite artists from the bygone era of electronica and IDM pick up on the same genres I follow and then make them their own. I love watching them turn inside out, then warp on themselves, in a shroud of mystery, angst, and resolve. Music has never been this much exciting [okay, maybe 1967 has an immense creative wave fueled by the psychedelic era and the wars in Vietnam], and, although I've been through a few stagnant years, I think most will agree, 2018 has been very good to the ears. Shall we then blame the events, the environment, and the current self-tailored insanity of this world, or shall we be thankful for the feelings conveyed through this music? Not sure, exactly, what's lurking behind Deru's output [I have a feeling that's it's the same as on everyone's mind, slowly contorted by flickering screens], but all I can say is that I like it… I like it a lot!
Following a very personal record, titled 1979 and released on the very same label, Friends of Friends in 2014, Benjamin Wynn returns to the studio with a beautiful and mysterious album, he called Torn In Two. The musical themes of the nine gorgeous pieces explore emotional tension, unease, and some fear. Fear, which crawls down your neck, and under your clothes, slipping through a sweat-drenched smooth surface and into your soul. This is where it lingers, in comfort of dark detuned misery and deep rumbling tones. Live instruments come to the rescue, but not fast enough, as the small hope of light gets consumed by the "Borders", a truly terrorful track. Glorious noise and distortion descend through the surface and then quickly vanish, like a brief summer storm. Drawers of this strongbox, at last, open up, to let in some air, some light and some hope. Woodwinds and brass come to the rescue, pulling the toxins with their organic form. Back on the thrill ride, rousing and dismal, back on the wagon, now torn in two.
Torn In Two, zooms out and deals with human existence as a whole. It finds feelings of frustration, dissociation and anger, but from a high vantage that affords perspective and allows the project to include acceptance, beauty and tranquillity.
The album is best complimented by the few accompanying videos. "Refuge" is the more hypnotic of the two, a mix of innovative photography and digital manipulations which you must watch in 4K! Then there's the video for the title track, embedded above for your pleasure, a menacing view on our race from above, perfectly capturing feelings sans colour. It's worth pointing out that Ben has also directed this video, with Bryan Konietzko (oh wait, that's Ginormous!) credited for the concept, art direction, and 3D sculpting. The album is available on a limited edition translucent splatter double vinyl. Be sure to also check out Deru's official soundtrack for the Impulse series, which I covered only back in August of 2018.