Three narrative OST pieces that have captured my imagination recently.
It's time to revisit some Original Motion Picture Soundtracks (often referred to as an "OST") which have been lately on my rotations. I love this format (not a genre) that allows the composer to offer a setting for a particular story, work within defined constraints, and weave a score around a theme. I love reading books with this music in the background. I love returning to the motifs through the variations developed in time. I also love that many of my all-time favourite artists have recently expanded into this field. Here are a few of the latest soundtracks that you must check out.
The Album Leaf
The Endless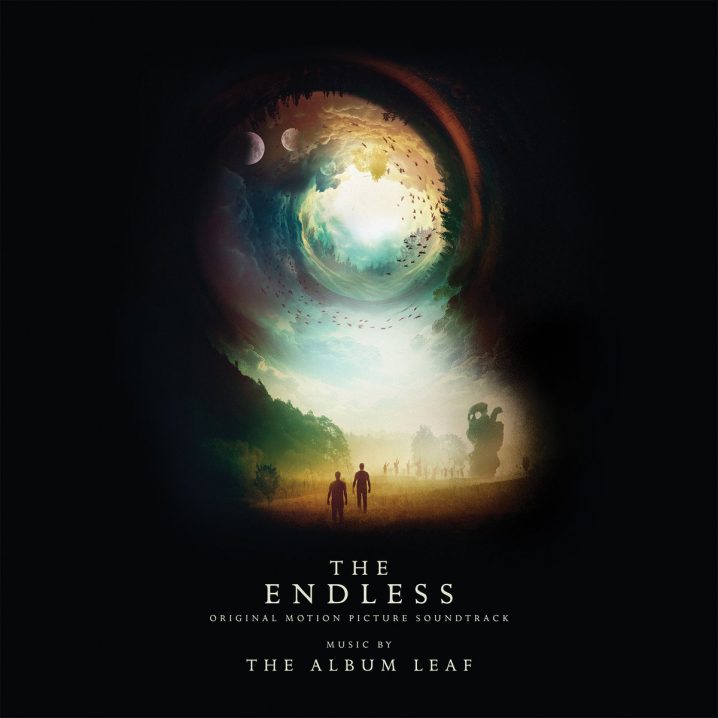 The Album Leaf is a project by Jimmy LaValle whose releases on Sub Pop I've been following since the early 2000s. His last soundtrack for Torey's Distraction appeared on Headphone Commute's Best of the Year lists in 2012. This score for Justin Benson and Aaron Moorhead's 2017 film The Endless is released on LaValle's very own Eastern Glow, comprised of 25 short vignettes (about a minute and a half on average) creating a pensive, slightly gloomy, and, dare I say, cinematic atmosphere. The dark ambient swells, both, organic and synthetic (with modular contributions by Dave Lebleu) are cut with a few percussive disquiet-rich rhythms, that drive forth the tension of a particular theme. Other pieces, like "The Struggle," are borderline of a horror film nature (reminding me of the synth score for It Follows by Disasterpeace) returning to a reflective plane of existence with brilliant spacial textures of "Tricks". From the press release, we learn that the film "follows two brothers, […] who are spurred by a mysterious videotape that arrives in the mail and make the fateful decision to revisit Camp Arcadia — a rural commune in the Southern California hinterlands where they were raised as orphans." I definitely appreciate the haunting interpretation of "House Of The Rising Sun", with which the characters of the film had a particular relationship with. I must admit, I haven't had the opportunity to see the film yet, but I know that after the abundant playtime of The Endless I will enjoy it that much more. Add this beautiful vinyl to your list!
Deru
Impulse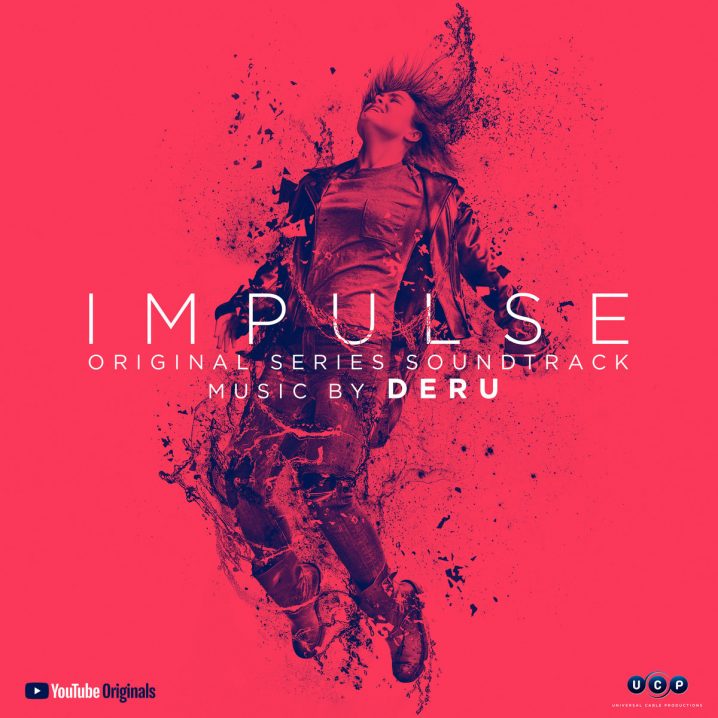 The soundtrack for the Original Series, called Impulse, comes courtesy of an LA-based Emmy-winning composer, Benjamin Wynn, recording under his moniker, Deru. If you're not familiar with his work, I highly recommend that you rewind the clock back to the Neo Ouija and Merck days, and check out the Pushing Air (2003) and Trying To Remember (2004) albums. You then should move into the Genus score for a Wayne McGregor's ballet that Wynn composed in collaboration with Talbot (Ant-Zen, 2009), and that should be enough to convey the reason for my excitement about this OST. Impulse is a 10-episode sci-fi series by Doug Liman, shrouded in Deru's dark ambient electronic sound, reminding me a bit of music from Black Mirror. The sound is pensive, mysterious, and futuristic, built around long-stretchy synth pads and acoustic elements of the Cristal Baschet – "a French instrument that involves getting your fingers wet and rubbing glass rods that make two metal radiators vibrate and come to life," which Wynn found in LA via Lenka Moravkova. You can hear its sound on the opening for "No One Cares As Much As You" which gets layered with more resonating waves to create a full spectrum harmonic tapestry. Smooth around the edges, the melodies get pierced with just a tad of tension, for an hour-long future-synth rich score. The tone is a bit unsettling, leaving you with that "pit in your stomach" feeling, about the unknown and fearful future. Check out the score, and then also the series!
Colin Stetson
Hereditary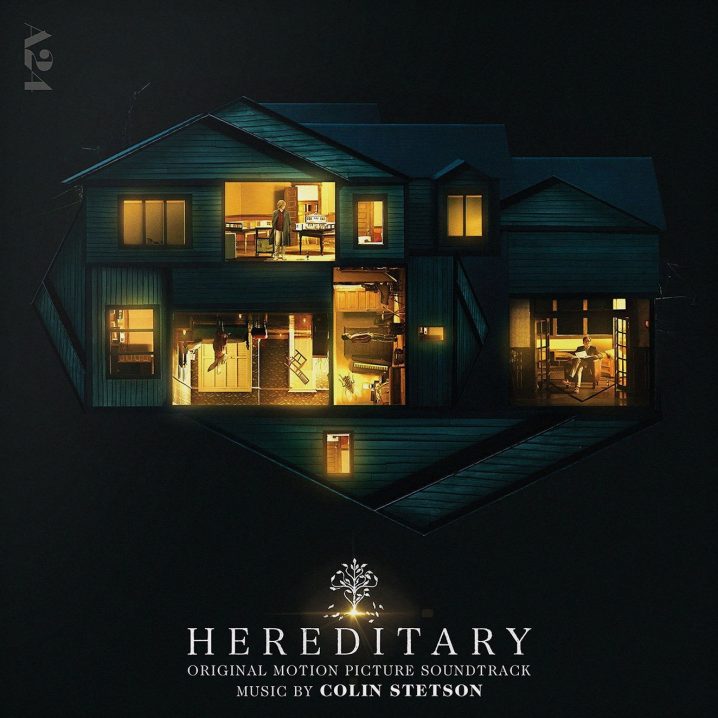 Colin Stetson's score for Hereditary is straight up a horror film soundtrack. This is a [rare] case where I have seen the film before the hearing the OST, and I must say, it left me impressed. But what's even more important about this 23-track offering is that I'm left just as stressed out and tensed as after having watched the film – a testament to the power of music, and, in this case, to Stetson's articulate atmospheric manipulations that leave me gasping for air. Full of low note scratchy strings, piercing angry tones, howls, and dynamic drops, Hereditary OST is an accompaniment to a disturbed, divine, and transcendental. Having previously produced many collaborative and solo albums for labels such as Aagoo, Constellation and Rune Grammofon, this film score appears courtesy of Milan Records (a favourite of mine, by the way, for all your soundtrack needs). On some tracks I could almost imagine a dark heart-beating throb of a kick drum, which would put up this work alongside evil techno of rrose – indeed the intensity on some pieces quickens the pulse, combining low-bass rumbles with mid-range palpitations and acoustic shrieks. A truly impressive, potent and powerful offering, which is even more remarkable to come from this American bass and alto saxophone player, who often appears on tour with Arcade Fire, Bell Orchestre and Bon Iver. I want to say a little more about the film, but I don't want to spoil the storyline – so go see it!
Two more soundtracks that are worth mentioning in this column are The Doctor From India by Rachel Grimes for a documentary by Jeremy Frindel released this past May of 2018 on Mossgrove Music / Rough Trade, and an original score by Rhian Sheehan for a documentary feature Belief: The Possession of Janet Moses directed by David Stubbs. I also thought that there'd be enough music for an entire soundtrack by Lustmord from the First Reformed, but there was barely any music during the film, with the exception of a few recognizable dark moments by Brian Williams leaving me wanting for more. Oh, but there is always the McMafia score by Tom Hodge which will satisfy all of your cravings! Alright, kids, I've said enough…