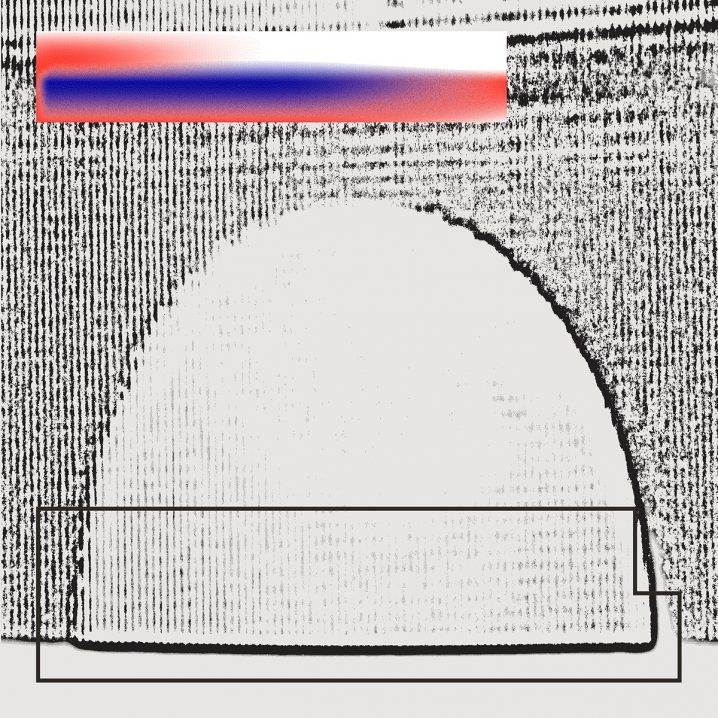 2014 was an interesting year. Mostly dominated by established labels, the annual rotation of releases delivered a delightful collection of anticipated sounds, as well as a few unexpected surprises. One of the latter startling gifts came courtesy of RVNG Intl. imprint, a Brooklyn based "music institution that operates on few but heavily fortified principals, dealing with forward-reaching artists sometimes categorized as electronic, avant, free, fried, fucked, etc." The first time I came upon this label was back in 2012, with Julia Holter's Ekstasis album (also picked up by Domino), followed by her performance at NYC's edition of Unsound Festival. But it is in 2014 that the collective hit us with not one release which was selected for Headphone Commute's Best of the Year, but two. The first, worthy of a separate write-up is I Shall Die Here by The Body; and the second is the spotlight of these words.
Bing & Ruth is a Brooklyn (New York) based minimalist ensemble, with a shifting lineup depending on the project, but with the guiding principles of David Moore, a pianist and a composer responsible for the score of Tomorrow Was The Golden Age. Distilled from the original eleven players gathering for the initial project from New York City's New School, the supporting group has whittled down to six: two clarinetists, two upright bassists, a cellist and a tape delay technician, all in the environs of Moore. As such, the shimmering percussive piano keys flicker and float among the ambiance of strings and fluttering textured echos of analog tape delay. The employment of contrast for the dynamics, harmony and rhythm bestow a cinematic quality to this continuous hour-long piece.
I wanted to take something from the darkness to the light and observe what that process would result in," states Moore. "Daybreak offered one contrast, with its untraceable hues from dawn to sunrise. Silence and its intrinsic gift of listening offered another.
Although a pianist, Moore tends to retract his primary instrument into the background of the stage, offering the alliance of organic implements to paint a shared dance. The distanced fast-paced arpeggios solidify the ground upon which sounds slowly bloom, developing landscapes of color, euphony and mood. These microtonal melodies and chords shift in their passing like the wind with temperature and might, occasionally changing routes in temperament and air. Once in a major scale of mind, the composition saddens to a solemn ode, with the acrostic title track, "TWTGA" among my favorites on this work.
Fans of orchestral, modern classical and cinematic compositions by the likes of Max Richter, Jóhann Jóhannsson, Ólafur Arnalds, A Winged Victory For The Sullen, Christina Vantzou and Lubomyr Melnyk will find themselves right at home among the meditative passages of Tomorrow Was The Golden Age. Append an unmistakable touch of Taylor Deupree's 12k Mastering, and you have a record worthy of our praise and best of the year selection. For earlier releases, I recommend you check out David Moore's first Bing & Ruth EP (2006), Neighborhood Shifts (2007) and  City Lake (2010). The piano players should also pick up the Music of Bing and Ruth scores. Highly recommended.
imdavidmoore.com | bingandruth.com | igetrvng.com
©
Words by HC