If you haven't yet noticed this wonderful micro-independent label from Hebden Bridge (West Yorkshire, UK), perhaps we can help… Hibernate is only two years old (est. 2009), but so far in its lifetime, it managed to capture our attention with every single release. From miniature 3″ CDrs in the Postcard Series to an extremely limited edition of hand-cut tea-aged vintage-string-wrapped fragile envelopes, to textured organic mulberry paper sleeves in hand-sewn hessian bags, each release is cared for with great attention to detail, and most importantly, love… And the music? From Talvihorros to Mark Harris to Clem Leek, the artists from the label keep on surprising our ears, topping our charts, and capturing our hearts! And in this year alone, the label has managed to put out close to a dozen releases already (and it's only July)! So before the end of the year is upon us, let's jump right to it, and discover all that is beautiful about Hibernate Recordings.
This Sound Bytes entry is accompanied by an exclusive Hibernate Mix. Make sure you also read [ part two ] and [ part three ]
Simon Bainton – Sun Settlings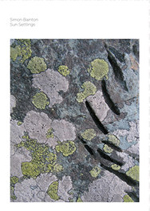 Sun Settlings is a debut solo release for Simon Bainton, who, along with Alex Smalley (aka Olan Mill) has already been introduced to the world as Pausal through their self-titled EP on Highpoint Lowlife in 2009 and first full-length, Lapses on Barge Recordings in 2010. Now, armed with a handful of piano keys, a collection of field recordings from the island of Anglesey (North Wales, UK), ambient atmospherics and light textural drone, Bainton paints a postcard with acoustic colors and warm pastel tones. Released as the fifth entry in Hibernate's Postcard Series, this seven-track/twenty-minute journey across the major key of Irish Sea, countryside land and spiteful wind, Sun Settlings is a drifting meditation on the landscape and its sonic ghosts. The EP opens up with an Arrival, a light piano medley with string background and splashing waves. Things get a little melancholic and incredibly beautiful once the key is dropped into its minor cousin, with the help of a few mournful strings, on a short vignette titled Sun Settlings Pt 2. The journey is resolved with the closing Going Home Drone, a minimal exploration or gated vocals, ~440Hz oscillating tone, and an echoing of a fading light. Sun Settlings (and yes, there's a letter 'L' in there) makes a great contribution towards the eight postcards already released, with entries by Relmic Statute, Ithaca Trio, Listening Mirror, Damian Valles, Szymon Kaliski, Cought In The Wake Forever / Karina ESP / Sheepdog and Yellow6 & David Newlyn. Can you collect them all? The question is how can you not? All physical releases in the Postcard Series are strictly limited to 100 copies, and are already out of stock. Although digital versions are available for download (some even for free), I recommend you reserve your physical copies well in advance!
Bengalfuel – Sprague / Edgemere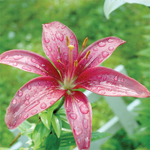 Sprague and Edgemere are actually two separate EPs, released by Bengalfuel on Hibernate in 2011. But because each is only 4 tracks, with similar themed cover art, and released only a few months apart, forgive me if I cover them both as one. In fact, Sprague and Edgemere are the first two installments in a four-part series, capturing the recording sessions by Lou DiBenedetto and Joe LiTrenta inspired by "surrounding ghosts and spiritual entities". The music becomes an offering to the souls caught in between two dimensions, inhabiting the world of mortals, occasionally haunting our lives. Ambient synth pads, drenched in an incredible ethereal atmosphere, stretch their outwardly existence towards new heights. All is calm, until a distant, dub-techno beat creeps in, setting the mood for the progression of the record. When the kick drum sets in, I am immediately reminded by my favorite works from Yagya, The Sight Below, and DeepChord Presents Echospace. And then I'm lowered, back into the pool of ambiance and bliss. For this series, each release is accompanied by a music video piece directed by LiTrenta. The duo also has a few full length digital releases: Woglum (self, 2010), Durban (Isolationism, 2010), Laudaten (Lizard Breakfast, 2011), and Chardavoyne (self, 2011). Be sure to also check out Bengalfuel's Feldspar EP on Rural Colours – a subscription-only sub-label of Hibernate releasing experimental folk, ambient, and drone on 3″ mini CDrs. Bengalfuel's music has been a soundtrack to many afternoons. Recommended!
VA – Kanshin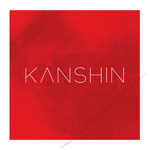 The news of the tragic events of the Tōhoku Earthquake in Japan may have slipped from the front pages of your local paper, but the people who experienced the ordeal have been touched forever. And the musicians try to help in the only way that they know how – with music. Kanshin is a double CD compilation jointly curated by Daniel Crossley (Fluid Audio) and Jonathan Lees (Hibernate) to raise money for Japan's recovery. All of the profits will be contributed via Ian Hawgood towards ongoing relief efforts: "Ian lives in Japan and his wife is currently working with both the Japan Earthquake Animal Rescue and Support organisation (JEARS) in Sendai and surrounding areas, as well as the Direct Help for Victims and Animals Rejected from Shelters in Japan group who are going up to areas which are not receiving government support for food, water, basic supplies, as well as rebuilding and cleaning up." And with 30 tracks, spanning almost three hours, any fan of electronic, ambient, and modern classical music should be happy, honored, and proud to own a copy of this release! Let me take a moment and rattle off a roster of appearances: Clem Leek, Hummingbird, P Jørgensen & Ian Hawgood, Wil Bolton, Field Rotation, Library Tapes, Yellow6, Maps & Diagrams with Ylid, Yann Novak, offthesky, The Moving Dawn Orchestra, Aaron Martin & Machinefabriek, Jeremy Bible & Jason Henry, Bengalfuel, Talvihorros, Alex Durlak, Antonymes, Kyle Bobby Dunn and many, many others that I can't fit into this short writeup! As of this writing, the compilation is already out of stock, and although there are no plans in reprinting the physical copy, a digital version is available for directly from kanshin.bandcamp.com