It's been some time now since I've sat down and deeply listened to music. More than anything, I'm back in the imaginary world of daily tasks, the consumption of all that's to be consumed, and the importance of being important. As I ride the early train to work, it seems that my past self has prepared for the present with the music for headphone commute. The dreadful hours on the uncomfortable seats and off the minds of self absorbed passengers can be only offset by the opportunity to bask in sound for an entire album from beginning to its end. It is during these moments that these words attempt to encapsulate this music and come alive on this page. But I may bore you with this somber preface. Enjoy the music…
Talvihorros – Music in Four Movements (hibernate)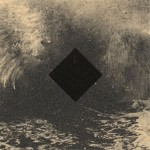 After listening to Ben Chatwin's third full length album as Talvihorros a few times in different surroundings, and in preparation for this review, I decide to put my headphones on, for a more intimate experience. For Music in Four Movements, released by hibernate in 2010, this London-based experimental musician explores the soundscaping possibilities of his guitar, the output of which is fed through various effect pedals and recorded using untried techniques on vintage equipment. "Both acoustic and electric guitars are layered with organ, synthesizer, mandolin, radio frequencies and various percussion instruments to create dense collages of sound, sometimes melodic, sometimes challenging but always captivating." During the four atmospheric tracks, Chatwin explores longer time frames, allowing for each sound to evolve and unfold, creating his "most ambient" work to date. At the center of the album, with titles like "A Continual Echo of the Sound of Loss", "Thoughts of Violence", and finally "And Then They Walked Into the Sea" is a dark theme of suicide. Yet it is not Chatwin's personal thoughts that we should be concerned with here, but rather the reasons why anyone would choose to end their own life. Chatwin became particularly interested in "reading stories about people who drowned themselves in rivers or the sea", and this visual image became a strong influence on the music behind the album. And if this message suggests a somber affair, the music speaks the same without the words… Pick up this album, along with a free track, Solo Guitar Improvisation II on Talvihorros Bandcamp.
The Ideal Setback – The Ideal Setback (self)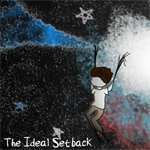 This is not the first time Todd Chappell appears on these pages – see Headphone Commute's review of Window Seat (self, 2008), and our selection of his last album, How We Spend Our Days Is How We Spend Our Lives (self, 2009) for our Best of 2009 : Music For Walking And Not Crying In The Autumn Rain. And although this Memphis, Tennessee solo artist continues to release music all on his own (personally, I think Kranky should sign him), we are happy that we get to hear his music and share his sounds with you. With his third fourth self-released album as The Ideal Setback, Chappell comfortably settles into the plush cushion of guitar driven ambient swells and loop based organic textures that lullaby and comfort the mind. At the core of this recording is a much more mature album then his previous, contemplating the time and space allowed for the development of each passage, carefully molded to create a gentle atmosphere of slowly evolving soundscapes. My previous observations on the musical progression of Chappelle's sound found him experimenting with both, the minor and the major tonalities. On his latest self-titled album, The Ideal Setback, the music has found the the balance between the two, creating a perfect harmony and an ideal advance. Foregoing crafty album titles, Chappell chooses the self-titled route as an introduction to the listener of his perfected skill. For those who are not familiar with The Ideal Setback, I highly recommend you check out his new album, if you like Stars of The Lid, Belong, Eluvium, Windy & Carl, and Hammock.
Read our Two and a Half Questions with Todd Chappell from 2008…
Hammock – Longest Year (Hammock Music)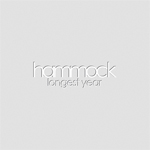 What can be said about the beautiful music of Hammock that I haven't said before? Perhaps with the Longest Year EP, the duo, comprising of Andrew Thompson and Marc Byrd, have pushed themselves even further into the territory of evolving ambient sound. Add to that the fact that 12k's label boss, Taylor Deupree mastered the release, and you've got a five track elegant mini-album drenched in ravishing cello by Matt Slocum (of Sixpence None The Richer) and ethereal bliss of reverbed guitars. This 33-minute little gem melts away the last pieces of ice, formed around the trunks of trees and crusty edges of a withered soul. Commemorating the end of one tough year (Byrd's house was partially destroyed by the Nashville flood), and celebrating the beginning of another, Longest Year is a "soundtrack for winter, a gorgeous wall of sound imbued with the introspection, melancholy and mystery of the season." For this release on the groups own Hammock Music, percussion is completely absent, and the ambient soundscapes stretch beyond all boundaries and imaginations, creating a peaceful meditation on all that has been, and all that's to come. Along with the previously lauded album, Chasing After Shadows… Living With The Ghosts, Hammock has been quiet busy in 2010: there is the four track digital Outtakes EP for the latter mentioned album, as well as a little limited four track EP that comes with a photobook package, North West East South, and finally, a three track digital only single, Like New Year's Day a collaboration between Hammock and Matthew Ryan with individual remixes. I'm also glad to report that the duo is already working on their next Hammock album, hopefully to be released this year!
Read Headphone Commute's Two and a Half Questions with Hammock.