Leave it to Peter van Cooten of Ambient Blog to discover and bring to our attention a few gems that fell through the cracks… Always with his finger on the pulse of latest trends in ambient, modern classical, and experimental genres, Peter covers some of our favorite and previously unknown selections on his site. In this installment of Sound Bytes we bring you a few albums that we've missed.
Siddhartha Barnhoorn – Pillars of Light (self)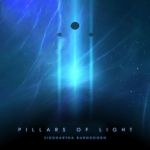 Pillars of Light is Siddhartha Barnhoorn's first full album, but it can hardly be called a 'debut'. Although relatively young (born 1981 in Katwijk aan Zee, Holland), he has produced numerous film scores since 2004. Composing over 50 film scores in the last five years (!), not counting documentaries, trailers, commercials and other project, he obviously is not afraid of working hard too! As a fan of atmospheric ambient music (which is not a strange thing when you're a contextual composer), he decided to create his own independent album: Pillars of Light. Though they work very well without any visual context, the tracks on Pillars of Light could have been compiled from earlier soundtrack works: they have a very strong cinematographic feeling, especially in the first two tracks: 'Foundation' (with threatening bass-drum rhythms, a screaming guitar track mixed deep in the background) and 'Artifacts' (dark atmosphere, ethnic musical influences and a startling climax halfway). From the listener's point of view, there's a very thin line between contextual music (movie or game soundtracks) or music purely for listening without any added visual dimension. Judging from the first two tracks, this album would not exactly qualify as 'ambient music' when 'ignorable' is part of your definition of what ambient music is… But from there, the album slows down significantly and the sounds get somewhat more diffuse, somewhat more abstract and also lighter in tone. 'Nebulae' is 'classic' ambient with organic sounds reminiscing of early Brian Eno. Barnhoorn is not aiming for the endless emptiness of stretched drones, but for 'a collection of dark as well as light tracks, sounding organically and creating a complete experience together'. And when the closing title track of this album comes to an end, he definitely succeeded in that.
Mathon – Terrestre (Everest)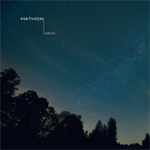 With their new release, Terrestre, Mathon takes a further step in creating their own unique genre. Their music is, as always, consequently linked to geographical locations, describing "the coexistence of nature and civilization and also the contradictions between the two". It is mainly created with acoustical instruments and stylistically closely related to the impressionist music known from the ECM-label. The basic tracks sound as if this music was improvised, yet completed using (post-) production techniques more familiar in the ambient/electronic soundscape genre. Mathon (Pete Leuenberger, Roger Stucki and Thomas Augustiny from Switzerland) invited at least one guest-musician for each of these six compositions. The resulting pieces were sent to various video artists (including Zeitkratzer's Maurice de Martin, presented below), and to other musicians to remix them (among them Kenneth Kirschner, Steinbrüchel, and i8u). Terrestre is not only 'different' in content, but also in the form it is released in: the physical release contains a vinyl LP album (with the six original tracks) as well as a DVD that additionally also includes seven remixes and four videos. Quite a desirable package, that is! And a real pleasure to listen to, as well… Terrestre is released on Switzerland based Everest Records and is available as a digital download.
Akumu – Descent (Panospria)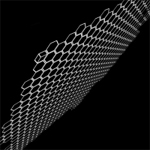 When music is described as 'organic', this will often refer to a warm, almost acoustic and almost 'live' sound. On Descent, Akumu (Deane Hughes, Toronto, Canada) has a different approach in describing organic structures in sound. The basic material comes from 'field recordings' (but do NOT imagine birds or crickets here): "based on field recordings captured within train stations, banks and other large buildings, these four pieces re-synthesize and reduce those grand structures into the infinitesimal — the real into the abstract. "Descent" is the continuation of Akumu's study of resonances and micro-sonics found in our  everyday world." There are four tracks on this album. The first three, taking up 31 minutes, are called "The Hive" – as depicted on the (fascinating!) cover artwork that accurately symbolizes the music you can expect to hear. High-pitched electronics, suggesting a 'grand structure' but impossible to relate to their original sources. "Descent", the 24 minute title track that closes the album, slowly introduces lower region rhythmic pulses before gradually becoming an immersive surrounding of electronic noisefields. For the approach to sound, and being much more 'electronic' than what is usually called 'ambient music', Descent will definitely appeal to listeners familiar with the Raster-Noton electronic music releases. Definitely worth checking out, especially since Descent is a free download from the Panospria netlabel.