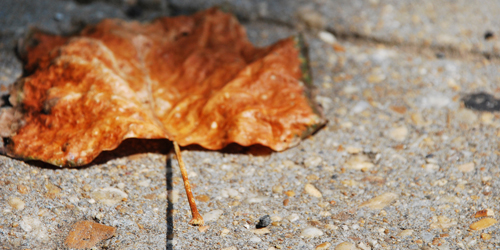 I put on my jacket for my headphone commute to work and feel the morning breeze brush my cheeks with the tips of Autumn's fingers. I guess that summer is over, and to celebrate its departure, I turn to a few latest releases from my favorite composers. Yet with these tunes, I do not bid farewell to hazy weather. Instead I welcome the somber days of what's to come, where, although sad at times, I feel at home with music. Here's another installment of Sound Bytes with a handful of recent releases that I highly recommend…
Machinefabriek / Ithaca Trio – Par Avion (Coma Architects)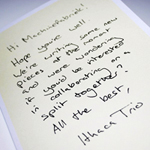 Here, to uncover a few missed gems that have been quietly slipped into our hungry ears, is a beautifully packaged split EP between Rotterdam (The Netherlands) based zealous electronica ambient and acoustic sound artist, Rutger Zuydervelt (aka Machinefabriek), and a Leeds (UK) based ambient/drone collective, Ithaca Trio, which, on this release, is composed of Oliver Thurley and Stefan Wharton. The 30+ minute release, begins with four tracks of experimental jazzy, scratchy, shuffling-noisy explorations, with a distant voice by Mila Dores and a saxophone riff by Oliver Dover. The seemingly random rasps and coughs across this dusty palette create an atmosphere of distant smoky lounges, abandoned studios, and newly discovered instrumental kitchens, where the sound slowly boils to a simmer, and then quickly rises up in steam. The last two tracks on the split are by the man who is an appropriately self-proclaimed "machine factory". His music is more of a sound sculpture then an abstract composition – the field recordings, clicks, and low rumbling noises, keep your ear pressed against the wall, trying to decipher the images evoked by dripping water, closing doors, plucked metal objects, and drony pads. With tracks that have titles like "Archaeologists And Double Bass", "Architecture And Quantum Physics", and "The Desolate Delay", this mini-album is like a tiny little sound box, left to rust in a forgotten rehearsal space, only to be discovered by these musicians and released into the atmosphere, one vibrating surface at a time… The cover art of Par Avion includes a hand-written letter from the Trio to Machinefabriek, inviting him to collaborate on the split. This is a limited release, so be sure to grab your copy if you can find one! Recommended if you also follow experimental works by Sylvain Chauveau, Svarte Greiner, Stephan Mathieu and Lawrence English.
Ithaca Trio – Orca Towards Ground

Be sure to read Two and a Half Questions with Ithaca Trio
Solo Andata – Ritual (Desire Path)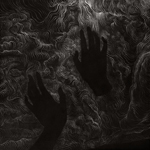 The new album by Solo Andata begins with a field recording of a seemingly hot, insect buzzing, mysterious place, saturated with organic sounds, slowly welling up to create a hum of micro-organisms chirping in unison the song of the living. This four track LP is the third full-length release by this Australian duo. We last heard from Paul Fiocco and Kane Ikin, when they released their self titled album on Taylor Deupree's 12k. Continuing their exploration of 'sonic topographies', Ritual implores sounds of "primitive gongs, bells and bowls, wildlife and environmental recordings, sacred chants, the vibration of human cancerous cells, cleavers, and prepared piano" in this very first release for the new Buffalo based label, Desire Path Recordings. The tracks take the listener's hand (or is it ear?), and slowly walk him down the eerie path, where the highest priest, the shaman, and the magician, transform the physical into spiritual and back, from the sound alone. In this ritual, the shaman is the majestic touch of Solo Andata. The last track on the album, the 20-minute piece, Incantare, (translating as 'to chant'), is a deeper spiral passage into the unknown, where deserted vocals swirl in a concoction of gentle pops, ringing bells, and bowed metallic strings. The lo-fi production adds a touch of the authentic recording, as if it was captured during a set of symbolic performances (and perhaps at the end it was), retaining its audible part, leaving the visual and the transcendental to the listener alone. Be sure to grab this along with their previous works, and read up on our Two and a Half Questions with Solo Andata. Highly recommended if you enjoy minimal ambient works by Pillowdiver, Lawrence English, Simon Scott and of course, Richard Skelton. Even better than the last! Sublime…
Nils Frahm – Unter | Über (Erased Tapes)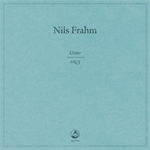 Here's another tiny gift, dropped for us from our friends at Erased Tapes Records – home of Ólafur Arnalds, Peter Broderick and now, Nils Frahm. Last year, the label didn't waste any time and picked up Frahm's three-track Wintermusik EP as well as The Bells, which was immediately selected for our Best of 2009 lists in Music For The Film Behind Closed Eyelids. This summer we also saw a collaboration with Anne Müller – 7fingers, released by Hush Records. This new EP, Unter | Über, is only two tracks in length (and a remix) with a total running time of almost six minutes. These short piano vignettes bring us closer to this amazing composer, exploring the beauty of every note escaping his fingers and the keys. The pieces at times remind me of my own Sound Postcards, where on occasion I sit down, and simply let the music guide my hands – which is why I can interpret this record as a very personal composition to Nils, where I can hear his breathing, pedal work, and the mechanics of each hammer. Nils is already considered a prodigy among the circles of contemporary and modern classical followers. Born in 1982, he was taught to play piano by Nahum Brodski – a student of the last scholar of Tchaikovsky. The force is strong with that one. Unter | Über is actually a sneak preview into an upcoming new album by Frahm on Erased Tapes. The last track on this teaser is a remix by none other than Machinefabriek. The release also includes a short video shot by a German filmmaker, Ralph Etter (embedded below). A few lucky followers can snatch this digital release on a strictly limited 5″ vinyl, with only 75 pressings!
See also our Two and a Half Questions with Nils Frahm
POSTSCRIPT
Wrapping up this entry of Sound Bytes, I can't help but reflect on the very first installment of this new section on Headphone Commute which I initially published back in February, when it was dry and cold… Read that entry and see how it all ties together…
Photography by a loves dc – "brown leaf sun"