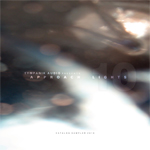 If you have been following Headphone Commute's Podcast you would have witnessed two amazing mixes, back to back, by one of our favorite artists – Access To Arasaka. In the two-part podcast series, AtA showcased some of his influences and favorite tracks through Re:pose and In:spire, the latter of which featured some great sounds from Tympanik Audio – a Chicago based glitch, dark IDM, and post-industrial label that we have been following since its birth, in 2007, with the Emerging Organisms compilation. Since then, Paul Nielsen, the founder Tympanik, has introduced us to some amazing artists, like Subheim, Integral, Stendeck, Access To Arasaka and many, many others. I think it's fair to say that we have heard every single release, out of over 50, from Tympanik, and as many releases have appeared on our numerous Best Of lists throughout the years. Today, we are excited to kick off a two-part Sound Bytes feature, covering our latest favorite releases from the label, beginning (although in alphabetical order, but nevertheless appropriate) with Access To Arasaka's latest…
We hope you enjoy, and stay tuned for part two, coming up next. Meanwhile, make sure you download this FREE Tympanik Audio 2010 Catalog Sampler, compiling 16 tracks from all of the label's favorites!
Access To Arasaka – void();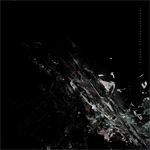 If you're an avid follower of these pages, the alias of Rob Lioy, Access To Arasaka should be already familiar to you. Last year, this Rochester, New York based producer got picked up by Tympanik and Spectraliquid to bring us some of the finest, detailed, and crisp IDM to date. Access to Arasaka easily fits among the releases by Hecq, Gridlock, Kattoo, Architect and all of our favorite dark and experimental artists – it's almost as if Tympanik snatched Lioy from beneath the tight hold of Hymen's artist roster – and we applaud this mighty score. AtA's music is at once ethereal and technoid, glitching and cutting up the beats across a full atmospheric spectrum of imaginary places, with micro-programmed and delicate effects in all the right places. Following on the heels of Oppidan (2009), this new full length album, is a lot more fluid in structure, bending and folding the proteins of digital organisms through compiled code of neural networks. Inspired by the history and future of system hacking, the titles of the tracks, stripped from a networking I/O library written in C, feature data structures and function calls responsible for low level communications, running an algorithm of asynchronous transmission of information from Rob's brain to yours. I continue to enjoy this album over and over! Highly recommended!
Be sure to check out Headphone Commute's review of Oppidan.
Read also Two and a Half Questions with Access To Arasaka.
Anklebiter – I Will Wait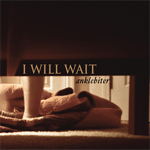 In 2010, Portland based Tanner Volz joined the Tympanik family with his latest release, I Will Wait. With its impressive cinematic soundtrack quality (and I promise not to overuse 'cinematic' too much), the album tells a very personal and emotional story. Drawing on the themes of nostalgia, Volz takes listeners through minor harmonic progressions wrapped in intricate, warm and seasoned electronica. Although Anklebiter may be a relatively new project for Volz, he has been producing music, together with Laird Sheldahl and Rian Callahan, under the group's name ML, and the experience is clearly reflected in his production techniques. A little more withered, a little more laid back, and at the same time confident and mature, the sound of I Will Wait will impress followers of his work through past releases on Toast And Jam, Piehead, and yes, n5MD and its digital offshoot, En:peg. Ah, yes, perhaps the name dropping of the last label names will give you an idea of what's in store for you. I Will Wait is Volz's only second full length solo release, and it's already gaining recognition with remixes from Keef Baker, WNY, and subtractiveLAD. Fans of emotional electronica will enjoy…
Autoclav1.1 – All Standing Room In The Goodnight Saloon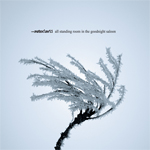 Tony Young, recording as Autoclav1.1, has been a familiar name to followers of Tympanik Audio's catalog. Since his signing to the label back in 2008 with Love No Longer Lives Here, Young released a remix album, Broken Beats For Broken Hearts on Hive Records, and then a followup, Where Once Were Exit Wounds, back on Tympanik in 2009. This year he returns with his sixth full length album (third for the label), All Standing Room In The Goodnight Saloon, which is his most polished work to date. The signature piano melodies are blended with those tough, post-industrial electronic rhythms, synthetic orchestral passages, distorted guitar riffs, and a few occasional soul-wrenching vocals. Across eleven tracks, Young sifts through a variety of styles, blending cinematic passages with exploration of electronic / IDM / EBM sound, all while "battling with insomnia and thought processes within that…" Flipping through the latest promo photos of Autoclav1.1, I can see that Tony is an interesting character – someone I would definitely invite to my next Thanksgiving dinner. And if those pictures project his outer images, his music shows truly what lies within. Feed your insomnia…
C.H. District – Conclusion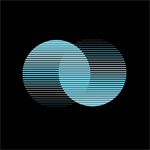 For his fourth full length release, Mirosław Matyasik, recording under the alias C.H. District, blends intelligent electronic beats with solid dark electro and industrial rhythms. His previous album, Slides was released on the French M-Tronic label, five years ago, and now returning with Conclusion (on both, M-Tronic and Tympanik), Matyasik pulls out all the stops to create one of the most captivating albums. Seamlessly fitting for home listening and a club atmosphere, the album traverses synthetic lines, uplifting production, and dance oriented grooves. "The heavy, popping basslines and robotic creaks maneuver each track with thoughtful precision while crafty electro-styled overtones and moderately distorted synth pads create a perfect balance of energy, melody, and flow." Thoroughly enjoyable from beginning to end, Matyasik's latest offering stands as one of my favorite releases from Tympanik, propelling the label to the top of the trend setters once again. Fans of Architect's sound will feel right at home, and one only hopes that Conclusion is not a final chapter in the works of C. H. District. Be sure to check out Matyasik's collaboration with Paweł Kmiecik on their project, Wieloryb and the latest self-released CDr, Empty (2010).
If you made it this far in the review, make sure to check out our Interview with Paul Nielsen of Tympanik Audio, as well as Part Two of the Tympanik Audio Special