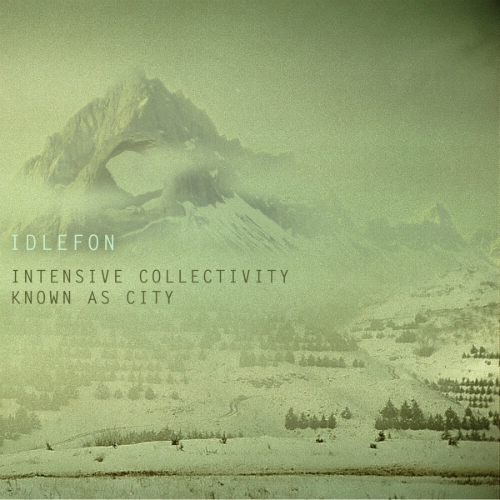 Intensive Collectivity Known as City, Idlefon's new full length release on Tympanik Audio, is further evidence of a burgeoning electronic music scene in Iran. Idlefon himself is Hesam Ohadi, a computer musician and sound artist based in Tehran. He is also a member of the post-rock/ electronica band Photomat along with Siavash Amini and Nima Pourkarimi, each of whom makes a guest appearance on the album.
Tympanik Audio, of course, is a Chicago-based independent label, which has graced our pages with favorable recommendations since 2007. Although we turn to the label for mostly glitchy and crunchy IDMesque releases, our favorites seem to fall into the softer gradient of sound of above, mixed with atmospheric ambiance and cinematic tension. Be sure to read an Interview with Paul Nielsen of Tympanik Audio for more on the imprint and check out the latest releases by Tangent, r.roo, and Zinovia. Idlefon adds a wonderful new dimension to the Typmanik Audio catalog, as acknowledged in their introduction to this artist:
"A haunting yet beautiful collection of soundscapes and ambiance, this collection of sounds ebb and flow like a gentle tide, calibrating the subconscious and aligning the soul. Complex and intricate beats blend with ambient textural sounds, signed by distant voices and enticing melodies to create a wondrous world where responsibilities are disregarded and time is infinite."
There is indeed a a contemplative melancholy that pervades the record, even a sense of desolation, as evidenced by some of the early tracks like 'Kuchiniwa' and 'Reminiscence'. But, it also simmers with hypnotic beats, deep liquid bass lines, glitchy textures, melodic synths, and haunting vocal samples, all of which inject serene and scintillating energy into the mix. The juxtaposing of these aesthetics is both effective and mesmerizing, especially on tracks such as 'Intensive Collectivity' and 'Ikigami'. And, when it all coalesces and blossoms into a cinematic swell of emotion, as it does on 'Of Rust', it is breathtakingly beautiful.
Other highlights here are the collaborative tracks that close the album, the densely atmospheric 'Pretend It's Spring' with Siavash Amini and the airy ambient drone 'Pickers of Empty Cocoons' with Nima Pourkarimi (aka Umchunga). Intensive Collectivity Known as City is available from Tympanik in digital or CD format. Recommended for fans of all of the above, plus Subheim, Lusine ICL, Nebulo, Yasume, Funckarma, Arovane, and of course the entire Tympanik Audio family.
©
Words by Brian Housman of Stationary Travels
Additional editorial by HC