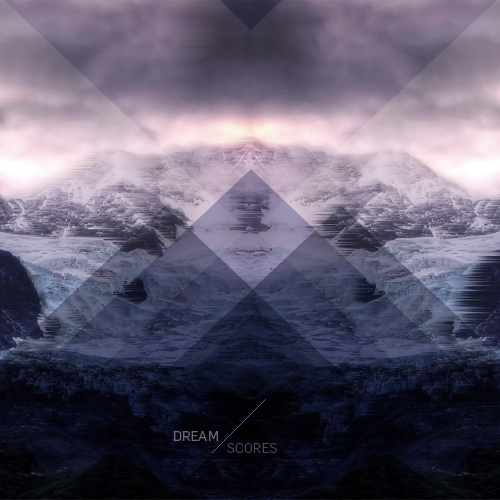 This weekend we are proud to present you with another exclusive mix from one of our favorite artists – :papercutz. Bruno Miguel has appeared on these pages before, first with the Ultraviolet Rmx's (Apegenine, 2008), his debut album, Lylac (Apegenine, 2008) and Two and a Half Questions with Bruno Miguel; then with his own Reflections on 2009 and an amazing Remix project, Do Outro Lado Do Espelho as featured in our Audiobulb Special. And now, Miguel has put together something incredibly special, exclusively for Headphone Commute readers and listeners – a journey across his favorite film scores that has been immaculately selected, arranged and mixed. This is a very exciting one – a lot of love went into this production, and you will hear it from the very first note… Here's more from Miguel:
The connection that runs through this compilation making all of it's pieces live in the same space is a sense of textural dreamlike/oniric harmony and melody either with light creeping in or embraced by shadows and close to the modern classical and ambient genre. I'm not entirely sure what was the real emotional intention the composers wanted to put out, even in it's movie context (although one can assume one can never be truly sure), neither do I feel this music needs it's visual context to stimulate in us various images. In fact I do believe here lies the secret that has made this scores live in listeners music libraries way beyond it's initial soundtrack form, not only as a mechanism for emotional manipulation but as an independent, passionate entity even if at times the images of the film instantly return to ones mind with nearly each note being attacked.

The compilation starts with a real spaced-like emotional piece from a film score by someone who truly resonates with this idea of a dream score (Thomas Newman) and then continues travelling through various musical worlds (from Western music to Asian) and ends with one of my own instrumental pieces from :papercutz's recent album. By no way do I find myself in the same league as these amazing composers but let's just say that such as they have given me a desire to write music with a strong emotional and human element (even with electronic music) and have been a particular influence of the album in question it seems to me as a good conclusion to this list which could go on indefinitely. Hence my difficult part of choosing the ones that would best fit and filling in the gaps with some made up ambiances. I'm pretty happy with the final result. I do hope you like it too.

Complete composers name list: Thomas Newman, Clint Mansell, James Newton Howard, John Williams, Philip Glass, Yann Tiersen, G. Santaolalla, James Horner, Ryuichi Sakamoto, Danny Elfman, Johan Soderqvist, Joe Hisaishi.
papercutzed.com


[ S T R E A M ] | [ D O W N L O A D ] | [ P O D C A S T ] | [ i T U N E S ]
Track Listing:
Thomas Newman – Brooks was here (The Shawshank Redemption OST)
Johan Soderqvist – Eli and Oscar (Let The Right One In OST)
Philip Glass – I'm Going To Make a Cake (The Hours OST)
:papercutz – short interlude #1
James Newton Howard – The Bad Color (The Village OST)
Yann Tiersen – Summer 78 (Good Bye, Lenin! OST)
Gustavo Santaolalla- De Usuahia a la Quiaca (The Motorcycle Diaries)
:papercutz – short interlude #2
Thomas Newman – Angela Undress (American Beauty OST)
Clint Mansell – Two Weeks And Counting (Moon OST)
:papercutz – short interlude #3
James Horner – Playing a Game of Go (A Beatifull Mind OST)
Danny Elfman – Ice Dance (Edward Scissorhands OST)
Ryuichi Sakamoto – Second Return (Silk OST)
John Williams – Memoirs Of A Geisha (The Chairman's Waltz OST)
:papercutz – short interlude #4
Ryuichi Sakamoto – Reminiscence (Silk OST)
Joe hisaishi – Haiso (Princess Mononoke OST)
:papercutz – Encantamento (Do outro lado do espelho (Lylac ambient reworks) )
Cover artwork by Susana Maia (my.little.lie)


[ S T R E A M ] | [ D O W N L O A D ] | [ P O D C A S T ] | [ i T U N E S ]