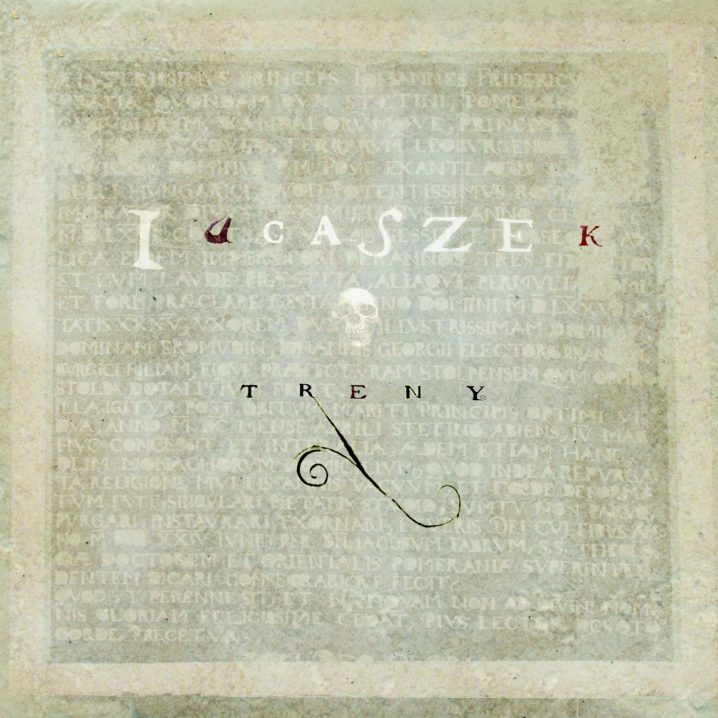 Gusstaff is a small independent label based in Poland, which has previously released two albums by Michał Jacaszek. Jacaszek's third full length album, Treny, is also picked up by Erik Skodvin's Miasmah. The latter mentioned label is quickly gaining recognition among the ambient and modern classical connoisseurs with CD releases (Miasmah started out as a net label) from great artists like Encre, Rafael Anton Irisarri, Elegi and now Jacaszek. [2016 update: indeed, Miasmah is a prominent taste maker in today's modern classical and ambient scenes]
Treny is a modern classical marvel that immediately jumps to the top of my favorites of the year. And big thanks to all my readers who recommended it as Best of 2008 So Far in their submitted lists. Patiently paced melodies evolve in the hands of skillful violinist Stefan Wesolowski and cellist Ania Smiszek-Wesolowska [sounds like the two are a couple 😉 ]. The reverb treated organic acoustics are complimented with piano phrases and atmospheric electronic treatments by Jacaszek. Throughout the tracks, Maja Sieminska's voice glides within the hazy soundscapes like an echo of awakened ghost. My good friend Paul observes, "I listen and feel I have lost everything…" My immediate impression brings back that majestic moment of discovering an album that will stay with you through sweet and dark moments alike.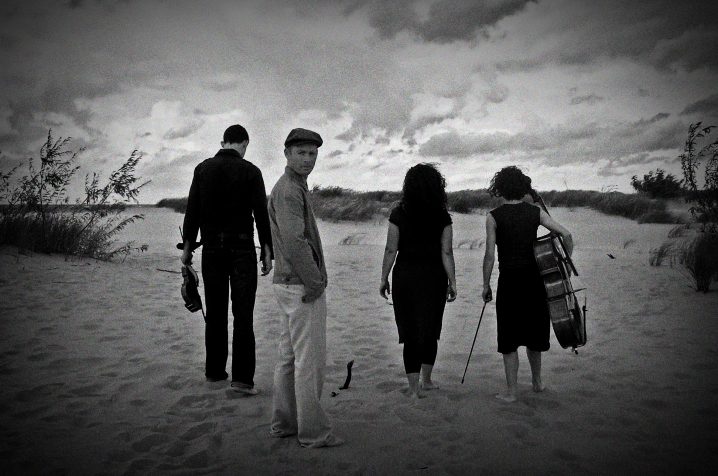 A beautifully arranged string quartet and a lonesome female voice are framed with waves of distant underwater rumbles and creaks, with fragments of harp occasionally breaking to surface to release mournful motifs onto the dense musical canvas. […] There are traces of optimism in these songs, and as the album [concludes], the clouds turn from a heavy grey to a uplifting palette of autumnal shades as a subtle rhythm emerges to gently guide the listener into lighter pastures. 
Based out of Gdansk, Poland, Jacaszek is a profound manipulator of electro-acoustic sounds and fits right along my favorites like Dictaphone, Porn Sword Tobacco, Marsen Jules, Zbigniew Preisner and of course Deaf Center. As of this writing, Jacaszek has since sighed to Ghostly International for his 2011 album, Glimmer, as well as a collaboration with Kwartludium on Catalogue Des Arbres for Touch in 2014. Highly recommended.
Read Interview with Jacaszek (2012)