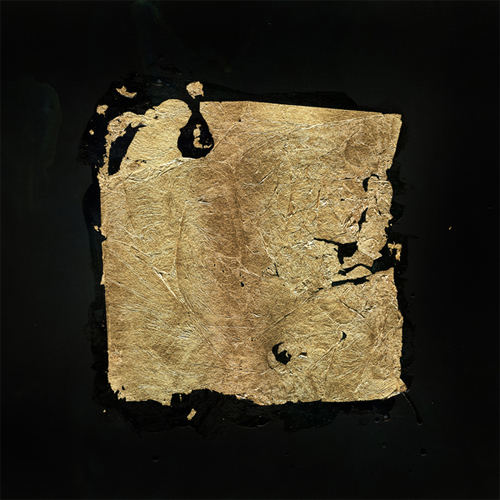 Ghostly's got it right. I don't know who's talking over there, but someone is definitely listening. Perhaps it's all in the numbers. Perhaps publishing experimental, ambient and modern classical genres can be a viable business option after all. Of course I'm speculating here, but if the public is listening (and buying!) this music, then why not invest in the production. In the spring of 2011, Ann Arbor based (Michigan, US) Ghostly International, known for its releases by Matthew Dear, Lusine, Solvent and Dabrye, took a stab at the eclectic branch of music with the compilation, SMM: Context, featuring appearances by this magazine's favorites, such as Goldmund, Leyland Kirby, Manual, Peter Broderick, Rafael Anton Irisarri, and the artist of this review, Jacaszek. Now, the label is back with a full length release from one of my favorite composers of cinematic, haunting and melancholic music.
Listening to Glimmer is like glancing through a dusty window at a black and white film of your past. Its decade old grime smudging images out of focus, occasionally triggering a memory, the sound of an abandoned record player, a sense of living another life. The music evokes aching nostalgia for the past that never was, and deep longing for the future that will never be, until I find myself in the present, being all that I can ever be, nothing more and nothing less. With this soundtrack my story unfolds here and now, in this moment where only Jacaszek's sounds fill my being.
Appearing in 2004 on the Polish small and independent "electronic post-everything" label, Gusstaff, Michał Jacaszek opened up with Lo-Fi Stories. A year later he collaborated with Miłka Malzahn on Sequel (Gusstaff, 2005), and finally was introduced to the scene with his critically acclaimed 2008 album, Treny, picked up by Miasmah. There was a seemingly unnoticed release, Pentral (Gusstaff, 2009), but it is with Glimmer that I feel like Jacaszek is back to his original sound, which was explored on Treny and perfected even further on this album.
"I tried again to create some fragile beauty glimmering behind the veil of reality," Jacaszek says. "I built a kind of curtain out of dirts and fuzzes, and used pure sound of clarinet and harpsichord playing beautiful melodies as a contrast to its harshness."
On Glimmer, Jacaszek uses acoustic instruments drowned in lo-fi filters, between shuffling layers and carefully tended frequency space. With an almost baroque classical feel, the harp dances the slow waltz of forgotten times, as the clarinet breathes the raspy encouragement through its distorted obese mouth. These barely manipulated instruments sing in the hands of their players – on the album Jacaszek is playing the acoustic guitar and metallophone, while Małgosia Skotnicka plays the harpsichord and Andrzej Wojciechowski the clarinet. Highly recommended for fans of modern classical and ambient music, or if you simply want to confirm why we featured Glimmer on Headphone Commutes Best of 2011 : Music For The Film Behind Closed Eyelids.
Read Headphone Commute's 2008 review of Treny.
Read Interview With Jacaszek.