… subtle gesture and baroque grandeur…
Release Notes
Label: Ghostly
Release: Music For Film
Date: March 27th, 2020
This morning I'm excited to partake in the announcement of a new album by a Polish composer Michał Jacaszek, who is returning to Ghostly International in March to release Music For Film. As the title suggests, this collection features ten pieces, initially composed for film, and then refurbished and revised, decontextualized and reimagined, to be presented in an album form. "Listeners can expect subtle gesture and baroque grandeur on Music For Films: soaring melodies cloaked in reverberation, delicate piano ruinations, and textural craftwork capable of creating and disrupting motifs, smothering and enchanting minds." For today's premiere, I am featuring an opening track, titled "The Zone," which showcases that beloved Jacaszek signature sound that fist appeared on his beloved Treny (Miasma, 2008), with its dreamy bass plucks, clock ticks, and a melancholy piano line, all wrapped up in a lo-fi reverbed texture blanket that ends too soon and begs to be replayed. So here you are:
All the pieces from the album were made with the intent to illustrate films. But I believe they work as autonomic songs – with full arrangements and freedom for individual reception. "The Zone" was finally not used in the film it was composed for. The original arrangement contained harp and hammer dulcimer only. I loved the piece so much (it is one of my favourites) so I decided to transcript it for piano and include to the album. No better opportunity to share it with people.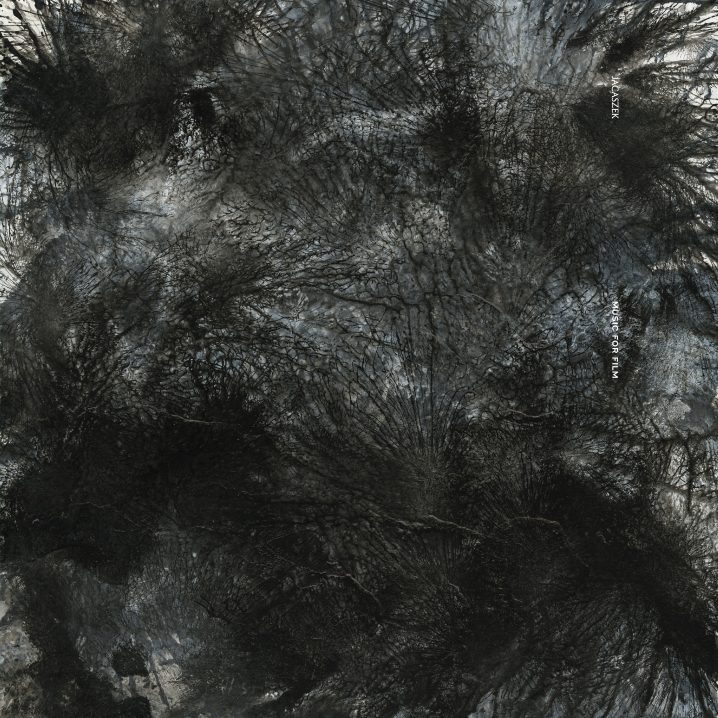 I'm looking forward to this one, folks. Meanwhile, I will keep myself a little busy with Jacaszek's Kwiaty (2017) and Glimmer (2011). You should also check out this short Interview with Jacaszek, which I published in 2012 on Headphone Commute.