Release Notes
Label: What Are We Records
Release: Elusion
Date: May 28th, 2021
Mastered By: James Plotkin
Good morning. It's me again. Tired of hearing from me with almost daily updates? Well, it's not my fault that there's so much amazing music out there! I am already pre-booked for the entire next week for nearly a new announcement and a premiere every day! And I suspect there will be more, as some of this post-lockdown music pours out, matures, and then sees the light of day. Reminds me of a good ol' whiskey bottled up in the last century that we're finally only tasting right now. Speaking of lockdown, before we were all forced to stay in our homes and our countries for months, there was this wonderful thing called "international travel," which not only built up entire new nations on the economy of tourism, but also exposed the travellers to other cultures, places, and lives. Such was the case with Christopher J Vibberts, who was born in the high desert mountains of central Mexico, and then, upon hearing so much amazing music originating in Iceland (no doubt lauded on these pages as well), decided to visit this Nordic island country and experience it for himself. I, too, have been to this wonderful, geologically active place on our planet and can confirm that it is a truly magical land (I even went inside the glacier!) Ah, such fantastic memories. Similarly, for Vibberts, his trip to the 2019 November Iceland Airwaves festival left  him with an indelible impression and "an impact that had a profound and lingering effect that can be heard throughout the album." For this exclusive track premiere, I am sharing a piece titled "I'm Losing You," in which, if you listen closely, you can hear the many influences of the Icelandic present classical music scene, including that of the late Jóhann Jóhannsson, who, through his music, we will never truly lose.
Somber piano and cellos float toward the future, as the past slips away. No matter how hard we hang on, time will change us… and our world, and yet the sounds of who we were will always be part of us. Can you hear me?

— Christopher J Vibberts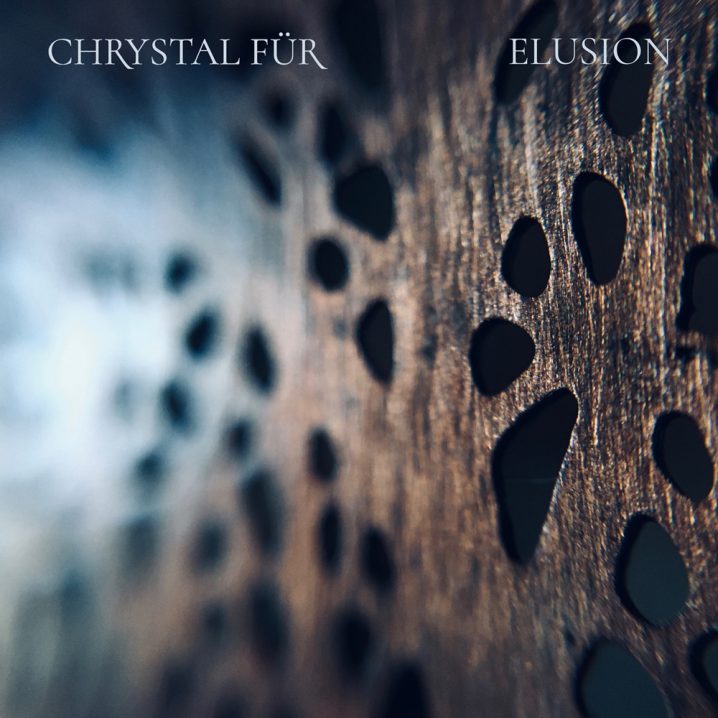 This is Vibberts' third full length under his Chrystal Für moniker, recorded for the What Are We Records. The full album, titled Elusion, is released on May 28th, available as digital and on a matte-finished 4-panel CD. And yes, one of the pieces on the album is featuring the very same Echo Collective that has most recently released 12 Conversations With Thilo Heinzmann on which they've collaborated with Jóhannsson. I think you're going to love this record, folks! Highly recommended!