Jóhann Jóhannsson
12 Conversations With Thilo Heinzmann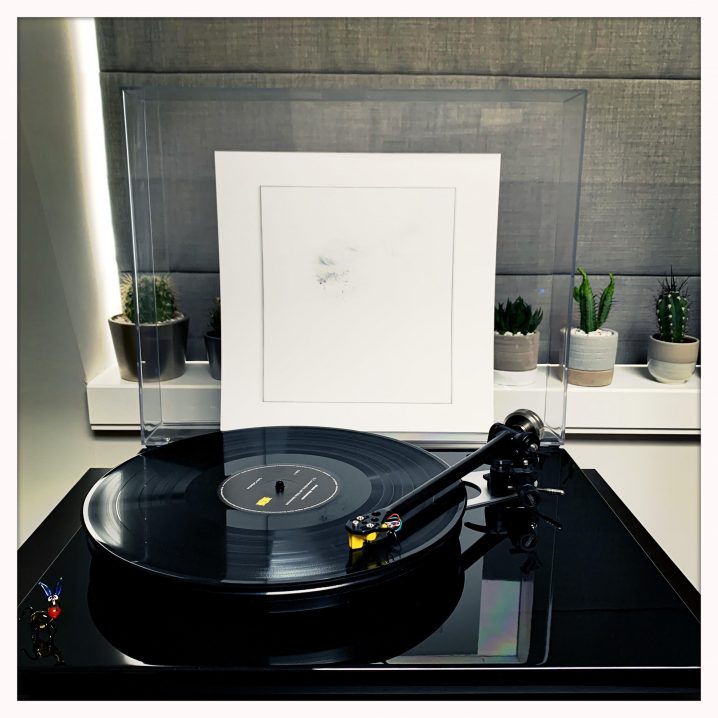 Jóhann Jóhannsson left us and this world in February of 2018, but his music is, of course, with us… always… A great example of such immortality is this album, released by Deutsche Grammophon in September of 2019. The score was composed much earlier, and 12 Conversations With Thilo Heinzmann originally premiered in London on April 16, 2016. It was subsequently revised and prepared in collaboration with Echo Collective for its upcoming album. Alas, Jóhannsson, 's never participated in its realization as it was finally recorded after his passing in January of 2019. The project began when the British philanthropist Richard Thomas asked if "the creative process fundamentally the same for the composer writing music and the visual artist painting a picture?" for which he subsequently paired a German painter Thilo Heinzmann with Jóhann Jóhannsson to explore. This commissioned collaboration turned into a four-year dialogue, with Heinzmann's work hanging on the walls of Jóhannsson's studio while he wrote this music, which now adorns the album cover. "The delicacy of Jóhann's music is a response to the delicacy of Thilo's paintings. They were both taking existing forms and changing them slightly, so you're not sure you've seen or heard something like this before." The music on this album is achingly beautiful, in many places rising deep within my chest and coming up through air passages and down my cheeks in tears. It is impossible for me to listen to these sounds and not think of Jóhann's bright radiance, and not equate the sadness with his passing, even as it ceases all this suffering for him. An exquisitely executed recording by a perfect string quartet, which has been captured, mixed and mastered by Francesco Donadello. The 180g pressing is held by a gatefold cover, which also contains a limited edition art print by Heinzmann worthy of your framing.
Dictaphone
m.=addiction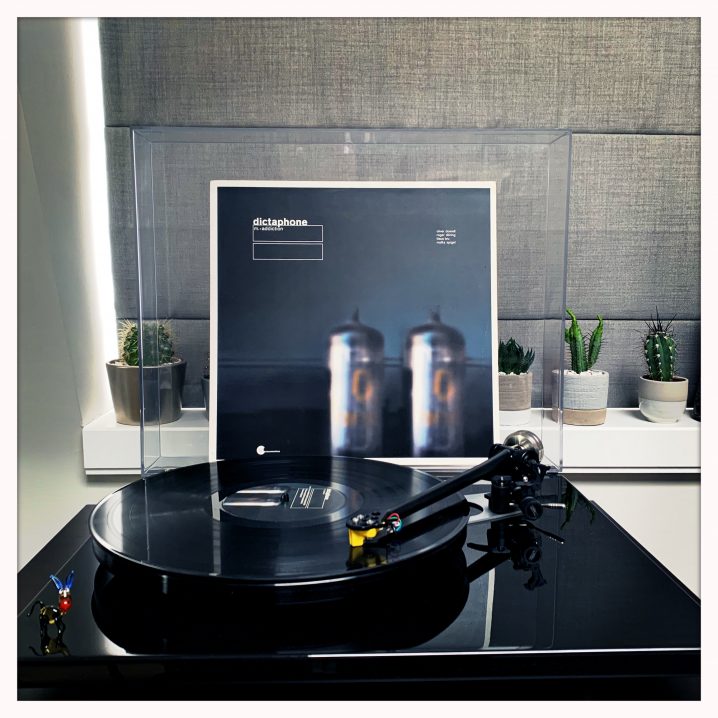 Dictaphone's 2002 debut on City Centre Offices got plenty of playtime during the days when I spun at a weekly gathering in Chicago's local cafe [I can still see my fingerprints on the runout of the vinyl]. It was only the 10th CD release from Berlin/Manchester imprint (the first being Tides, by Arovane) and I hungrily consumed pretty much everything that the two founders, Thaddeus Herrmann and Shlom Sviri had to offer [the latter, by the way, is the owner of Boomkat, and founder of Modern Love and Baked Goods]. Playing through the record today is just as appropriate, with the music weathering extremely well throughout the decades. The jazzy undertones, with Roger Döring on the sax and clarinet, are so lovingly layered on top of electronic glitches and scratchy beats, sculpted by Oliver Doerell. The lo-fi shuffling among these nocturnal atmospheres evoke the images and scents of poorly lit dingy rooms, abandoned furniture, abandoned love, and finally abandoned hope of a future. This is indeed timeless music, with its beauty captured by a capsule held on vinyl and re-opened once again. "m.=addiction feels like a French autumn dream. Strings are struggling against precisely placed artifacts and rhythmic noisy bits. Field recordings from public swimming pools meet strange messages recorded with old dictaphones. A deep bass meets an ocean full of warm, enchanting melancholy." This album kicked off my absolute obsession with Dictaphone, and I subsequently consumed and covered their follow-ups: Vertigo (City Centre Offices, 2006), Poems From A Rooftop (Sonic Pieces, 2012), and ARP 70 (Denovali, 2017). Be sure to also check out my Interview with Dictaphone. And I love the last locked groove!
Black Devil
Disco Club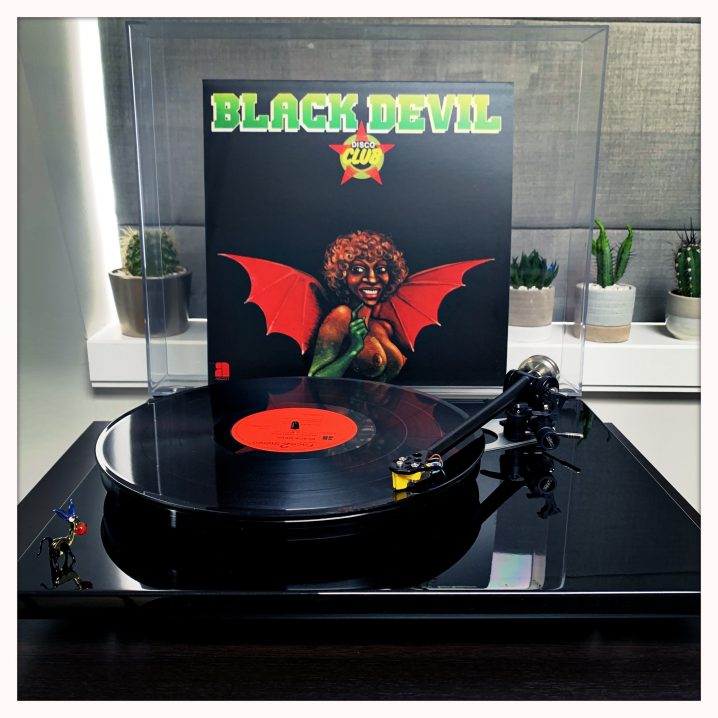 Well, since I'm already listening to one vinyl per day and writing about it in my newly born Daily Spin column, I figured that I might as well play and cover something very unique alongside the usual Headphone Commute fare. Go on this journey with me, and you may just discover something completely different, right? Speaking of 'different', here's a record which initially came out in 1978 on RCA, and was subsequently reissued by Rephlex in 2004. This is a debut by the French musician, Bernard Fevre, under his Black Devil moniker, which turned out to be an extremely rare masterpiece, "an epic journey into the deepest electronic disco." If you're a fan of the genre [and if you've listened to the synthesizer music from the late 70s, how can you not be?], then you'll be totally in love with this continuously mixed long-player. Oh, and by the way, if you think that disco is dead, you're definitely wrong, just check out Lindstrøm – I highly recommend his 2008 release, Where you Go I Go Too on Smalltown Supersound. Now back to Disco Club! Here's a snippet from the press release: "The record was discovered by Rephlex's own PP Roy for 20 pence at a car boot sale, and quickly found favour with friends Richard D. James and Luke Vibert. […] It was made manually in a recording studio in the suburbs of Paris using synths and occasional tape loops and a drummer: no MIDI or computers…" That should get your juices flowing, no? Fans of the classic Giorgio Moroder album From Here to Eternity will be in love. Now back to my #1001Albums personal project, where the next record is from the Bee Gees. Oh, and if by any chance you're a fan of the Latvian group Zodiak and their Soviet-era release Disco Alliance, definitely drop me a note! There's also Didier Marouani and his French disco group called Space! And yes, I've got them all on vinyl!