"… an aural encounter with a shapeshifting, mythological ocean creature…"
Release Notes
Release: Selkie
Date: February 12th, 2021
Mastered By: Rafael Anton Irisarri
Artwork By: William Pearce Cox
Today's video is deceptively simple, intentionally minimal, and yet remarkably effective. In fact, it's not even a video, but rather a motion painting by an LA artist Jarrett Smith, "experimenting with the idea of animating matter and visualizing the audio spectrum." That perfectly fits in line with a project called Animated Matter, which is a duo of a composer and vocalist Hannah Elizabeth Cox and multisensory artist David Yann Robert, who teamed up for their first release, titled Selkie. The album revolves around a Scandinavian, Scottish and Celtic myth of the selkie: "a tragedy of impossible land/sea romance between a man and a shapeshifting seal/woman," featuring sparkling tones, fluid drones, and muted vocals as if picked up by the hydrophones. Reminiscent of subdued lullabies by Grouper, Julianna Barwick, and Sita Ostheimer (from her work with Pepo Galán), the eight pieces on the release, submerged in ambience, shimmering textures, and dreamy delirium, emanate and flow through the dense morning flog, yet to fade from your memories. Bring in the mastering touch of Rafael Anton Irisarri, and you can be sure to be drowned in warm, nebulous din. There are many fantastic tracks on Selkie [my favourite may be "manta"], but today I'm premiering a piece titled "tide," which I hope you'll enjoy!
The track 'Tide' was chosen for this video piece as it encapsulates the essence of the album and serves as a good introduction to the world and myth of the shapeshifting seal/woman, the Selkie. It incorporates Rhodes, custom electronic processing, vocals and has an oceanic, hypnotic feeling that carries throughout the album. This piece is the beginning of what the Animated Matter duo is currently developing into a realtime AV installation, a series of immersive sleep concert experiences.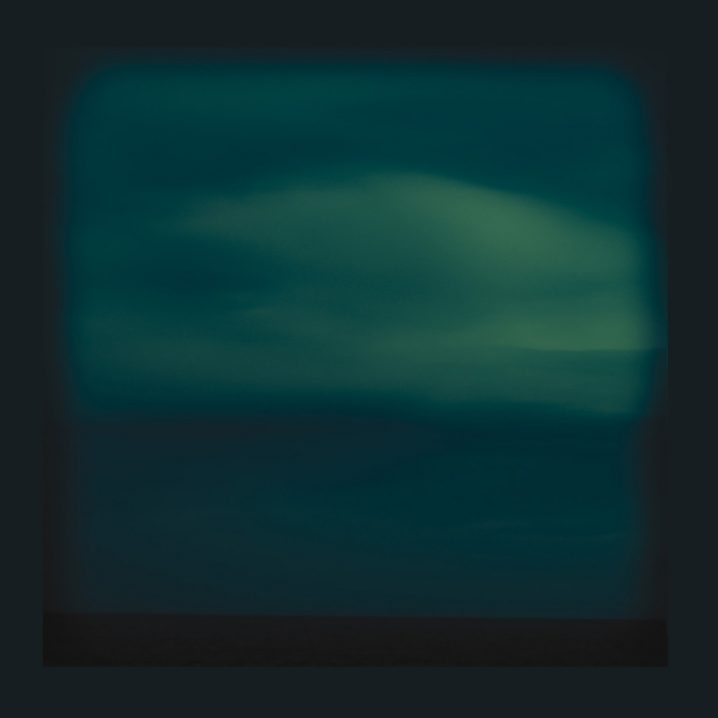 The album is pressed on a limited edition of 250 copies of deluxe 180g vinyl and is available as a digital release on all of your favourite platforms as of February 12th. Do check it out – I have a strong feeling that you will come back and thank me for this recommendation. And as the press release correctly concludes: horizontal listening is encouraged.