Taylor Deupree
Mur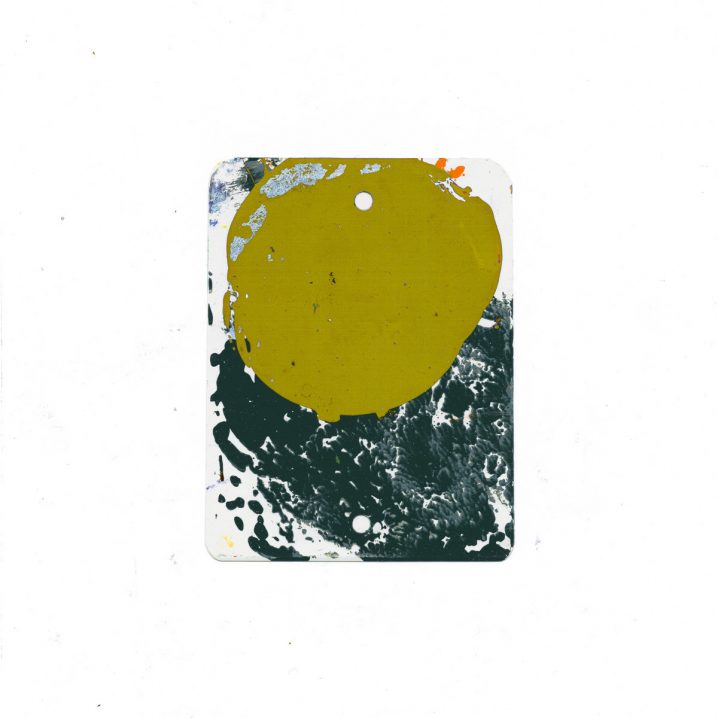 I was still gradually absorbing Taylor Deupree's latest single-track 17-minute release, Chorus (Dust/Dawn), on which this 12k label boss and highly sought-after mastering engineer used "a single Eurorack synthesizer oscillator to create the sound of the dawn chorus that surrounds him in the summer months at his studio in New York," when there was an announcement of another full-length album, this time on the magnificent Dauw. The former is an evolving sonic meditation to the din of synthesized "insects," excellent for those early mornings when the world is still asleep, while the latter [the main focus of these words], is a gentle lullaby, putting all angst and distress at ease. On Mur, Deupree softly plays a few sparse piano keys, refined through a haze of delicious lo-fi hiss, while held by a base of neatly isolated low-end, for that rumbling warmth in the pit of your mind. This is the definitive sound of Taylor Deupree, and those following his revered faint touch will know the unique, special route they will journey along. Deupree refers to the title "as if there's always something about my music that's like a murmur", naming the tracks with the onomatopoeia of words. On the final piece of the album, titled "Mar", the delicate tones are subdued by deep-growling, distorted, and border-line ominous moans – like that dark, buried thought beneath all that surrounds us: not everything's fine, and we're not yet okay. Mur is Deupree's honest reflection on a personal path through these challenging times, truly connective through sound in space. I highly recommend that you pick up this on vinyl, especially since Taylor has mastered himself.
Andrew Tasselmyer
Impulses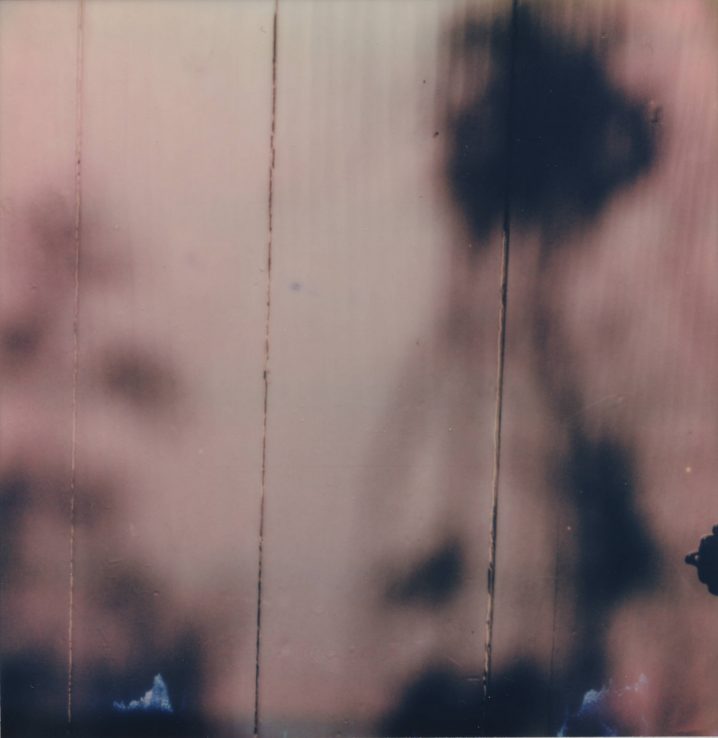 Andrew Tasselmyer is a familiar name because along with his brother Michael Tasselmyer, and Steven Kemner, the trio makes up the Philadelphia-based Hotel Neon project. I have covered more than a few of their releases, most notably their 2019 release Vanishing Forms, as well as the most recent end of 2020 offering, Moments released on Sound In Silence, and a nearly immediate follow-up on Fluid Audio, titled All Is Memory. All of the above are highly recommended, including a must read-up of this In the studio with Hotel Neon feature. Meanwhile, Impulses is not the first solo outing for Andrew – he's put out nearly a dozen of records on his own and in collaboration with others (like anthéne). This album, however, is his first for Ian Hawgood's celebrated Home Normal label, and it immediately fits perfectly with the rest of the catalogue of deep ambient, textural, and meditative works. Across the nine pieces spanning nearly three-quarters of an hour, Andrew explores slow blossoming drones, processed through modular gear and lo-fi effects. It's a treat to wake up to on this Sunday morning, as the sun slowly rises and spreads out its warmth. I absolutely love all the low-rumbling noises emerging from degraded media, be it through digital downsampling or a crumbling tape. The minimal, peaceful and deliberate ambience, born and evolving, is left to mature, like a beautiful flower in a garden of grief, where its skilful greenskeeper simply waters the past. A wonderful welcome into the home of Home Normal.
Illuvia
Iridescence Of Clouds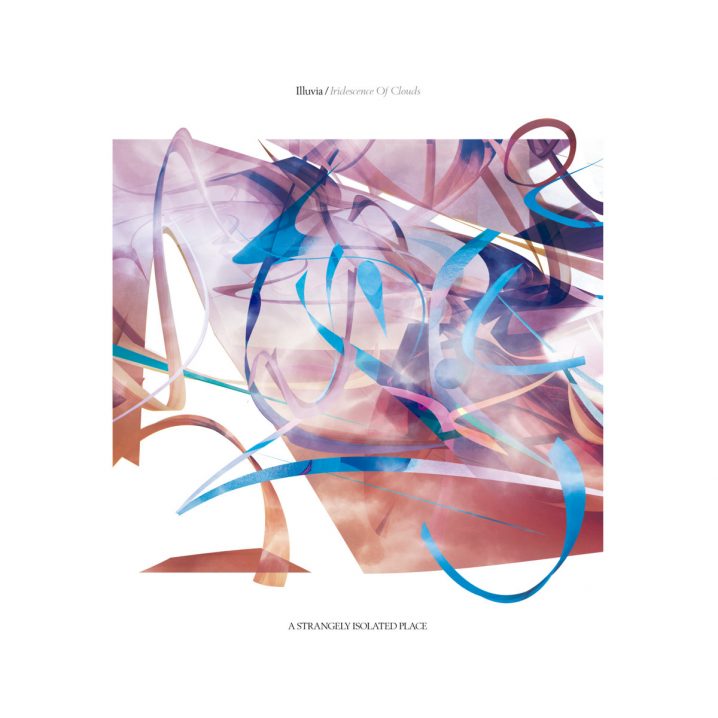 We polish off this column with a record from Illuvia, a project by Ludvig Cimbrelius, also known as Alveol, Eternell, and, most recognizably to readers of these pages as Purl. For his new release on A Strangely Isolated Place, we are welcomed to unwind on a spacious lagoon of ethereal sound, somewhere, in the middle of nowhere, post a night of laborious grind. It's another morning after, and the world is waking up, and it's time to stretch and move. As you walk towards the distance, reverbed echoes of a fluttering beat, grunting bass and a familiar sample reach your body and your mind. Suddenly you recognize the Amen break and you pick up the pace to reach the mind's flashback. "Focusing on the far reaches of both the Ambient and Drum and Bass spectrums, Iridescence Of Clouds, combines the two extremities. Soaring, euphoric Ambient textures overlay distant echoes of driving Drum and Bass, before subtly transitioning to drums at the forefront, once again." This is an astounding marriage of genres unlike you've ever heard – slow evolving textural pads, glowing harmonies, and upbeat tempos, wrapped in a single cohesive release. I think what makes this sonic style unique is the way Cimbrelius treated the rhythm – it is never in your face, full front and centre, but rather surrounds in this setting like a vaporous cloud, occasionally strobing with bright clear thunder, like a bolt of spring lightning on a dancefloor of night. Highly recommended listening, for any moment of the day. Record collectors can pick this up on a beautiful transparent vinyl with a purple core. Mastered by Rafael Anton Irisarri in his New York-based Black Knoll Studio.