Svarte Greiner
Devolving Trust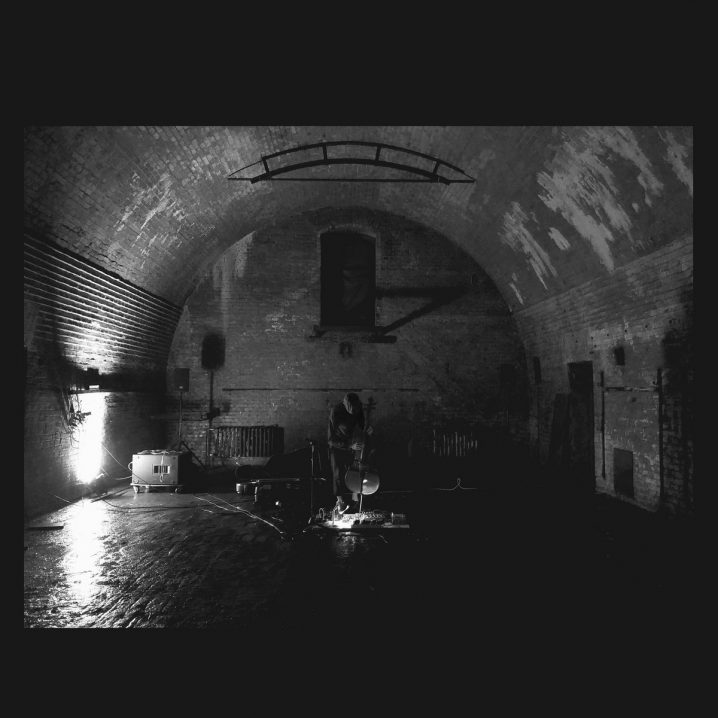 Before you absorb this experience, it's worth sinking deep into the shadows of the album cover. Really feel yourself being there, standing just a few feet away from the player, plucking and scratching at the strings of his instrument. Feel the vibrations of sound, starting deep, in the lower register of the frequency spectrum, and then scattering across the harmonics, partial and whole. Hear them processed and amplified, spreading in reverb, bouncing off the walls of this tunnel, damp, dark, hollow, and cold. Are you there now? Are you with me? I think that it's time to hit play. Svarte Greiner is none other than Erik K Skodvin, creating dim, sombre, and brooding sonic textures with his cello, for another chapter in his "zen music for disturbed souls" series, "channelling both spiritual distress and meditation in a live recording from the bunkers of a bombed-out brewery." Captured exactly as it was unfolding, this interplay between the performer and the venue is a great example of the space itself becoming the instrument. Two long-form pieces, the first of each is a nearly 25-minute improvisational recording and the second being a reconstructed echo of the first, make up a perfect companion to Skodvin's similarly themed Black Tie (2013) and Moss Garden (2016), released on his very own Berlin-based Miasmah imprint. Truly transportive, dripping with its emotional dim history, this is the type of music preferably experienced live, but in our current predicament is the best apparition transforming your living space into an old and abandoned dark cellar of the Schneider Brewery. We'll let the echoes live on.
Taylor Deupree
Harbor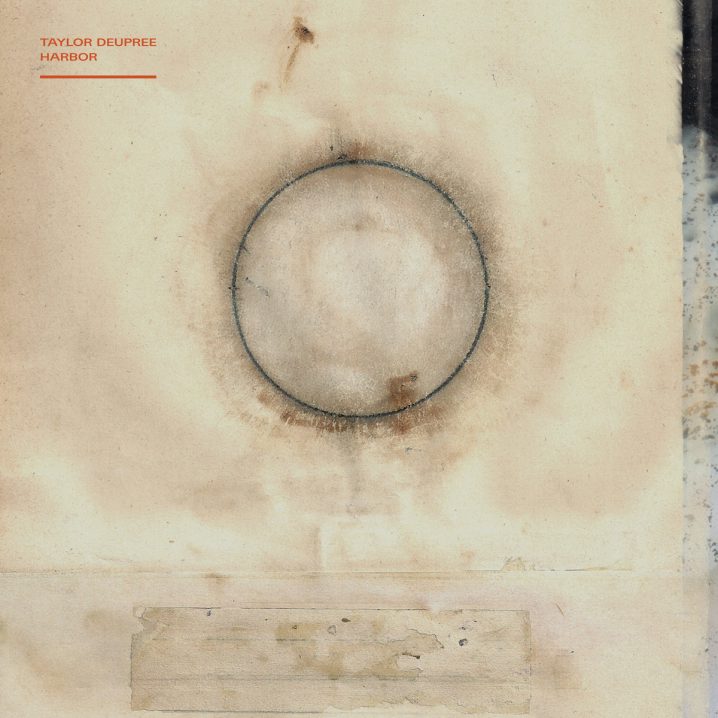 I feel that laaps needs no introduction. Already in its third year (seq03) and on the 20th entry, this continuous exquisite corpse of 100 releases promises to keep us delighted all the way into 2032. If you've missed the last two years, I highly recommend that you check out this exclusive mix for Headphone Commute by Mathias Van Eecloo, titled LAAPS 2020-2021 for a sample taste of everything it had to offer. And, of course, I feel that Taylor Deupree needs no introduction just as well. With this 14th solo release, Deupree continues to lead us down the tranquil alley of peacefulness and solitude. It's nearly impossible not to become enchanted by his sound, with its very lo-fi treatments and gentle… very gentle… sonic strums. Beyond the clearly organic sound sources, there is plenty of sound design, cleverly refolded and peeled apart again in a delicate and minimalist approach to a particular sense of atmosphere. This very conscious approach to composition feels as if Deupree has cultivated a garden of aural possibilities, and then he simply watered them, stood back, and watched them grow. Of course, this grossly simplifies the meticulous attention to detail that you can find in every single piece. No wonder many experimental ambient producers, myself included, strive to achieve the type of sculpted landscaping awarded by Deupree. There are only a few copies of this record still available, via the label's Bandcamp, so I suggest you grab yours quick! And, at a significant discount of 60%, you can get the entire laaps discography of 20 releases up to date! Highly recommended!
Grzegorz Bojanek
All Bento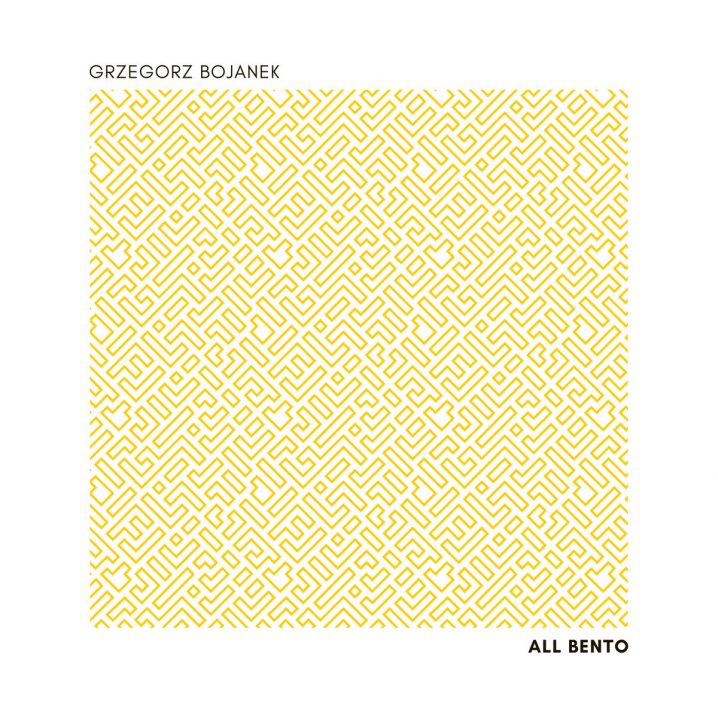 At nearly a half-hour in length, Grzegorz Bojanek's latest 6-track EP is a tribute to Giorgio Sancristoforo, and specifically, his latest Japanoise inspired noise box software, called 弁当 Bentō. Hence the title of this creation, for which Bojanek used this virtual instrument to generate all of the sounds. "If you think that software can't sound warm and organic like analogue equipment, prepare to be surprised by this crazy noise box. Bentō uses custom-designed unstable oscillators, filters, feedback networks and tube saturation which will bring you incredibly fat-sounding noises and organic waveforms." Of course, any software or instrument only comes alive in the hands of its beholder, and in this case, Bojanek seems to steer it towards fascinating, post-doom post-ambient post-pulsating techno territory, where scratches and screeches dance in the night. If you want to peel back the mystery and peek behind the scenes into the process used to create this album, Bojanek can walk you through in his latest video, which he posted on YouTube. Of course, beyond the technicalities, whether deliberate or not, it is the sonic scape which is produced as a result of employing the correct tools with the correct intention, that remains the focus of these words. And even if you haven't told me all about the software used to generate these drones and pulses, I'd still appreciate the atmosphere created for this trip. That being said, I am indeed intrigued and interested in many other soft synths, designed by Sancristoforo. Perhaps some of it will make onto my own creations, but then I wonder if I would spill the beans. Anyway, check out All Bento, available as a limited edition of 25 yellow C30 cassettes!