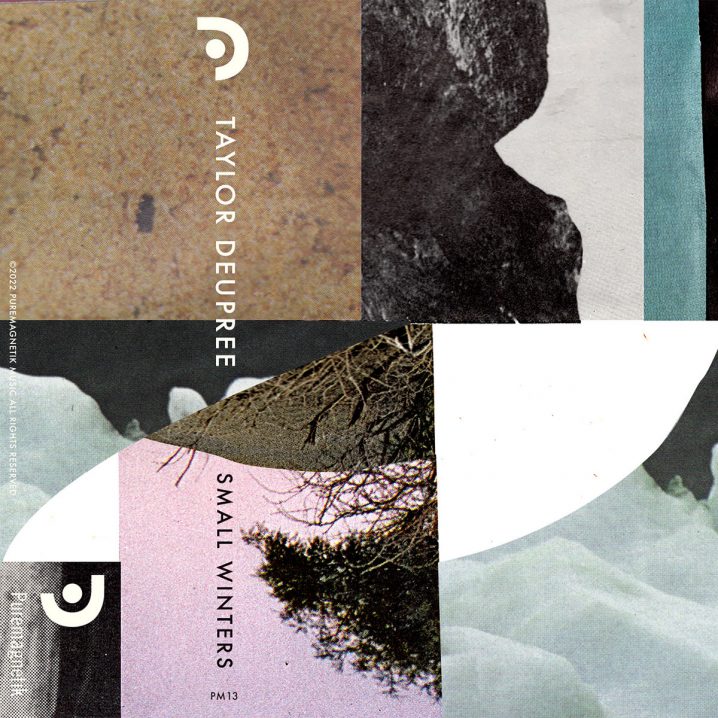 If Taylor Deupree decides to put out a record, it will inevitably end up on my shelves. If it's a digital release I will grab it in lossless. And if it's a cassette, I will purchase it as well. I will chase all his albums across various labels, building up my collection of music to love. Besides his very own celebrated imprint, 12k, Deupree generously sprinkles the releases across Spekk, Dauw, and LAAPS, with this latest appearing on Puremagnetik, a New York-based cassette label with a focus on experimental, ambient, and acousmatic music, operated by Micah Frank. Last year, Puremagnetik released a beautiful piece by Arovane titled Gestalt (2020), which ended up on my Best of the Year feature in Music For Being Together Alone list [a little birdie also whispered that he just finished another album for the imprint]. Small Winters is more than an album – it's also a virtual instrument! "Taylor suggested that a custom device might be an interesting way to constrain the album's sonic palette," says Frank. So, with the invitation of Deupree to work with a granular VST plugin developed by the label boss himself, the imprint really put itself up on my radar. And if you haven't been following it, now is your chance!
Using an ARP 2600 synthesizer, a glockenspiel, and a cassette player, Deupree demonstrates the software's ability to create happy little accidents, shuffling textures, and idiosyncratic loops. It's not that he lacks for equipment to turn towards a plugin – but as a collaborator in its development, Small Winters becomes a culmination of the composer's instrument design, be that a real or virtual nature. And if you haven't read the background behind its creation, you wouldn't even know that a plugin was involved. The first and longest piece on the album goes on for over fifteen minutes, but you quickly get lost in its tenderness, with a gentle touch of a lullaby, softly drifting away.
The crackling, saturated sound of the album glows, it's the source of that warmth, a diffused sonic back-lighting that surrounds the chiming notes, the sonic equivalent of dust motes floating in a sunbeam.
Beyond the lo-fi minimalist approach to resonating acoustic instruments, Deupree has been at the forefront of exploring this sonic degradation with crumbling and decaying loops. The plugin attempts to emulate this approach with a virtual broken 4-track Tascam recorder. "I'm interested in a sort of melancholic and 'pretty' (for lack of a better term) sound," says Deupree. "One that I can take to the edge of fragility… to sound like it could break at any moment, like walking on a beautiful but questionably frozen lake." A sensitive, tranquil and meditative project, which, as I have already mentioned, definitely ends up in my stock. Purchase your copy on Bandcamp, and you will receive the same-titled "Small Winters" VST / AU plugin as part of the deal! Really, how can you go wrong here?