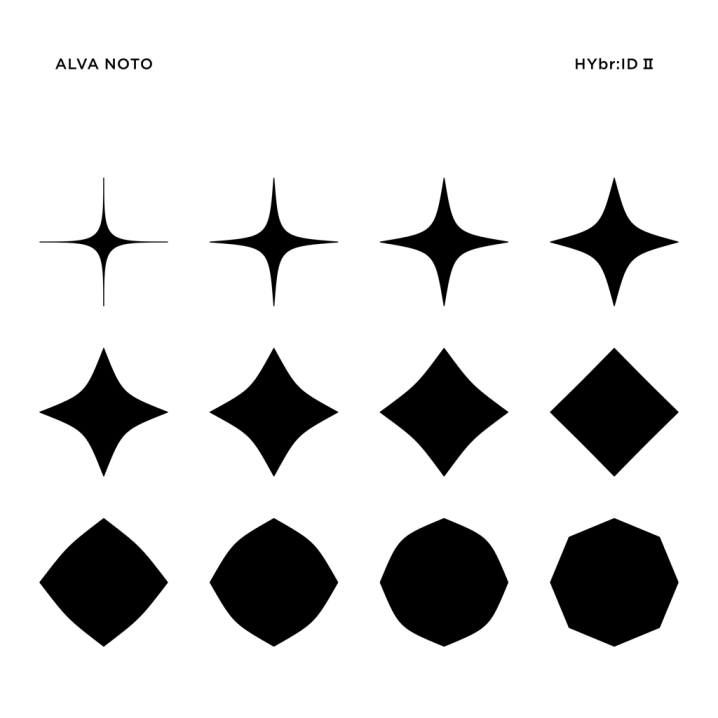 I feel like Alva Noto needs no introduction. And yet, I've read reviews that have begun like this, not knowing a single thing about a musician that they covered. So here we go. Carsten Nicolai has been a force in the electronic music scene ever since his debut in 2000, creating an incredibly unique and unsurpassed genre of his own that features surgically precise sound shapes,  impeccably-controlled glitched-out percussion, absolutely pristine time-based effects, and sprawling frequency-rich atmospheres. Sometimes, I feel as if Nicolai can place each pressure-level reverberation in an exact location of his choosing as if he drew in little specs of sound on a spectrum analyser with a microscopic pen. It's engineered sound, which often pairs well with light. And yet, it's also very musical. Together with the late and dearly missed Ryuichi Sakamoto, Nicolai not only produced a series of acclaimed records but also composed a BAFTA-nominated score for The Revenant. And I'm not even going to recite his immense contribution to the evolution of electronic music with the curation of output via the (now-split-up) Raster-Noton imprint.
As the title of this record implies, HYbr:ID II is the second volume of the series, which kicked off in November 2021. For the first volume, which, yes, I've picked as one of the best records of that year, Nicolai released a score commissioned for a choreographic piece by Richard Siegal, exploring "a form binding the scales of astrophysics with digital mechanics in order to capture incalculable phenomena." The album came with a gorgeous notation for each piece, featuring sonic and acoustic codes that only set the stage for this follow-up. The second entry in a series includes a 12-page booklet with even more visually arresting diagrams, which are especially impactful if you can follow them as scores or synth patch layouts. Of course, I've seen attempts at these instructions in the past, and I must say, it's not what draws me to commend this album. It is the music. It is always the music.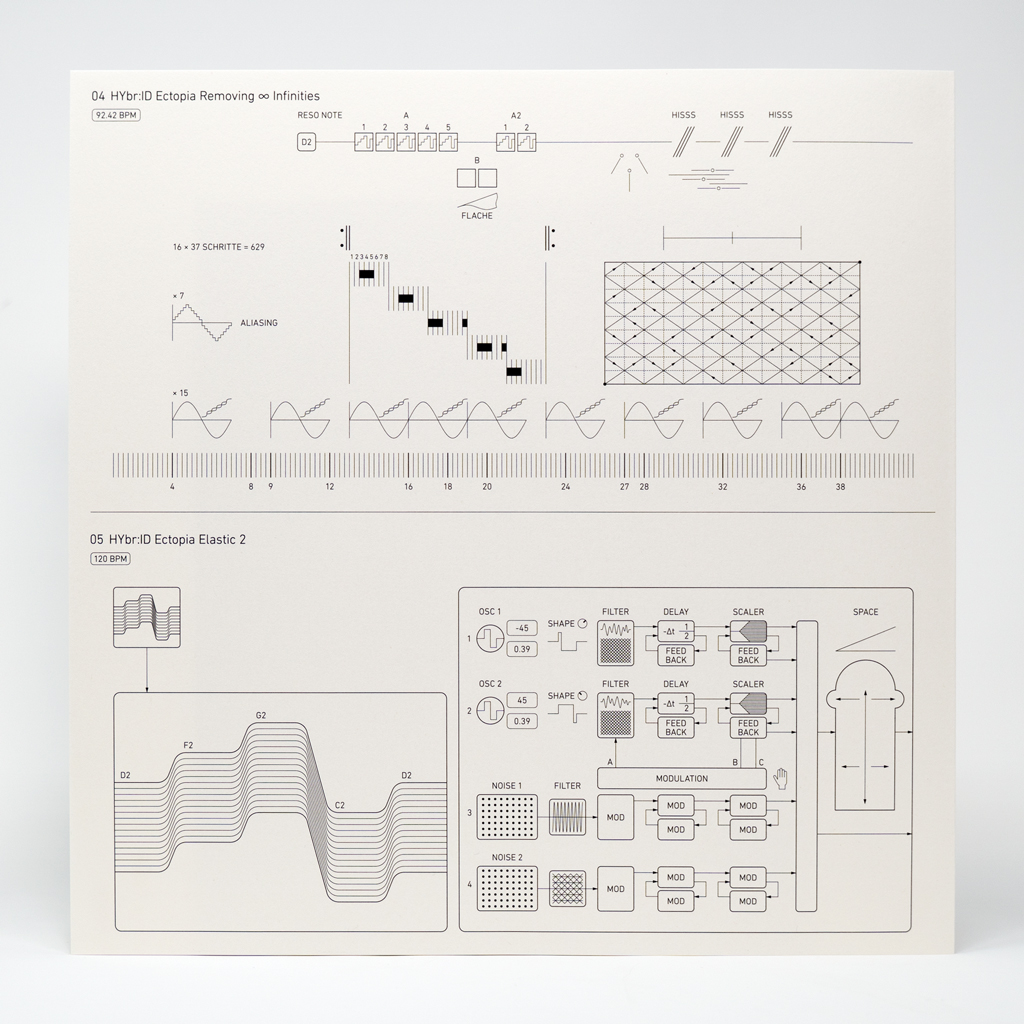 Building upon the blend of immersive dub and electronica from the first installment, HYBR:ID Vol. 2 takes the listener on a journey into the realm of intricately manipulated digital production. These ten compositions delve into infinity, drawing inspiration from resonance and elasticity, concepts rooted in Minkowski's four-dimensional spacetime model.
Just as in the first volume, the music came from a commissioned score for Richard Siegal's Ectopia performance. But in the hands of this aural sorcerer, it can be marvelled on its own. Throughout the ten pieces (adding to about 77 minutes), there's an astute sense of rhythm that feels like watching stars dance in a cosmic ballet. The soundscape, dense with a blend of pensive moods and resonant pure pitches, gives off an expansive sensation, echoing through the vast cosmic expanse. Every now and then, I follow Nicolai down an unexpected auditory path, where sorrowful chords play hide and seek amidst a digital mist, prompting moments of deep reflection.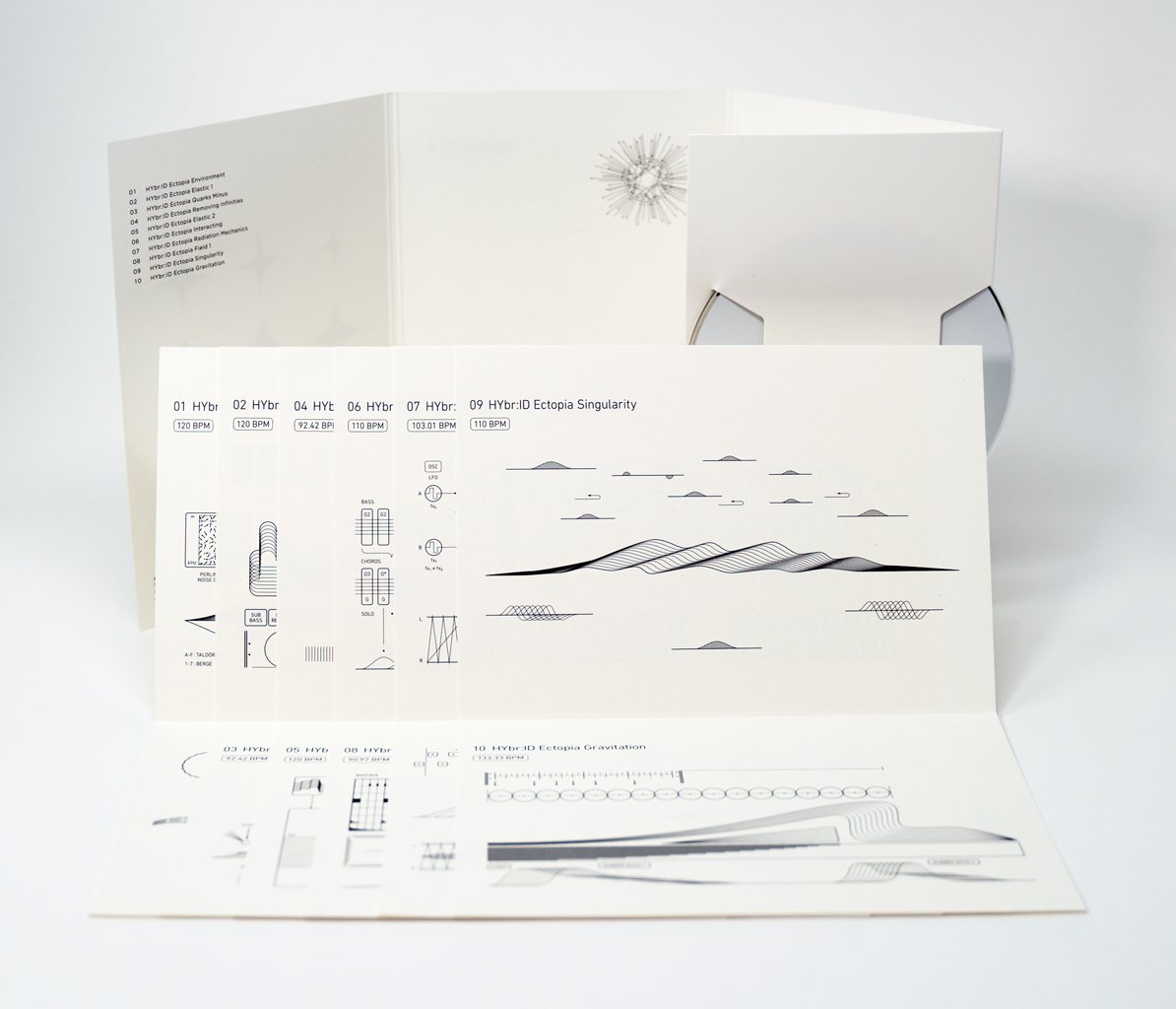 The album is currently out on all of your favourite digital streaming platforms, but, as already mentioned, you may want to get that vinyl or a CD if not for the beautiful artwork, then at least as a roadmap to space. Highly recommended for the fans of spatial manipulations, digital structures, and immaculate sound design. Buy it via Noton.