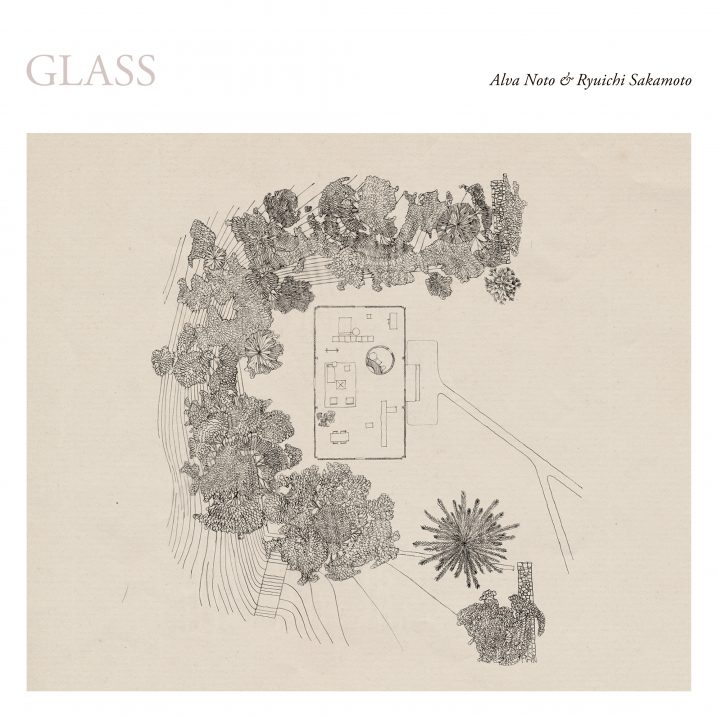 In certain cases, it often feels like the artists need to introduction. Taken alone, the powerhouse that is Casten Nicolai is known throughout the world for his surgical precision-based manipulations of sound that interacts with the visual, graphical, and architectural concepts, to produce the unique multi-disciplinary experience that is Alva Noto. Having recently detached from his near-two-decade co-publishing with Olaf Bender's and Frank Bretschneider's Rastermusic imprint, which the trio collectively named as Raster-Noton, and re-form the noton.archiv für ton und nichtton label, as simply NOTON, Nicolai opened 2018 with a set of live recordings, to retain and drive all control of his self-managed back catalogue, and all future releases. Ryuichi Sakamoto, of course, is a contemporary composer who is continuously releasing the echoes of his present time productions well into the distant future from which the generations will look back in awe. From film scores to modern classical arrangements, Sakamoto's discography and a list of accolades are too wide to review in a single write-up. It would be almost a disservice to the above to even attempt and summarize their career in the opening paragraph.
Naming these two living legends together on a single release brings a wave of jonesing in their avid followers for that very special, Alva Noto + Ryuichi Sakamoto creation, the beginnings of which emerged during a 2-year music exchange back in 2002 and resulted in Vrioon (2002), followed by Insen (2005), (2008), and Summvs (2011), all of which must be in your personal collection, peaking with with their collaboration with Bruce Dessner on The Revenant OST in 2015, and now, a recording of an improvised live performance, which took place in architect Philip Johnson's 1949 home, "The Glass House", in New Canaan, Connecticut. Using the entire building as its own instrument Sakamoto and Noto released the vibrations of sound waves to resonate the structure from within, as an aural portrait of the architecture in its ambient, minimal, and contemplative design.
The structure's transparency and seamless continuity with nature were given another dimension by the addition of this performance, whereby the building, location and audio coalesced into one perfect, harmonious whole […] This is the sound of glass and of glistening condensation. Pristinely fresh audio stratus float amorphously by, unfurling from a meditative calm into an evocation of sparkling wonder, like a baby observing raindrops on a nocturnal window for the first time […] Although the work is largely tonal, textural and spatial, fleeting moments of melody appear towards the end, which despite their scarceness, achieve a profoundly moving effect.
Although many of us were unable to attend this amazing live performance (and I know a few lucky souls that have!), we nevertheless can be extremely thankful for its sonic archival as it can only belong on the NOTON imprint. We can only imagine the awe and sensations that surrounded the crowd experiencing the vibrations of the building as the occupants of the whole. Listening to this 37-minute single piece I often get a sense of floating, with the beads of high-frequency pin-drops piercing the harmonic fabric of time and of space and that very special third place, where neither time nor space exists. Beautifully cut on a transparent vinyl, Glass is a must for any collector, serious about storing the document of the past for all the ages of the future. Highly recommended.
If you manage to find a ticket to this upcoming sold-out show, be sure to catch the couple performing live at The Barbican on June 20, 2018, for a once-in-a-lifetime concert, titled "TWO".