Dag Rosenqvist
Vråen Centrum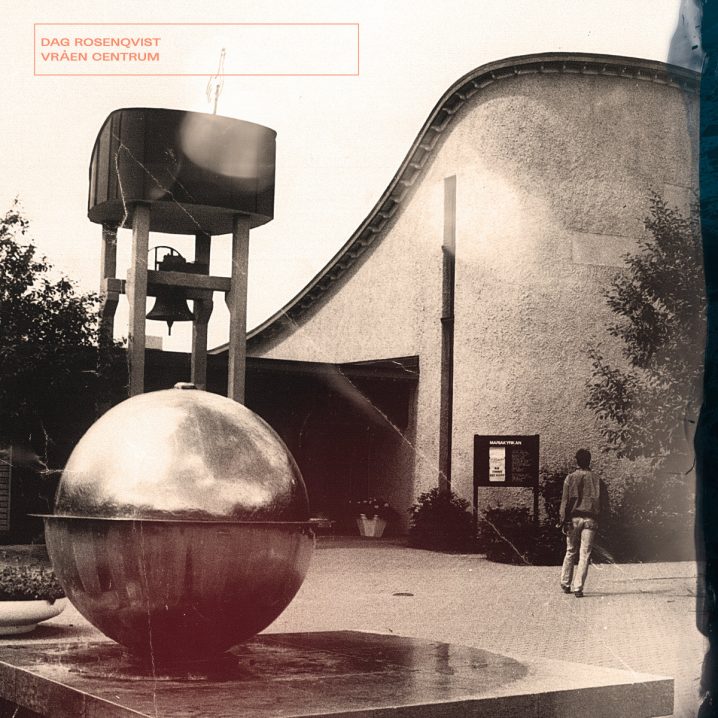 I have already praised Mathias Van Eecloo's newly launched LAAPS label. I say "newly launched", and yet the series has already entered its second year, with this 9th release. In case you're just tuning in, let me give you a really brief overview. After the much-celebrated eilean rec. project, which sadly ended in 2019, Mathias wasted no time and moved onto an even more ambitious undertaking – constructing a puzzle of 100 records of permanent continuity, with each release beginning where the previous one ended, both visually and sonically, creating an outstretching path. It's only appropriate that following the last LP from Foresteppe, we are presented with Vråen Centrum, from one of my favourite sonic operators, dynamic manipulators, and impassioned composers – Dag Rosenqvist. Whether it's under his retired aliases as Jasper TX, or as a member of the celebrated From The Mouth Of The Sun (with Aaron Martin), Rosenqvist manages to sculpt remarkable, complex, and atmospheric environments, full of tension, raw emotion, and pure cinematic arc. It's no surprise then that Vråen Centrum may become a soundtrack of its own. As the label mentions, it may be somewhere in between "Blade Runner", "Stranger Things", and "Dark", but truly it's a score to your own psyche because those films reflect your current state of being. From analogue sounding synths to pulsating rhythms, sparkling piano keys, and the always present building, slightly distorted guitar drones, Rosenqvist layers concrete slabs of colourless, textured, and aural cement that protects our minds if not from the apocalyptic ending of the world, then at least from the dreadful implosion of our feeble minds. And it is within this mental citadel that we manage to find a motive, a glimpse of peace, and a purpose to go on.
Aria Rostami & Daniel Blomquist
Still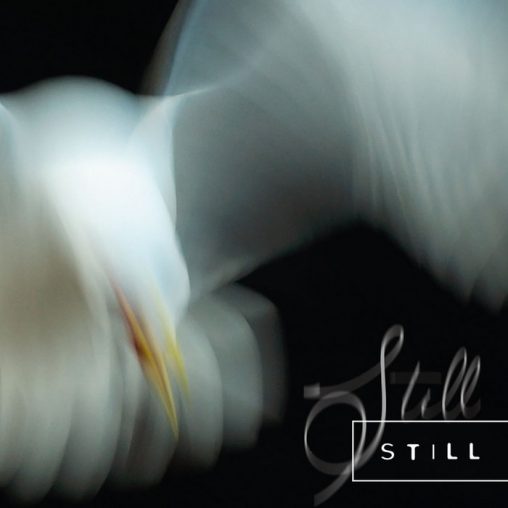 Next up is a record from the Italian Glacial Movements imprint, which, if you have been following these musings, has been covered on here for nearly every one of its releases. The label's latest entry in its permafrost covered catalogue is a followup offering from Aria Rostami and Daniel Blomquist who have already collaborated together and have released an album called Wandering Eye in June of 2016. As Rostami and Blomquist began evolving their live shows into a bit harsher territory, these pieces seemed to fit less into their performances. This hour-long journey, titled Still, contains a few recordings from the original sessions, which never made it into the duo's further repertoire for one reason or another. And laying dormant, somnolent, and still for all these years, Still became unneeded to contain. Perhaps it is the solitary nature of our current physical existence that brought this record back into our lives. Here's what Aria and Daniel have to say about the revival of the project. "We were thinking about time slowing or stopping in cold weather – how life is on pause and how movement is difficult. The stillness feels more like a cocoon rather than a hibernation – there is something changing over time – and although we had no idea what a global pandemic or politics of today would look like when making this work, the world today completely recontextualizes the music and the delay in the release now feels appropriate." This is a murky, shadowy, sub-zero place, where the sound stands still in barely frozen water. Recommended listening in those subdued and stifling hours when the seasons slowly change and melt the snow…
Frizzell & Duque
A Sorrow Unrequited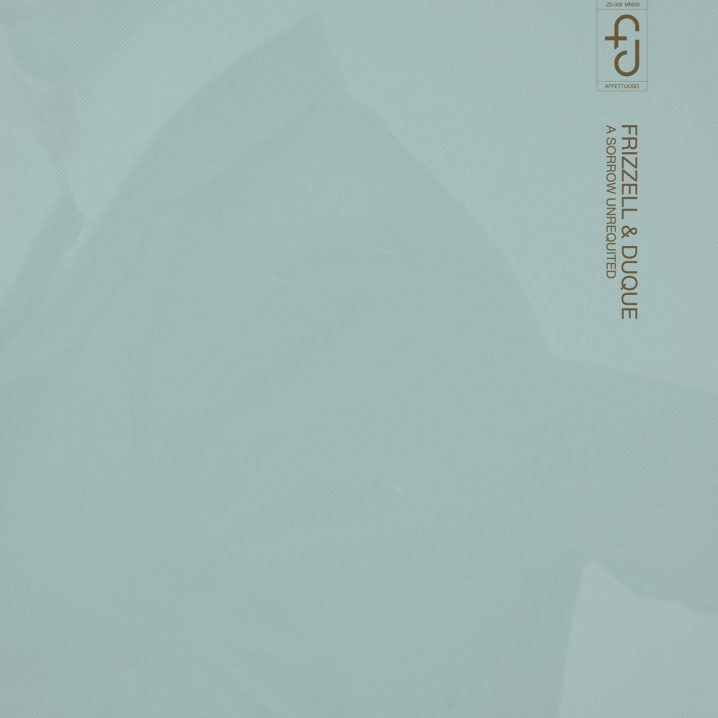 Fans of slow-evolving orchestral ambience will absolutely love this new collaboration between the Past Inside The Present label owner, Zach Frizzell and Damien Duque, also known as zakè and City of Dawn, for which they drop their project monikers and team up as simply Frizzell & Duque. On these five, slowly evolving pieces of A Sorrow Unrequited, the duo manipulate chamber instruments alongside reverb saturated pads and swelling bass to compose a symphony of ebbing music. I spoke to Frizzell about the source of these orchestral bits, and he told me that the samples came from a gigantic collection of records and tapes inherited from his parents (check out zakè's Orchestral Tape Studies and Orchestral Studies Collectanea for more). The manipulated, processed, and polished loops were sent over to Duque, who then added more layers, from string sounds to bass. My high praise goes out to the duo for this pristine production, where every each instrument finds a home, in a wonderful fusion of ambient, neo-classical, and meditate music. In a closer listening session, intricate layers of sonics blanket the surface of wave-kissing shores, while in a passive attention-softening seance, A Sorrow Unrequited comforts and lulls. The release is an interpretation of a poem by the same name, written by Julia Frizzell. Here's a quote of the first stanza (the rest you can read on the Bandcamp page): "Fragile dreams while we are growing old / For we once believed we owned the sky / Spread endlessly before us / Lie shallow at our feet…" I've played this on repeat consecutive times, and I keep coming back to the album, as I'm sure you will too. I recommend that you grab this on vinyl.
Głós
Swimming In Colours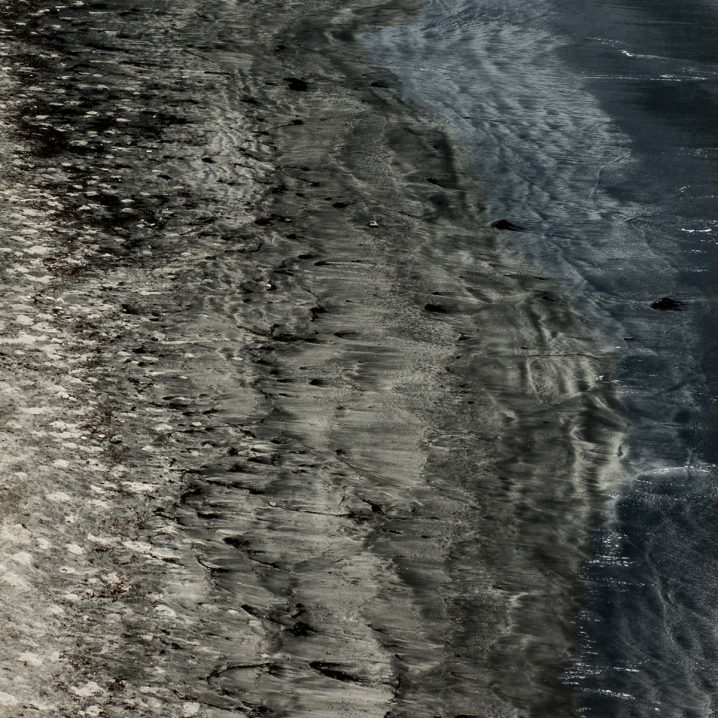 I'd like to polish off today's ⟪ REW | FF ⟫ column with this three-track EP from a project named Głós. The release is backed by Joachim Spieth's Affin imprint, which has been a home for some hypnotic and deep techno since 2008, and yet Swimming In Colours is a distance away from the pounding beats. This project by Christoph Grosty, who himself runs a Non-Print label, has taken a step in the direction of wide panoramic soundscapes, cinematic panning, and lo-fi orchestration [mixed with a touch of ASMR]. The very first hints of this production appear back in Grosty's first full-length release, Fem (2018), building up [or rather stripping down] to hist latest Non-Print album, When Things Cast No Shadow (2020). On these dreamy pieces, Grosty proceeds with his study of deep atmospherics, spectral symphonics, and textural drones. This is an absolutely stunning, delicately woven, and leisurely evolving acousmatica, which fans of 36, Black Swan, Markus Guentner, Pinkcourtesyphone, and output of ASIP will cling to until it absorbs them, devours and melds whole. "Głós paints a musical landscape of depth and intensity. Colour pigments are removed and put together to form a new whole." This is an awesome discovery, and I can only thank Joachim for sending this record my way! Meanwhile, I also recommend for you to queue up some Affin Selections. I'm pretty sure I know what I will be listening to all this week!