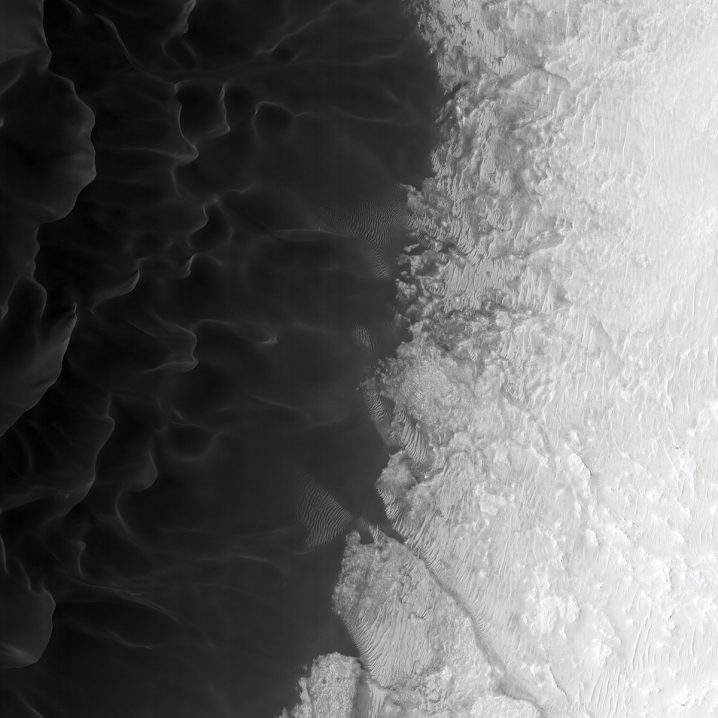 With their third consecutive release on Lost Tribe Sound, it seems that the duo of Aaron Martin and Dag Rosenqvist as From the Mouth of the Sun have found an ideal home for their music on the Phoenix-based label which eloquently describes itself as specializing in "organic, gentle, and exploratory music that transcends genre, technique, or trend". That is not just a well-articulated statement of its vision; it is a spot-on characterization of the exquisite, ephemeral experience offered by Sleep Stations which will see release as part of the label's Dead West cassette series [see also HC's recommendation of Luton's Black Box Animals].
In the liner notes, we learn that the somnolent title track was originally meant to be included on the sumptuous full-length Hymn Binding (2017) and subsequently acted as both, a centrepiece and starting point for the music that Martin and Rosenqvist recorded in the process of scoring Joshua Z. Weinstein's "Menashe". The film ultimately demanded a more sparse and rustic style and this freed the duo to plant the composition in a new context, this time building their own distinct narrative around it [the soundtrack for Menashe is available separately directly from the duo's bandcamp].
The core sound will be instantly recognizable for those who've followed their previous endeavours, comprised of cello, piano, acoustic guitars, lap steel, banjo, ukulele, pump organ, soft humming electronics and warm layer of static… Arranging Sleep Stations as an EP, has allowed Aaron and Dag to tell a shorter story, one that doesn't have to be such a grand gesture, which is something they've wanted to explore for a while now. It's a beautiful reminder, that a collection of music can still be simple yet deeply affecting, without being overwrought and excessive.

– Lost Tribe Sound
At just over 20 minutes, the album's modesty and restraint becomes part of its charm as it lulls the listener into a sweet, languid melancholy and beguiles with perfectly weighted textures, aching melodies, and surges of emotion that go straight to the heart as on the deeply affecting penultimate track "About the Death of Stars". Sleep Stations is what any good story should be. It is over too soon and yet there is nothing you could imagine adding or taking away without subtracting from its perfection.