"… like ebb and flow…"
Release Notes
Label: Affin
Release: Ousia
Date: January 2021
Mastered By: Gio @ Artefacts Mastering
Artwork By: Oliver Keil
I have to admit, Joachim Spieth was not a name that I instantly recognized. Most of his recent full-length albums and EPs, including the one I am covering right now, were put out on his very own German Affin label [and its subsidiary, Affin LTD]. But listening further, and digging some more, I began to recognize the ethereal aesthetic, the ebb and flow, and the atmospheric textures that felt slightly familiar. It is only after reviewing his discography further that I realized that Spieth has appeared on numerous Total and Pop Ambient installments curated by Wolfgang Voigt for Kompakt. Following a glimpse of his individual contributions, I returned to this long-player, again and again, traversing its slow-stretching arc through the warm-filtered spectrum. His third album, Ousia, is a follow-up to his 2020 Tides, continuing the journey through dreamlike environments, deep and calm, wide and open, like a limitless ocean spreading into the outer and infinite, distant and unknown. Even this morning, as my anxiety fed by the unknown is making itself felt in my chest, neck, and shoulders, the gentle and soothing sounds of "Jiwa" spread through my mind and remind me to simply step back, take a breath, and put things in context. Here we are.  For another short day. For another brief moment. And as I gather this time to reflect on what it truly means to be here and now, I hope that this music connects you with me, and with Joachim, in the dispatch of sonic transmission.
[OUSIA] creates imaginary spaces, translates ephemeral impressions, and condenses them into cinematic soundscapes. The eight pieces illustrate an intense and emotional journey that creates expressive relationships between external and internal perceptions.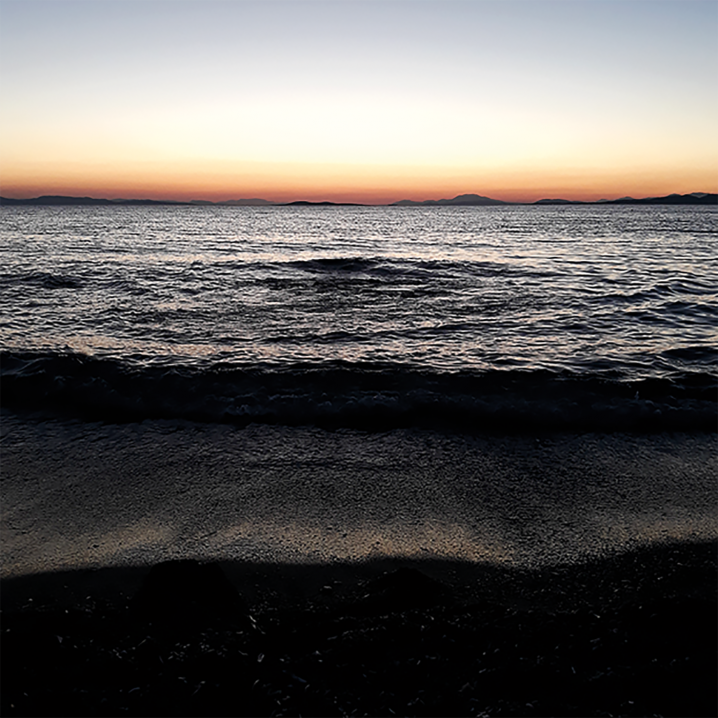 The album is out in January 2021, on a 2×12″ vinyl, with a special edition featuring a booklet of photographs by Spieth. Recommended for fans of introspective, oceanic, and tidal ambiance, from the likes of Markus Guentner, Brock Van Wey, and Marsen Jules.