Josco & Spheruleus
Folded Distance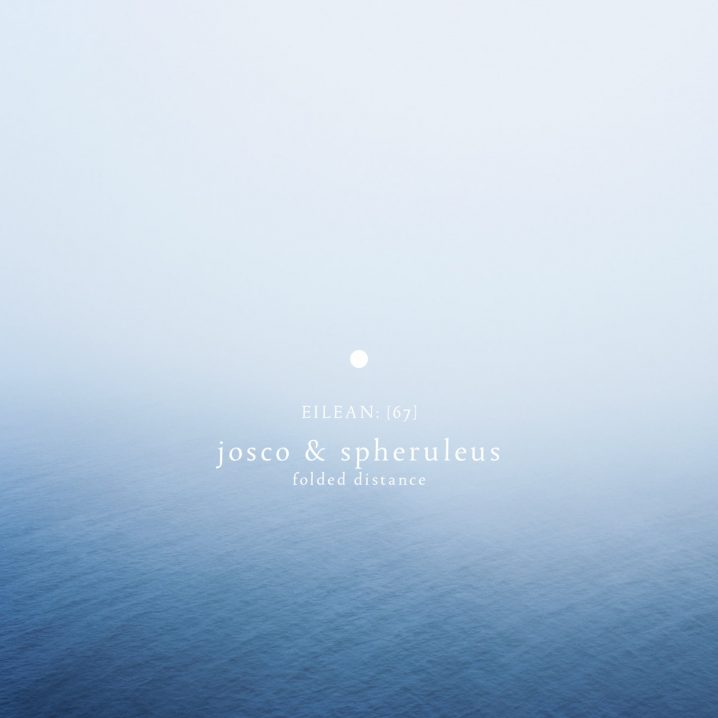 Mathias Van Eecloo of Eilean Rec. continues to impress with his intricate curation of a label based on an imaginary map with a hundred points. For his 57th release (and map point number 67), the French imprint invites Josco and Harry Towell (Spheruleus) for a contemplative hour-long sonograph, with scents of summer, spice, and ocean. Long stretches of ambient waves hug the environment with their organic ebb and flow, retrieving the memories of a visited place with samples, sound, and field recordings. It's a wide and open space, in which the listener is allowed to rest, dissolve and focus, treating each sonic element with care, kindness, and compassion. Then, in the midst of this meditation, the witness cares for themselves, enveloping their mind in a safe expanse of sound, where lastly purpose shows itself. The exotic sound postcards traverse the digital realm from Josco's Asian travels into Towell's UK home and this distance crumbles, melts, and folds under the sound of simple ambiance and drone. The recordings include snippets of captures taken in Ireland, UK, Austria, Turkey, Morocco, and Thailand. The album, produced over the course of five years, becomes about time and space, confronting geographic and durational distance, then bridging it back with the sound again.
Arovane & Hior Chronik
Into My Own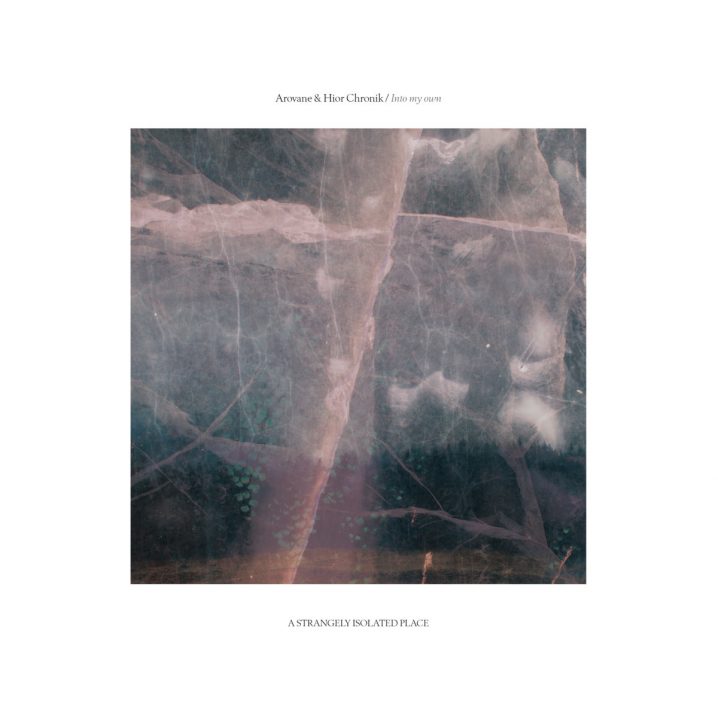 Ever since Uwe Zahn resurfaced as Arovane back in 2013, I've been hungrily consuming his incoming tide of studio albums and collaborations. It's an excitingly welcome return, one that his followers appreciate beyond its contribution towards an evolution of electronic music. Into My Own is a followup to Zahn's collaboration with Hior Chronik which first appeared back in 2015 on Ryan Griffin's A Strangely Isolated Place imprint with In-between LP. Pressed on an absolutely gorgeous transparent double vinyl, the record combines Arovane's signature glitchy rhythms and harpsichord traversals with Chronik's ambient treatments and textural space. In fact, it's a little difficult for me to tell where one composer compliments the other, and that is the point of a successful collaboration. I love all the shuffles, the muted piano chords, the clicky beats, the field recordings, the lo-fi noises riding the waves of distant ambient pads – so much for me to peel apart and fall in love with here! As usual with Arovane's works, the beauty slowly opens up with many consecutive listens, and then presents itself again, on a succinctly paused return. Chronik, by the way, has recently been picked up by a new 7K! offshoot from Studio !K7, with his new album, Out Of The Dust already out on December 1st, 2017.
Aria Rostami & Daniel Blomquist
Wondering Eye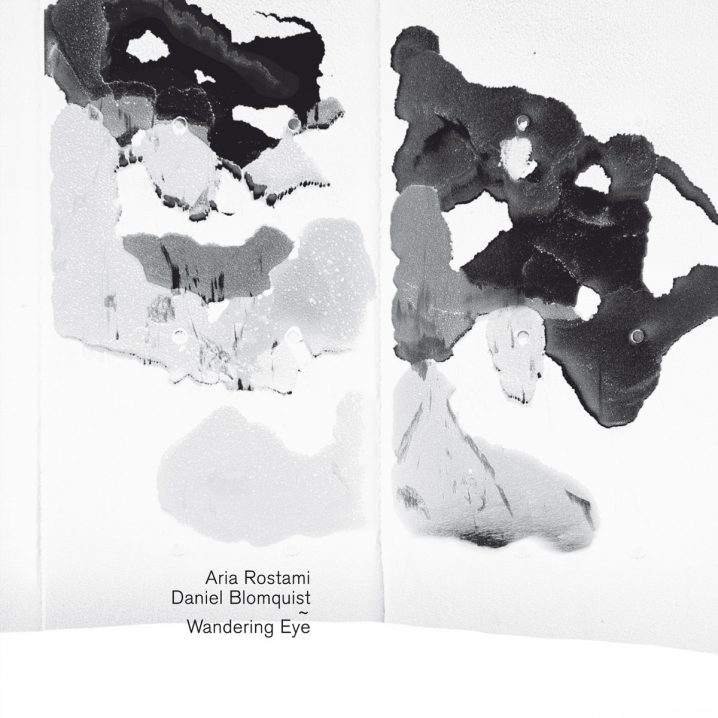 In 2016, Aria Rostami and Daniel Blomquist had two successive collaborations: one, titled Signal Artifact, released by Jacktone on a more darker, experimental techno side, and the other, the subject of these words, Wandering Eye, fitting more for the lovely Glacial Movements imprint. This is a very textural, morphological, and delicate record, with only six tracks, each approaching the ten-minute mark, evolving slowly, like landscapes, with their wind battered mountains and age worn-out plains. The sound is muffled with lo-fi manipulations, hiss, crackle and disintegrating loops. "Time, entropy, and decay are central factors" on this album, appealing to fans of William Basinski, The Caretaker and Pinkcourtesyphone. The titles of tracks, listing the map coordinates, from a published paper by Saunders listing the best places to observe space from the Antarctic Plateau. The association of moving and dissolving sound is tied to the overall theme of the label, on which many works of isolationist ambient take shelter. A perfect fit for the ever-transforming frosted catalog. "Antarctica is the coldest, driest and calmest place on earth. The astronomical sights there yield images of the heavens that are sharper and have more clarity than any other sight on earth. It is a gateway to observe the other worlds." Perhaps these sounds will be your gateway.
ELEH & Richard Chartier
LINELEH I & LINELEH II These two long-playing singles, first one at [only] 73 minutes and second at [just a bit] over two hours, are extremely minimal, ambient drones, the likes of which are suited for Richard Chartier's LINE imprint. Chartier may have been busy exploring his Pinkcourtesyphone project in the recent years (very successfully, may I add), and yet his expert touch on acute reductivism is ever present, this time with the help of ELEH whom we have witnessed producing experimental humming drones on Touch, Important, and Taiga. This two-part collaboration is the culmination of the mutual admiration for each other's output, focused on the artists' shared interest in "micro-nuances" designed for low volume background murmur, or zoned out headphone buzzing bliss. The barely noticeable fluctuations in sound on opposite ends of the frequency spectrum capture the essence of the negative aural space often ignored as part of our daily existence. "Eleh and Richard Chartier coax distinct floating durational interactions through slowly shifting waves—an enveloping push and pull between these two minimalist artists' sonic vocabularies." The digitally released LINELEH I and LINELEH II may not be for everyone's particular taste, challenging even the most unconventional ears, but those who persevere may feel rewarded on their investment, as these two pieces are exceptionally unique indeed.