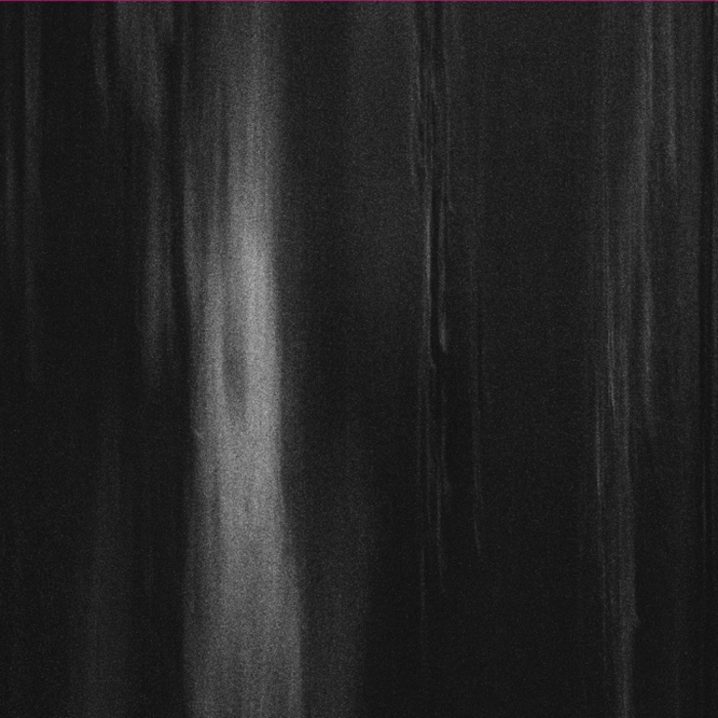 Like a slow simmering brew, the essence of Vowels gradually unfurls its low hesitant starkness, barely audible even three minutes into the first part [no worries it's over fifteen minutes in length], until a slight rumbling thickness appears beneath the surface, gently growing with the ebb of white noise, and finally reveals itself with its pulsating alien language. The lips of the beast peel back, revealing the dense darkness and overwhelming depth of its belly, until suddenly it pulls back, before swallowing you whole. And now you feel empty, like a hole without its key, a coffin without its body, a mind without her words.
Dag Rosenqvist has been a bit busy lately. There was that final album as Jasper TX back in 2013, but that doesn't mean that he has stopped recording. His work with Aaron Martin as From The Mouth Of The Sun deserves its very own required write-up (as it indeed shall have). Then there was the n5MD release, Fall Into Fire, which we selected as one of the best of the year [2014], followed by The Forest Diaries on Eilean Rec. and now Vowels, all in 2015. The piece was created for the performance of the same name by Iraqi Bodies, premiering at Atalante Theater in Gothenburg, Sweden, in October of 2012.
A family in a new space in between two places. They left their previous place and have yet to get to their destination. Their current position is imposing new rules, which they try not to conform to, in fear of losing their hope. Movements set the time. While these movements try in their detail to hold on to the very moment they occur in." – Performance Press Release
The music is intense. Aside from ever crescent dynamics, exquisitely treated by the mastering ear of Taylor Deupree, the frequency-rich textures swelter with feeling, becoming poignant in time, until they saturate the entire stereo field with sodden distortion, drowning the bits of familiarity, like a bagpipe player trampled by a tank. The ferocity of Vowels is distressing [especially the climax of "Part Three"], until it all collapses back into the sudden gorgeous void, from whence the sound was born.
A moment about the label, Awkward Formats, which, admittedly, is new to me (as it may be to you). From the catalog numbers, Vowels appears to be only the 8th release (so you don't have a ton to catch up to) on this UK based imprint, specializing in short-run cassette, CD-R and vinyl releases, with a focus on neo-classical, ambient, drone, noise, and everything in between – truly Headphone Commute style. There is plenty to discover on the label's Bandcamp page, and while you're there, be sure to get the limited pressing of Vowels on vinyl. Highly recommended for purveyors of physicality in sound, and fans of Ben Frost, Tim Hecker, Lawrence English, and Oren Ambarchi.
Be sure to also check out In the studio with Dag Rosenqvist
dagrosenqvist.wordpress.com | awkwardformats.co.uk
©
Words by HC