Let's start at the very beginning. Can you tell us how you got involved in composing, and what was your very first piece of gear?
Around five years ago, I began feeling a more intense wish to perform alone. I had studied and performed solo cello repertoire, but somehow the perfection and repetition of existing contemporary work wasn't satisfying me or didn't satisfy the need I had to create and perform the sounds and feelings I was wishing existed. I began performing with friends around NYC, mostly improvisation, and started out with a small setup: Line 6 DL4, two Electroharmonix Freeze pedals, a POG and a Strymon BlueSky reverb pedal. Around the same time, I was making plans for a solo album, originally planning to commission four new works from four different composers. That plan shifted to recording two of my own works, a piece I co-wrote with Jóhann Jóhannsson and a piece I commissioned from Michael Harrison called Cello Constellations. I studied music theory, counterpoint etc., at Juilliard, but I was never trained as a Composer, so I still hesitate calling myself that because I have dear friends who use the term much more legitimately than I do. Which is not to say that I don't stand by my work, just grappling with titles.
How many different studio iterations have you gone through, and what does your final setup look like right now?
My studio has changed considerably over five years. Originally it was only a laptop, a pair of Yamaha monitors, a little Mackie mixer, my small pedal array, a DPA clip-on mic, an M-Audio key station and an Apogee Duet. Things improved from there gradually, but after lockdown a year ago, I decided I had to invest in some proper tools to create work from home. My first two full-lengths were done at Vox Ton studio in Berlin with Francesco Donadello; I would make demo versions of my compositions and then go there to re-record them, diving in and making better sounds, recording to tape, etc. Realizing I would need to be on my own and by my lonesome, I made some recent upgrades, including a Stam Audio SA-67 tube mic, an AKG C414, Chandler Tg-2 preamp, UA Apollo x6, Arturia Keylab and a Juno 60. I also splurged on an RE-201 which was refurbished by Soundgas in the UK. I recently moved from Brooklyn to the woods of upstate New York, so my studio is in the loft of a lovely log cabin. I bought a parlour grand Krakauer Brothers piano that is 100 years old.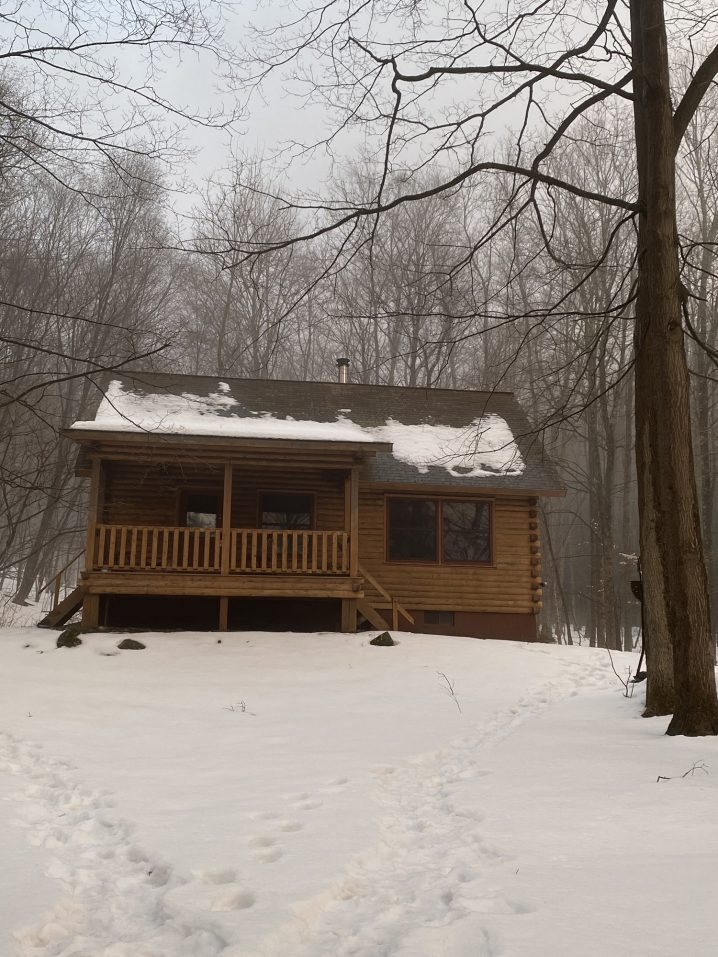 Tell us about your favourite piece of hardware.
Favorite and new piece is my RE-201. But previous to this and still a favorite is my Crudman which is essentially a hacked Walkman, the speed of which can be manipulated by a midi controller. The pitch is startlingly accurate, and I have found much use and so many sounds with this device in the studio.
And what about the software that you use for production?
I use Logic. I have recently enjoyed using Arturia synth libraries, especially the DX7, and for more commercial work, I rely on several of the Native Instruments sample libraries.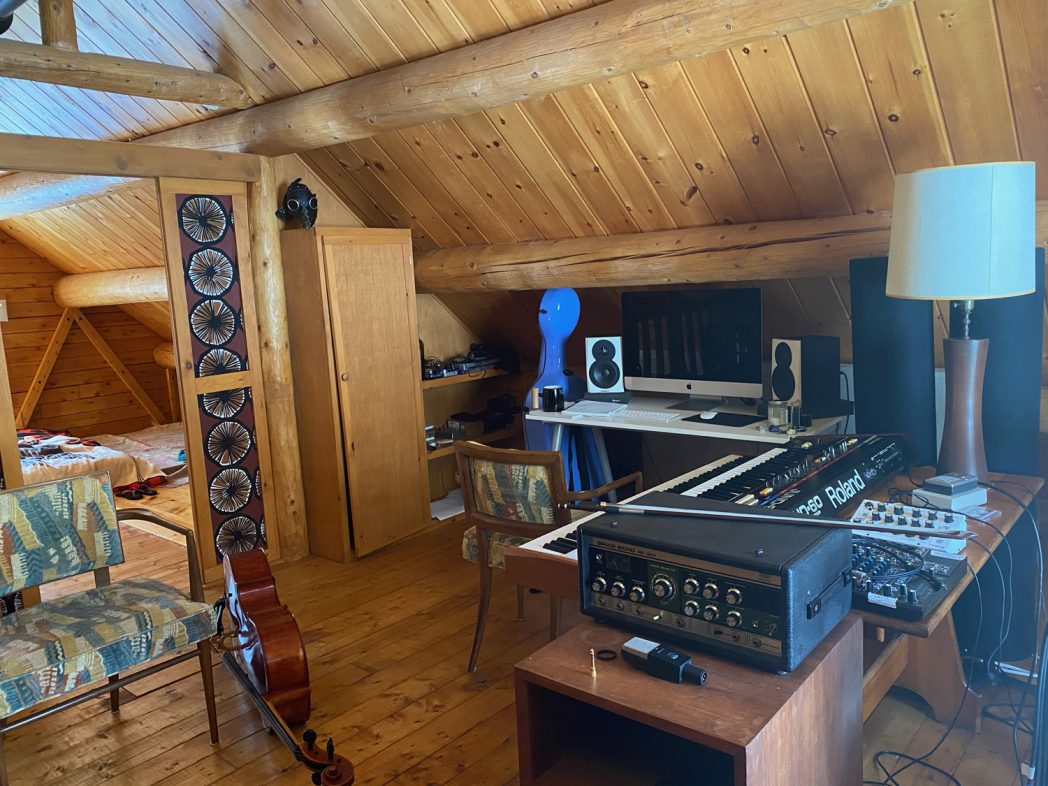 Is there a particular piece of gear that you're just dying to get your hands on, and do you think one day you'll have it?
I wish I was a gear nerd, but I really am not and am more obsessed with finding the sounds or discovering expressive ways of using instruments and or gear that is not my cello. My training from 3 has been on an acoustic instrument, so the desire to really play an instrument and create a sound that is beautiful is something I can't shake. I'm happy that, in live settings, I've found ways to emotionally connect to my guitar pedals. That said, I would kill for an Ondes Martenot, and I would love a DX7 and to spend the time learning how to program it.
Can you please share some aspects of sound design in your work?
One aspect I enjoy is the idea of layering one simple melody and, in thinking dimensionally, considering where the pitches land in foreground or background. I like treating the same melody with different delays and then picking and choosing which to add or remove, sort of like sculpting. In my Drone Studies EP, I experimented with different reverbs in an effort to evoke space or movement. I don't think it was successful, however, that experiment did result in the shifting reverbs affecting the composition, which was enough for me to be quite happy. In my second EP Platonic Studies 1, I used a graphic score to dictate the dimension of various drones over time, using volume, panning, and the velocity of a rotary pedal (Strymon Lex), which sounds rudimentary and kind of silly, but I was quite pleased with how that turned out, in terms of sculpting.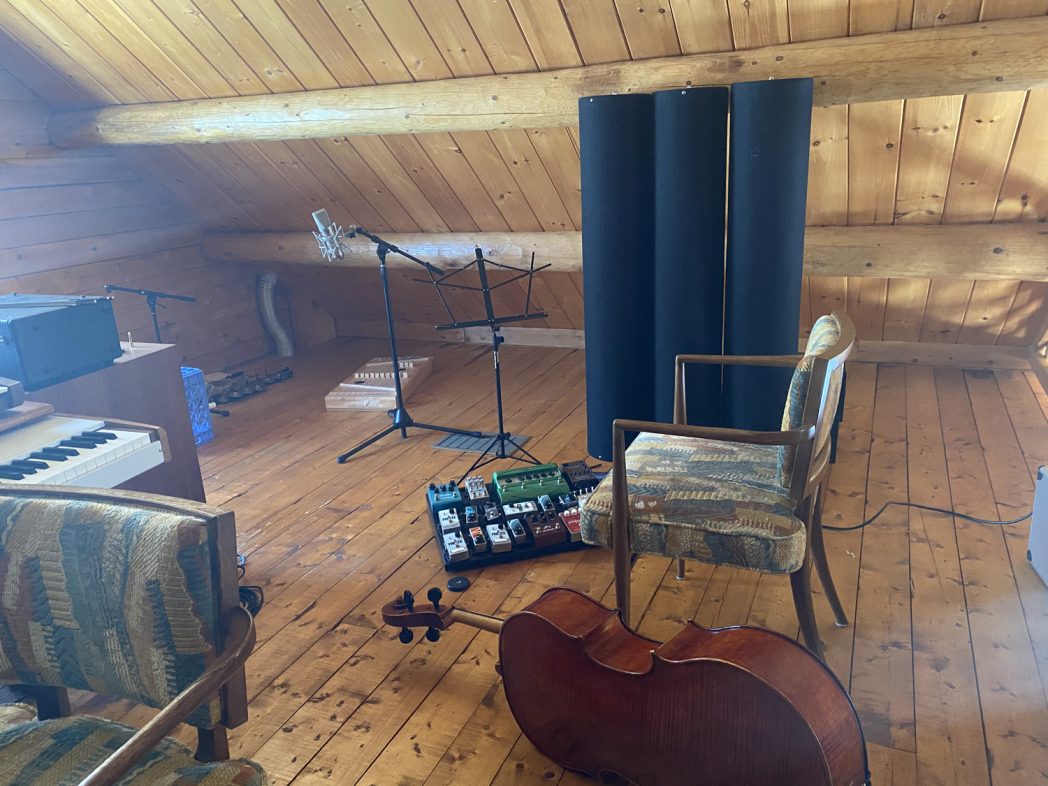 Any particular new techniques that you tried out for your new album?
For the Ainu Mosir soundtrack, the layering across different delays idea I mentioned before was new for me. I knew I wanted to use a piano, but I did not want the simple sound of a (cinematic) piano melody. Similarly, in most of my work, I use a cello to generate sounds, but I don't want the association the listener makes or senses to be limited so simply to that instrument and its sound. Getting confused by echo – variations on its depth or repetition, or even by its sudden absence – is unique and unexpected and beautiful to me.
What does your live setup look like, and what do you bring with you when you travel for an extensive tour?
At the front of my chain, my cello goes into a POG and Mel9 pedal, from there I split my signal into two chains, one of which (my drone machine) goes into a cauldron of four Freeze pedals which then gets summed to my Strymon Lex and Chase Bliss Dark World (current favorite). The other chain is more of the "solo" chain and goes through some loopers, delay and Strymon BlueSky. This all goes to my little Mackie mixer, and I sometimes have some playback going in there too (some rough field recordings) from my iPhone. I feel insecure about the fidelity of my live situation and have recently decided to dive into a modular synth "upstairs" setup to create more detailed beds of sound for my cello+pedals sounds to swirl in.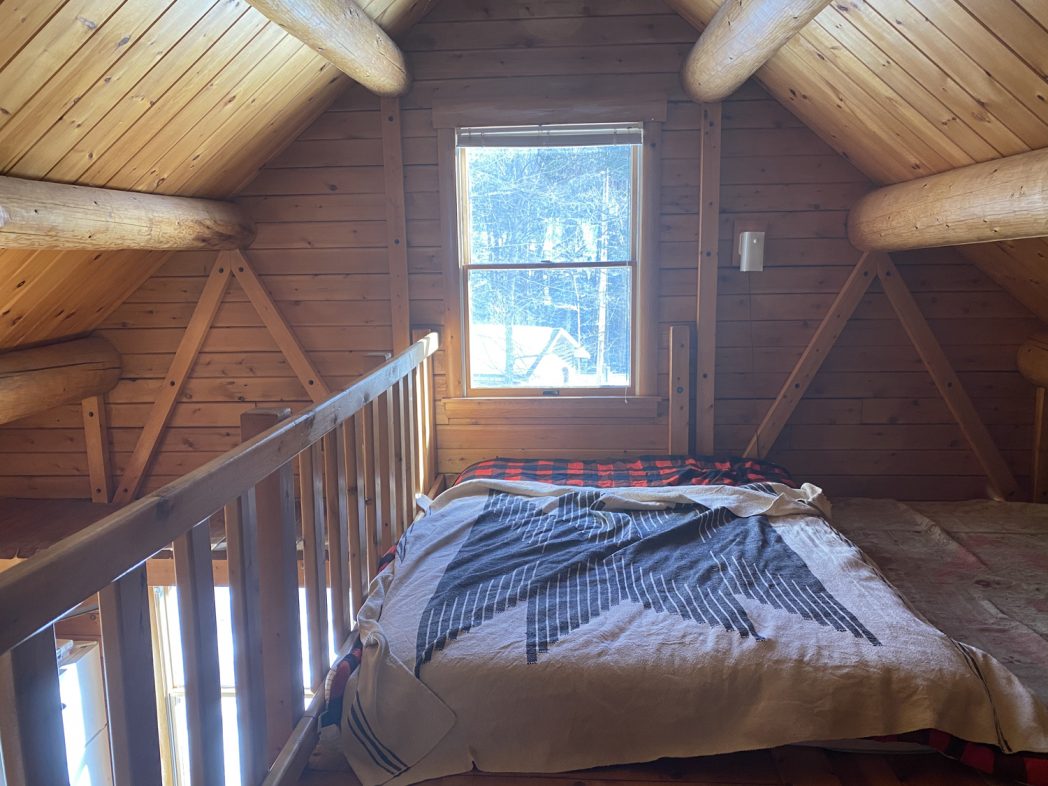 What is the most important environmental aspect of your current workspace, and what would be a particular element that you would improve on?
The pandemic has been a horror for sure but, it led me to move out to the country where I do not see neighbors, see headlights, and I don't hear anyone and no one can hear me. My previous situation in Brooklyn was obviously quite the opposite. It's too early to say what effect this will have on me as a musician, but I do know this has had a large effect on me as a person and, those things being so inextricably linked, I would venture to say that this has been a good move for me as a musician too. My workspace in the loft is nice, and it sounds nice up there. I have a bed nearby for naps. That said, I would like a bigger space with a bigger window outside. Driving around up here, I see many silos, and I like to think about having a silo as an echo chamber.
What can you tell us about your overall process of composition? How are the ideas born, where do they mature, and when do they finally see the light?
I can't say that my process is ever the same. However, I can recall that the ball starts rolling with a sound that I manage to stumble upon and that I hold on to. And after listening to that sound, I think its point starts to emerge, either melodic or textural, light or dark, simple or complex. I rely on my ears a lot, and then my feelings/instincts tell me where to go next. I usually organize my compositions into a graphic score and then start to revise and revise. It is rare for me to scrap something and start over entirely; I'd rather work with a sound file until it is doing what it needs to. By the time a piece sees the light of day, I usually can't bear to listen to it ever again! However, it's not difficult for me to know when a piece is finished.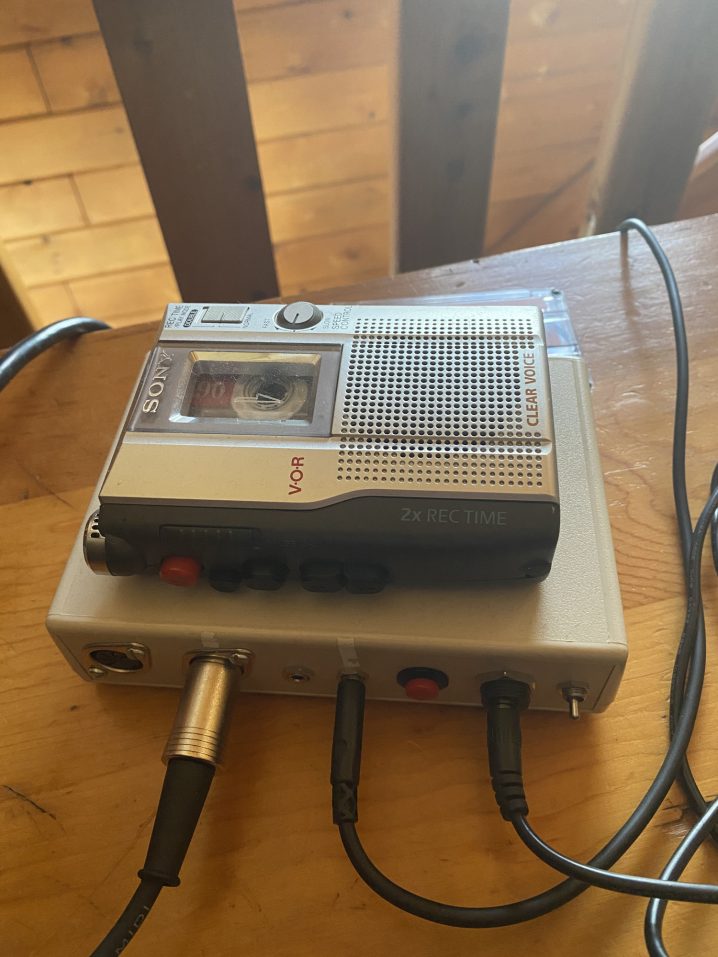 After the piece is complete, how do you audition the results? What are your reactions to hearing your music in a different context, setting, or sound system?
I just listened to Drone Studies on cassette in my boyfriend's pickup truck, we were driving at night, and it was very dark. It was the first time I heard the piece outside of studio monitors, and I was shocked initially about the fidelity. But once I got over that, I was so pleased by how it held up as an experience, in the truck, at night. It was just as I had hoped. To answer the first question, I generally only listen on my studio monitors (Dynaudio) and then downstairs on my stereo (Marantz 2270 through PSB bookshelf speakers).
Do you ever procrastinate? If so, what do you usually find yourself doing during those times?
I always procrastinate. It was easier not to procrastinate when I had more places to be, pre-pandemic. I'm working on not feeling guilty about procrastinating. I work on music every day but, the work that is meaningful is also the most difficult, and so it is the work that is most likely to be put off. However, I can very honestly say that I am always thinking about it. Always. But, sometimes, the prospect of unpacking my cello or setting up a mic seems impossible. The thought of using my ears so intensely seems so tiring. So, work isn't recorded that day, that doesn't mean work isn't done. If I'm procrastinating, I'm doing lots of other things: nothing, taking a walk, napping, watching a good movie or a terrible TV show. I think the pandemic has taught us to retreat into inane places of feeling safe but also taught us that our previous conception of time was not so important and probably wildly inaccurate, so procrastinating isn't a big deal.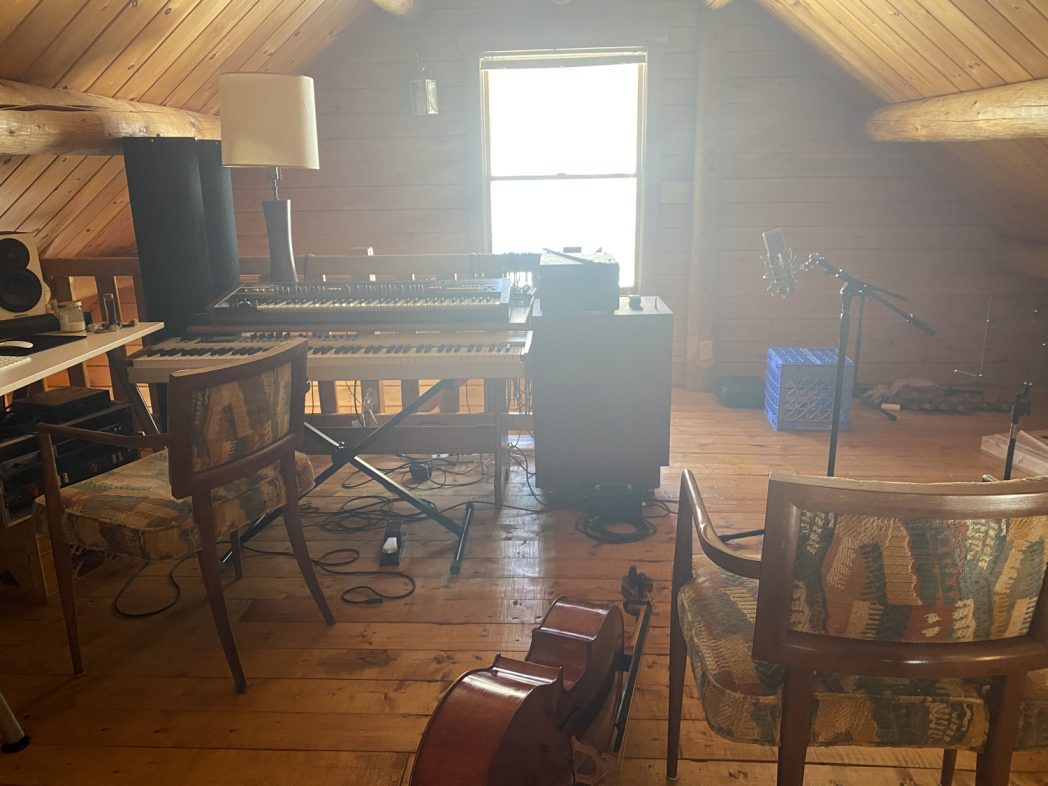 What gets you inspired?
Lately, the desire to enable an experience, sacred geometry, function, posterity for the impermanent.
And finally, what are your thoughts on the state of "electronic music" today?
It seems like everyone has the tools they need to make the work they need to, so that seems wonderful to me.