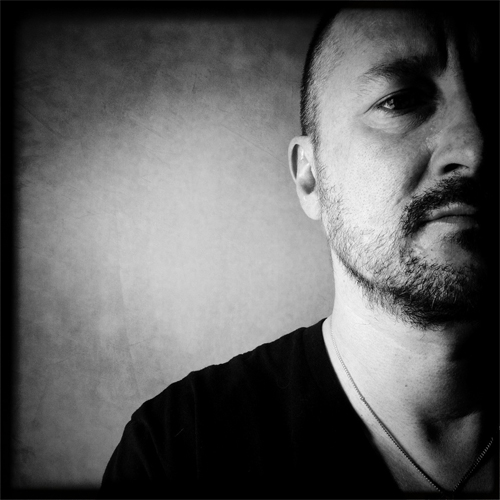 Hey Clint, how are you? I think we last [officially] spoke back in 2009, when you were still working on a score for Black Swan. So what have you been up to and how would you say your music has evolved in the last few years?
I had become somewhat disillusioned with movies, particularly my involvement in them in the last few years. After Black Swan, I was involved in a coupe of projects that left a bit of a sour taste in my mouth and I really wasn't enjoying the work that was coming my way. Everything felt very standard, very industry-led, no artistry. Utter shit, basically. So I withdrew and decided I would take a break from film work, maybe try a few other things – remixes, commercial work, theatre is something I would definitely like to try… But I also began to question the choices I was making about the kind of films I was being offered.. I realized I needed to work with directors who have a different sensibility to those we seem to be finding within the Hollywood system. This may sound obvious, but sometimes one can lose sight of the important objectives. This has resulted in me being happier with the work I have been doing and also having more energy, more enthusiasm which, I hope, results in a better end product.
Tell us about your work on Stoker. How did you get involved with the project? What made you excited about composing music for this film?
During my break from film scoring we announced three live shows at Largo in Los Angeles. These were to promote the release of my score for 'Last Night', a great film directed by Massy Tadjedin. It had taken a longtime to get the rights to release the score and as well as promoting it, I had always wanted to perform in LA and this was an ideal opportunity. On the third and final night of the shows I got word that Park Chan-wook would be in attendance. I knew he was looking for a composer for his latest film but I was on sabbatical and still wasn't sure I wanted to break from it – not that anyone had offered me the job at that point. Anyway, he loved the show and I got a call to meet him and see the film he was currently editing. So, it went from there. I loved the film when I saw it, accepted the offer and five weeks later we were recording the score!
When composing music for a film, what instrument do you [mostly] use? On a similar note, what instruments do you play on the final recording?
I start with piano mostly, but also guitar. I tend to bounce around the two. I rarely play on my scores. As a musician, I leave a lot to be desired. I want the score to be the best it can be and that usually means getting the best musicians for the job. I have played on some scores – bass on The Wrestler comes to mind. All the synth work in my scores is played by me, but, as that's recorded into the computer and futzed with from there, I don't really see that as 'performance'.
Tell us about your collaboration with Emily Wells on one of the tracks for the soundtrack.
I love Emily! I knew her 'Symphonies' album prior to meeting her on Stoker and when I heard her song at the end of the film I recognized her immediately. She's totally a one-off! I love the way she performs everything herself – although, I have only seen her play on YouTube because every time she has a show in LA I seem to get sick! 'Becomes The Color' is classic Emily. She took the essence of the film and made it all her own yet totally represented the film too! Brilliant! I hope she wins the Oscar for Best Original Song! We kicked around a few ideas and Emily reworked one of the themes from the film – it was kind of a long distance collaboration which seems to be the norm these days – it's becoming more rare to actually find somebody at next to me in the studio these days! I'd love to work with her again.
I know I've asked you about a solo album in the past, but is there a particular film inside your mind for which one day we'll hear a soundtrack?
I'm not sure. When I find the right film to work on, the challenge is so great and so rewarding (if/when it's completed) that it satisfies me completely. I'm not sure a solo record would do that. A film asks so many questions to which I have to find the answers… this pushes my writing into places I may not go on my own. We shall see.
I'm really excited about finally seeing you perform live in New York in April! What can we expect from this rare concert?
I loved the shows we did last year in LA! The audience were so attentive, and so with the music, it was amazing! So,I'm really looking forward to these shows in NYC and LA in April! We added the idea of 'vocals' last time, with Peter Broderick 'joining' us in a rather special way to perform 'Not At Home/Final Movement' – the piece we did together from 'Last Night'. I hope to expand on that a little with these shows. I hope Emily can join us and… well, we'll see. We are a nine piece band-string quartet, piano, bass, guitar, drums and keys. LA's Sonus Quartet provide the strings, Chris Vrenna (NIN/Marilyn Manson/Tweaker) drums, Brian Emrich (Sound Designer/Foetus) on bass, Carly Paradis on piano and Mike Fonte plays guitar. I weigh in on keys, samples, guitar and piano. I love playing live with them – great musicians who have embraced my music and really bring it to life! Basically, I'm sat there in awe of them while they make me look really good!
Read Headphone Commute review of
Stoker