"The musical purity of Solo Piano III is not an antidote for our times, it is a reflection of all the beauty and ugliness around us."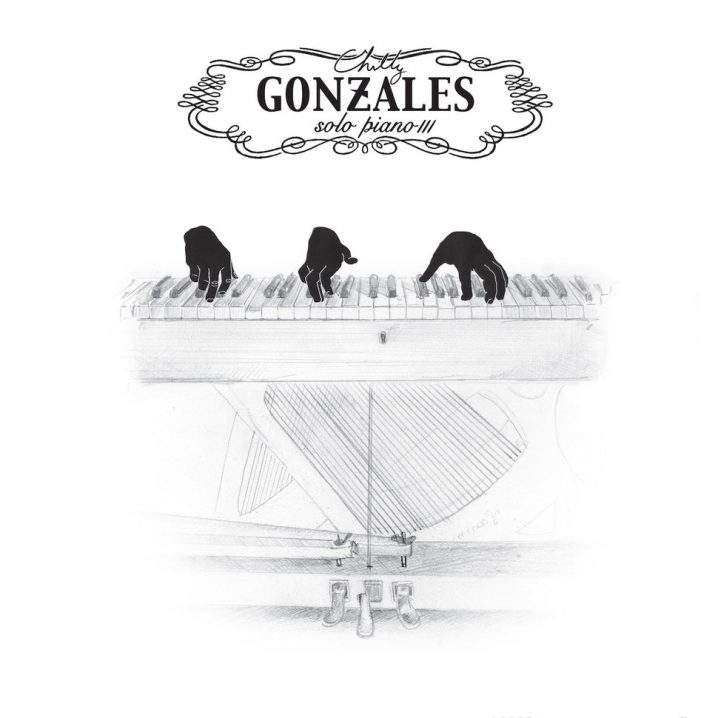 Canadian Grammy-winning pianist, multi-genre composer, and a self-proclaimed "musical genius", Jason Charles Beck, somehow retains the audience all on his own, with his cult-following of loyal fans (myself included), in love with that special Chilly Gonzales sound. And yet it shouldn't be a surprise at all – once you hear the playfulness, the intelligence, and the beauty that is the embodiment of all which is "Gonzo", you'll be forever in love with his solo piano works, as well as an occasional rap or two. Besides being an inspiring musician behind one of my favourite instruments, Chilly is also an amazing entertainer, a fact that you can confirm by attending one of his shows. With this third instalment of his Solo Piano works, I'll gladly concede, that Beck is indeed a musical genius, and it is a true honour to be in the presence of his unique character.
I'm not sure if to truly appreciate the pieces on Solo Piano III you should start at the very beginning, with his 2004 Solo Piano release, but I highly advise that you do. Follow its gentleness, its whimsical innocence, and its "accidental virtuosity", into the second volume, Solo Piano II (2012), a more polished collection of catchy piano tunes, academical intellect, and pure musical joy, and finally arrive at this third entry. No piece on this chapter is excessive in its wonder, its gift, and although Beck's temperament can often feel pretentious, I promise you that it's all part of the "act", the identity, which Chilly embodies, to make all this that much more desired, appreciated, and, inevitably, famed. The only possible disappointment about this album is with Beck claiming that it's last.
Solo Piano III completes the Solo Piano trilogy. Like any final act, there are complications and consequences, followed by an urgent race to the finish line. Like its predecessors, it's a mostly happy ending in C major, but there is more dissonance, tension and ambiguity along the way. The musical purity of Solo Piano III is not an antidote for our times, it is a reflection of all the beauty and ugliness around us.

– Chilly Gonzales
At only forty-plus minutes in length, Gonzales delivers a volume of short piano studies, each with its own universe and singular voice. There is a hint of virtuosity (and virtue) in his playing. I've got the sheet music for the album(s) but I honestly can't capture all the octaves with my hands. The prism focused on his fingers (when presented in "Pianovision"), Chilly dances across the keyboard in an unhurried easygoing prance, but when I try to mimic his insouciant action, I stumble over chord progressions and the scale walks. And that's fine as well since I can always watch my idol's fingers retain their lovely apathetic cool. Highly recommended to own on vinyl, for fans of Lambert, Luke Howard, and Nils Frahm. An absolute must!