The last year has already produced not only an immense amount of [great] music, resulting from isolation, introspection, and experimentation that comes with plenty of time but also a few fantastic collaborations that had an opportunity to flourish as the artists adapted to the new way of working. I think it's no secret that the world post the COVID lockdown is never going to be the same. The ability to work from home has given rise to new remote opportunities while shrinking the geographical barrier to nearly zero. For many ventures, there is no need for local presence, and as a result, access to resources beyond the usual barriers has opened. In this context, Christopher Royal King (a member of a very famous and nearly legendary post-rock band This Will Destroy You) and Nico Rosenberg found themselves collaborating remotely on música para nuevos tiempos, which in itself translates to "music for new times". With Christopher in Los Angeles (US) and Nico in Santiago (Chile), the two created a piece of musical reflection that is indeed applicable to current times. Today I am sharing this wonderful opportunity of premiering a track from their upcoming album on INNI imprint [of which I've raved before] as well as an impromptu studio related interview, which I hope that you'll enjoy.
This album was born from several loops recorded on a lofi cassette that I sent to Chris during the first wave of the Covid. They were mostly violin loops or synthesizers played by me…

–Nico Rosenberg
I was really enjoying the degraded loops Nico sent me at the beginning of the year and an auditory narrative started to develop. The tonal quality of the recordings were interesting and dynamic – lots of harmonics going.

— Christopher Royal King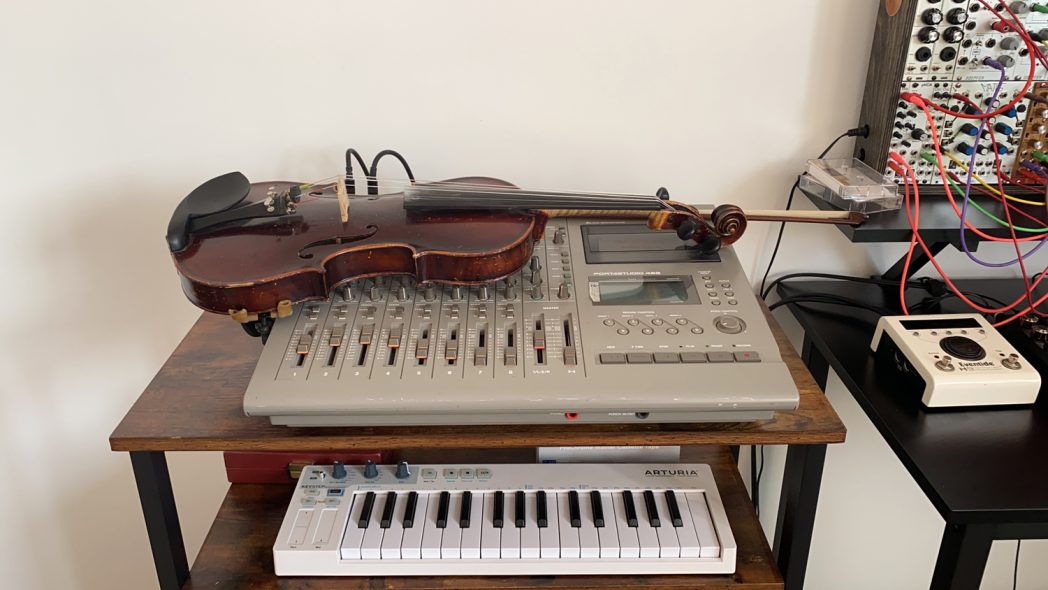 Can you share the process of sound design and recording the loops on the lofi cassette?
Nico: Sure. Each track has a unique process of finding a way to make a loop. On some tracks, I used tape loops and on others, I used a digital process like two Kaoss pads simultaneously or the laptop with MaxMSP. But in the end, everything was recorded on a simple lofi cassette that a friend gave me three years ago. It sounds so good when it's played slower than usual! In 'Healing', the cassette was used to record tape loops made with singing wine glasses.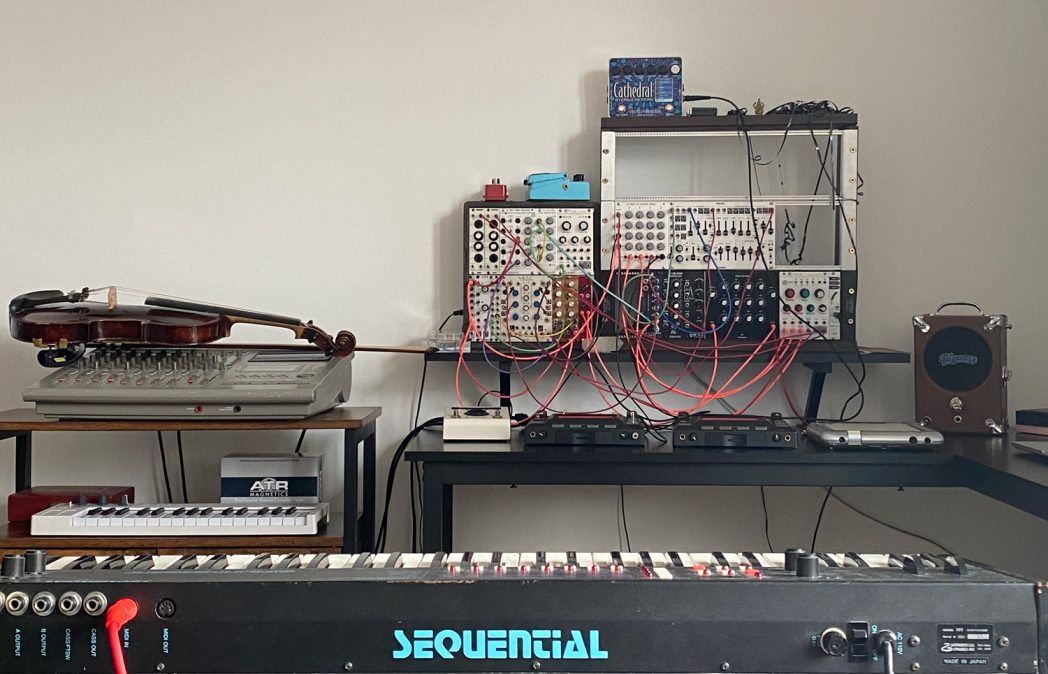 Tell us a bit about the aspects of collaboration, especially while working on the album remotely.
Nico: For me, the most important aspect of making music with someone over the internet is being able to let go of unfinished ideas and look forward to listen how another individual completes them with a personal touch. But in general, collaborating in the arts is having a conversation with another person to create a story.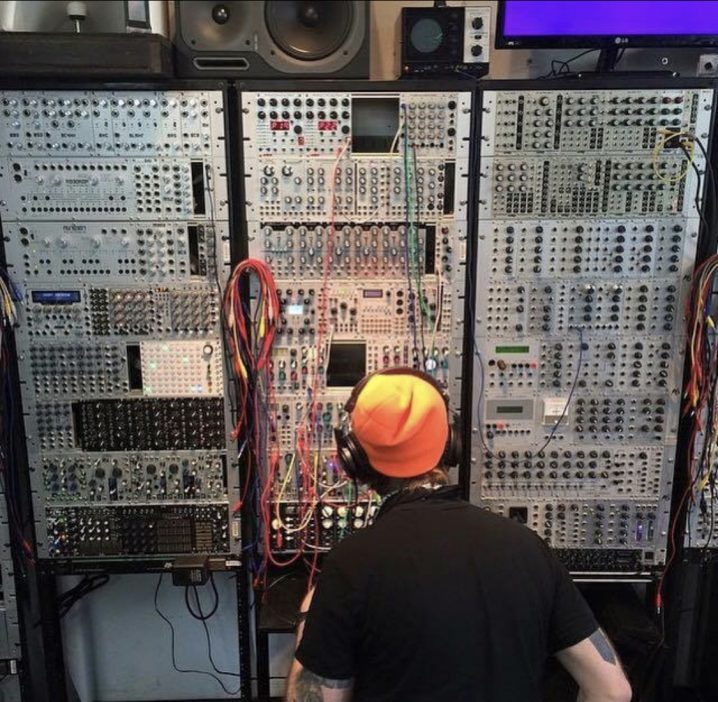 That's an impressive modular setup you've got there. Any particular new synthesis techniques that you tried on your new album?
Chris: I wish it was mine! The photo is from the synth shop 5G in Tokyo. I've really been into 90's rack synthesizers especially the Roland JV-1080 & the Kurzweil K-2000. Really interesting tonal qualities and love using different hardware midi sequencers to spark ideas.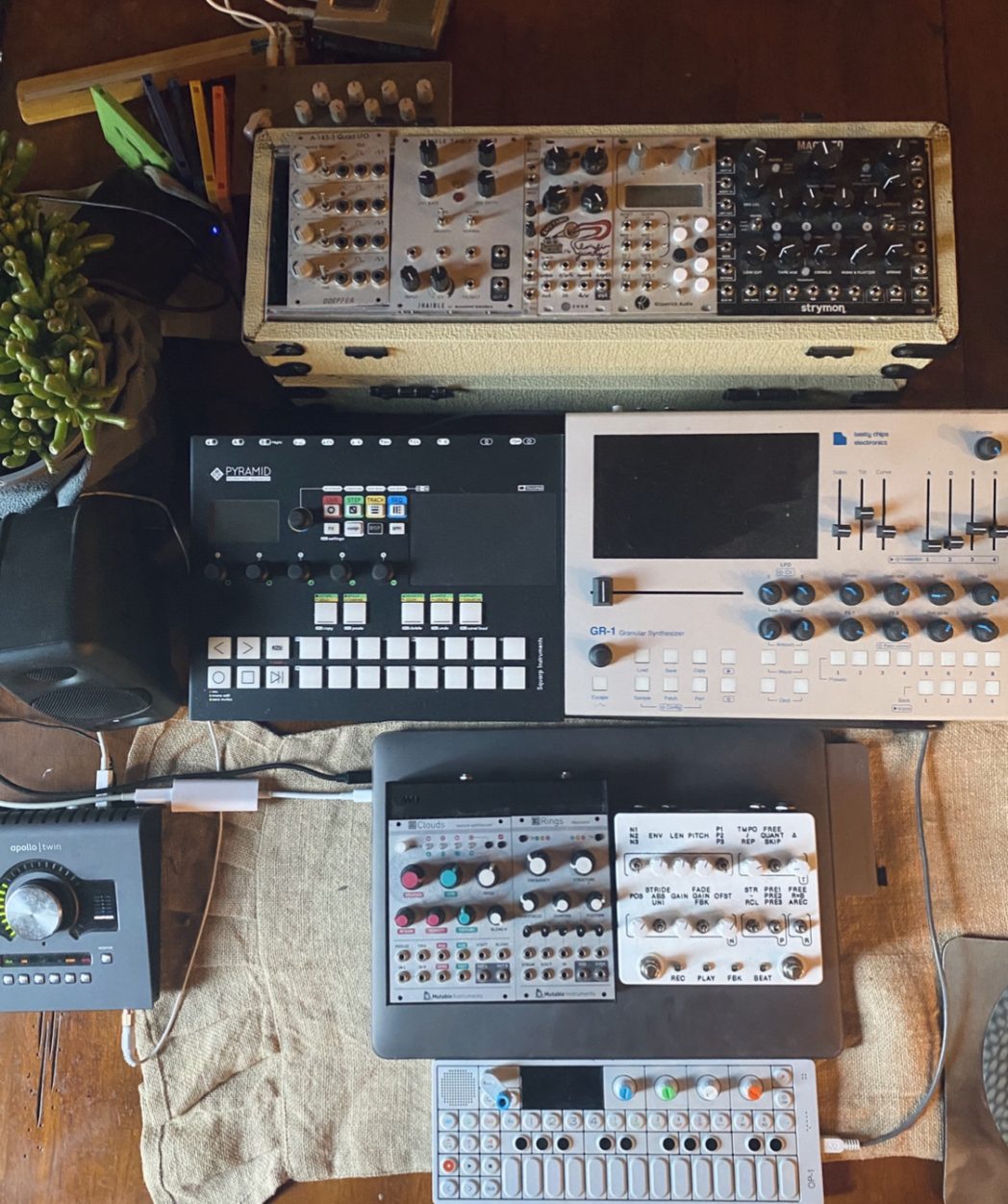 What are your favourite modules and which next one do you currently have your eyes on?
Chris: I love sequencers and effect processing so the Tiptop Audio Circadian Rhythms is a go-to and love running Mutable Instruments Clouds through the effect/send on my Yamaha cp-70 piano. The new Mutable Instruments Beads looks super interesting along with the 4ms module Spherical Wavetable Navigator.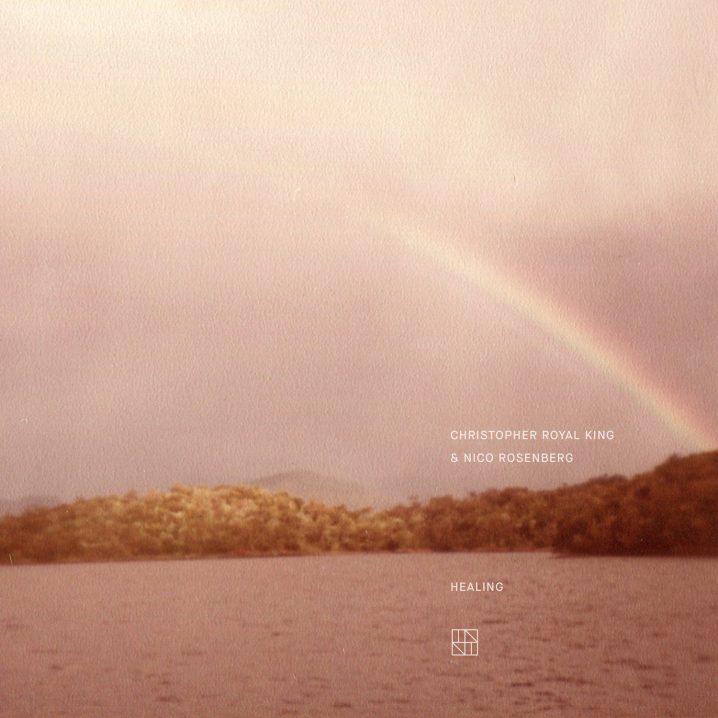 Be sure to catch the album, out on INNI on April 2nd.