Release Notes
Label: Bedroom Community
Release: Gift Of Fire
Date: October 29, 2021
Mastered By: Valgeir Sigurðsson
It's been a while since I heard from Nico Muhly. Not that this American contemporary classical composer slowed down in his prolific output. Muhly's numerous ensemble, chamber, and choral works, along with film scores, operas and orchestral arrangements are celebrated in the classical community alongside Philip Glass, Max Richter, and Bryce Dessner. His collaboration with the American viola player, Nadia Sirota, titled Keep In Touch, appeared on the Icelandic Bedroom Community imprint, a Rekjavik-based label and collective which he formed with Ben Frost and Valgeir Sigurðsson; while his numerous compositions have graced such classical giants as Decca, Nonesuch, and Sony Classical. This October, Muhly returns to his "BedCom" family with a new score for a Japanese film by Hiroshi Kurosaki, Gift Of Fire. I mentioned Sirota earlier because she once again appears on the soundtrack, along with Justin Peters on percussion (and Muhly on the piano), for a suite of chamber music with just a touch of electronics to bring it all into a cohesive score. Add a mastering and mixing touch of the already mentioned Sigurðsson and this organic piece of music really brings the tale to life. There are some very stunning pieces on this album, like "Fairy Tales" and "I Have To Die," but today I'm only teasing you with this premiere of "Runs To Setsu" which appears almost at the end of Gift Of Fire. It's short but urgent, emotional and prompt, and in its span of barely a hundred seconds attempts to capture all the feelings of the hero in the film.
When Hiroshi Kurosaki asked me to write the score for his extraordinary film, he made it clear that he was looking for something more than a soundtrack. He was drawn to concert music, longer than a typical film cue, and music with an emotional intensity commensurate with the difficult and provocative themes the movie explores. Rather than assigning an instrument to each of the three main characters in the movie, I wrote music that weaves their stories together, sometimes gently and sometimes violently.

— Nico Muhly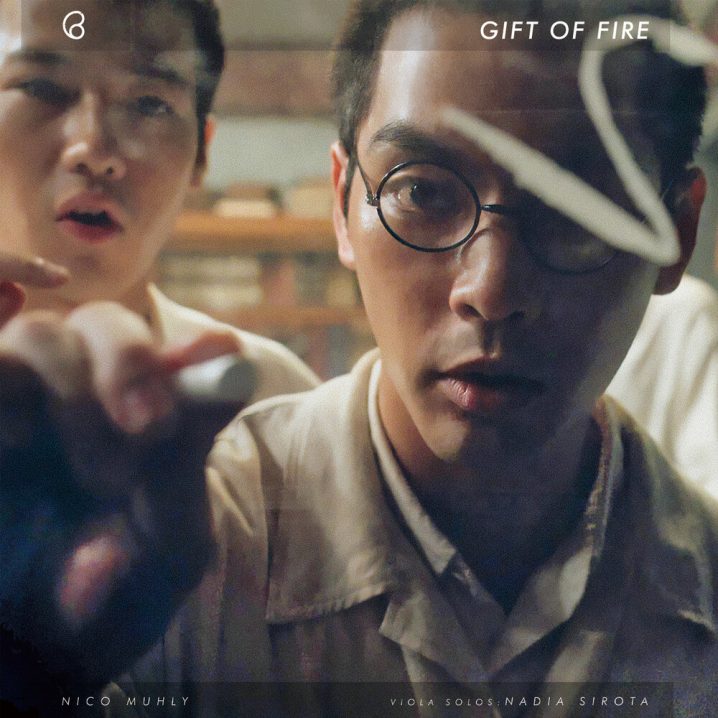 You can pre-order this release right now on Bandcamp or keep an eye out for a special Compact Disc designed for the Japanese retail market [you know the very special treatment that these get] – some of these may be available on Bandcamp as well.