Himmelsrandt
Meerland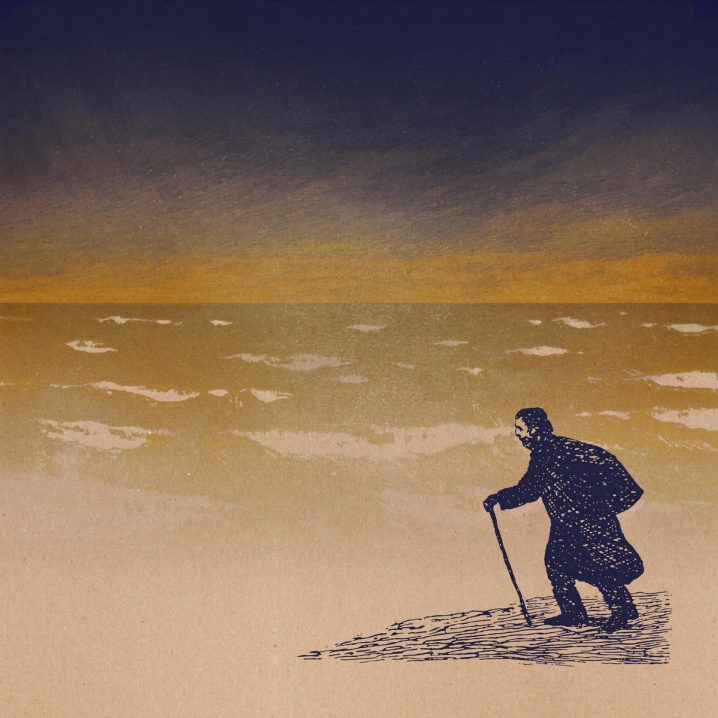 Himmelsrandt is a project by Koblenz-based pianist and violinist Peter Honsalek. We last heard from this musician back in 2017, when he released 4 Moments & Rain on Unperceived Records. Prior to that, in 2016, his debut Schneeland was selected by our Reader's Poll as one of the best of the year records, so it's no surprise that I have my keen eye on him. Actually, the beautifully packaged album, with a string-wrapped set of photographs in a hand-made box with textured snow is still right here on my desk. I'm holding it in my hands as I write this, and as the beautifully aching music of his new release is playing in my room. Meerland is at once more personal and neo-classical than Honsalek's past releases. The violin is front and center, elegantly dancing on the bed of keys and fallen leaves, with just a tad of barely noticed texture from the synthesizer, to give the frequencies an extra boost. This music is mature, organic, and suggestive, on multi-faceted components of its theme. On the surface, the storyline traverses musings on the man and the sea. But behind the curtain of its title, the man is you, and the sea is an open wide space of the unknown, outside and on the inside of your mind. And as you look out in the distance, on all the memories of the unknown future and the past, you hear only waves crash slowly at the edge of your entire being. The album is released on the German Unperceived Records once again, available as a digital, compact disc, and a limited edition translucent blue-marbled vinyl. There's also another collector's box, with album credits in a tiny bottle. Both releases include wonderful illustrations by a German painter, Johann Vincenz Cissarz, laid out for an album cover by Melanie Kretzer. Highly recommended!
Vanity Productions
But All Spiked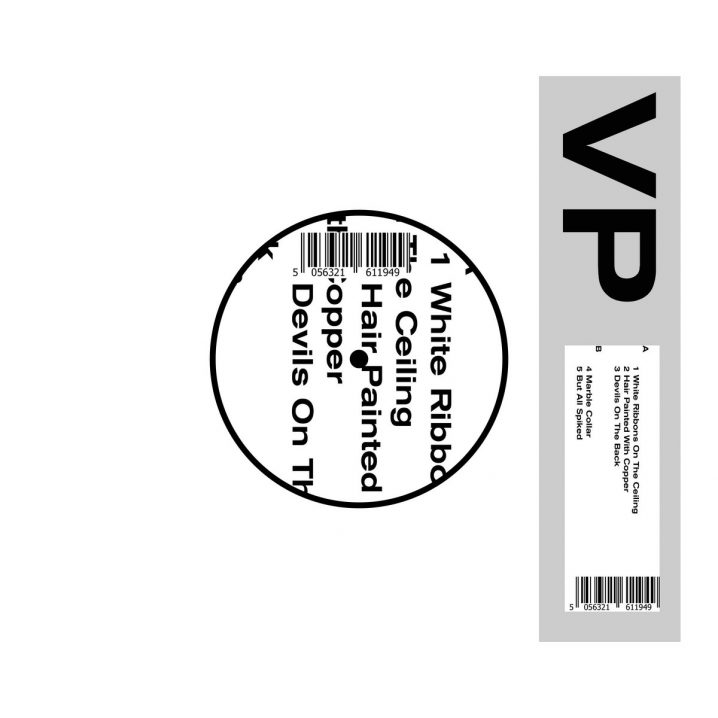 Vanity Productions is a surprise project on Copenhagen-based Posh Isolation imprint. This is a label that I have been following on and off for the most part of the last decade, and have been a fan of the releases by its founding duo of Christian Stadsgaard and Loke Rahbek who make up an act Damien Dubrovnik, but also Puce Mary, Croatian Amor, Mats Erlandsson, Body Sculptures, and, of course, Varg. I say "surprise" and yet But All Spiked is not the first release for the very same Stadsgaard, who already put out many records under the guise of monikers, including a few EPs and collaborations as Vanity Productions on the German Geräuschmanufaktur, iDEAL Recordings, and Caln Destine. But unlike many other works appearing among the above-mentioned names, acts, and labels, this latest 30+ minute five-piece record is anything but harsh, noisy, or loud. For But All Spiked Stadsgaard retreats into the subdued, emotive, and tranquil loops of contemporary classical orchestral passages that are closer in concept to William Basinski's The Disintegration Loops or The Caretaker's Everywhere At The End Of Time, than the powerful atonal experimentation in his other works. "Citing the influence of American minimalist composers, Stadsgaard has refigured some of the compositional practices towards his particular context and oeuvre. The album is drenched in sorrow and seeks its expression with great economy." The result is a somber inner reflection on something peaceful, and thoroughly sad – a minimal elegy in the times of despair. The five titles appear to describe a painting, a sculpture, or maybe a place, with possible religious connotations, and the collapse of inner belief. It's a wonderful playthrough that I leave on repeat for most of the day.
Snorri Hallgrímsson
Landbrot I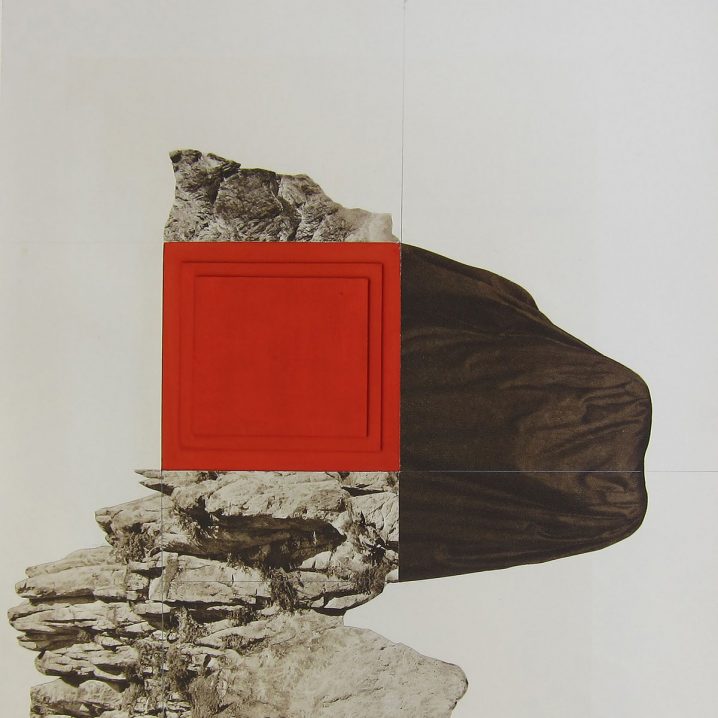 I've featured music by Snorri Hallgrímsson a couple of times now when in 2018 this Icelandic composer and pianist joined Moderna with his debut, Orbit. There is a familiar feeling with his approach to modern classical works – it's personal, quiet, and often melancholy. The closely-mic'd piano hammers land on the strings like soft droplets of water, gently transported into a nostalgic dance with the help of strings. The melodies are somber, but with a hint of solace, the way a smile looks while tears kiss the lips. Surrounded by a roster of talented musicians, Hallgrímsson seems to be sipping from the same Icelandic cup of inspiration which has been quenching the thirst of the giants like Jóhann Jóhannsson, Hildur Guðnadóttir, and Ólafur Arnalds. It's no wonder I'm mesmerized by his intimate sounds. "This introspective and personal collection of instrumental pieces takes its name from the location of his family cabin in rural Iceland, which he describes as his 'happy place'. Landbrot translates to erosion or 'land fractures', and from this, we can imagine the search for inner calm and acceptance amongst the many obstacles of daily life." Although this release is only 18 minutes in length, the roman numeral in the title promises the second half any day now. The five miniatures on this first EP will keep you warm and cozy in the coming winter. Delicately mastered by Martyn Heyne at Lichte Studio and wonderfully packaged with artwork by Leigh Wells. I was happy to pick this for my newly curated Contemplative Classical playlist on Spotify. Highly recommended!
Christian Löffler
Parallels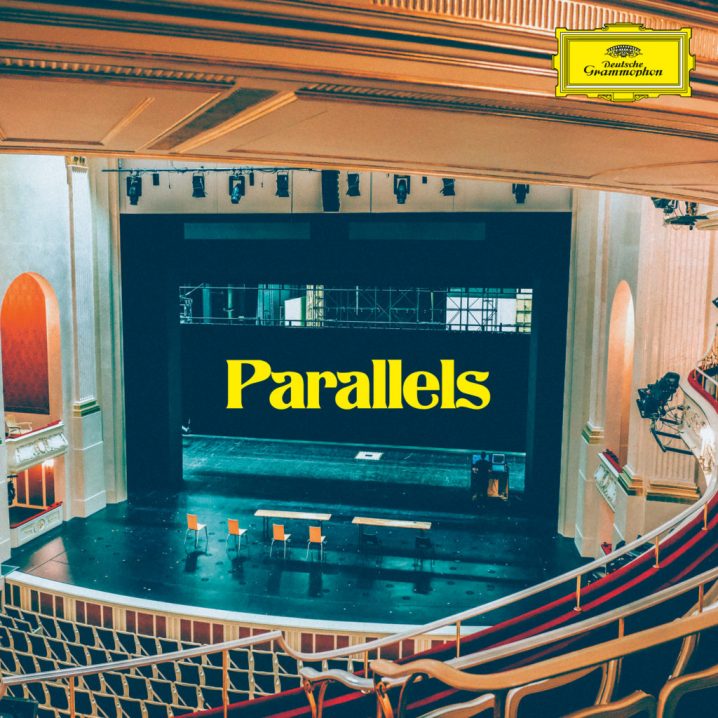 The last and definitely not least album which I want to mention in this column is a new project by Christian Löffler whom I've been following for a while now, enjoying all of his releases, going back to Young Alaska (2014) and his fantastic Mare (2016), released on his very own Ki Records. But what's this? Deutsche Grammophon has picked this up? First, it was a soundtrack by Clark, and now Löffler? Yes, someone working there for sure knows what they're doing. Perhaps I shall apply for A&R? The label has already impressed the world with its RECOMPOSED series, where first it Carl Craig & Moritz von Oswald, then Matthew Herbert, then, of course, Max Richter with Vivaldi's The Four Seasons (2014) and even Peter Gregson with Bach's The Cello Suites (2018). This four-track 24-minute EP is somewhat in the same family, where the leading classical label invites this German electronic music producer to rework pieces by the one and only Beethoven. "As we celebrate the 250th birthday of the astounding composer, a lot is being done around the world to mark the date. While orchestras and philarmonicas present a Beethoven-filled repertoire, Deutsche Grammophon has decided to take a different approach – vying to bring the composer into a contemporary debate and allowing his ideas and musical genius to provoke us once again." For the project Löffler sources material from some very early recordings, dating back to the 1920s. Performed by Staatskapelle Berlin and Berliner Philharmoniker, these were pressed on 78-RPM shellac records, then digitized and restored by the label, before they were resculpted once again. This is the sound of new-classic at its best – age-old atmospheric textures, contemporary synths, and modernized hypnotic beat that keeps this great composer still alive and in the hearts and minds of all musicians. This is an absolute must for your collection! Listen and buy here.