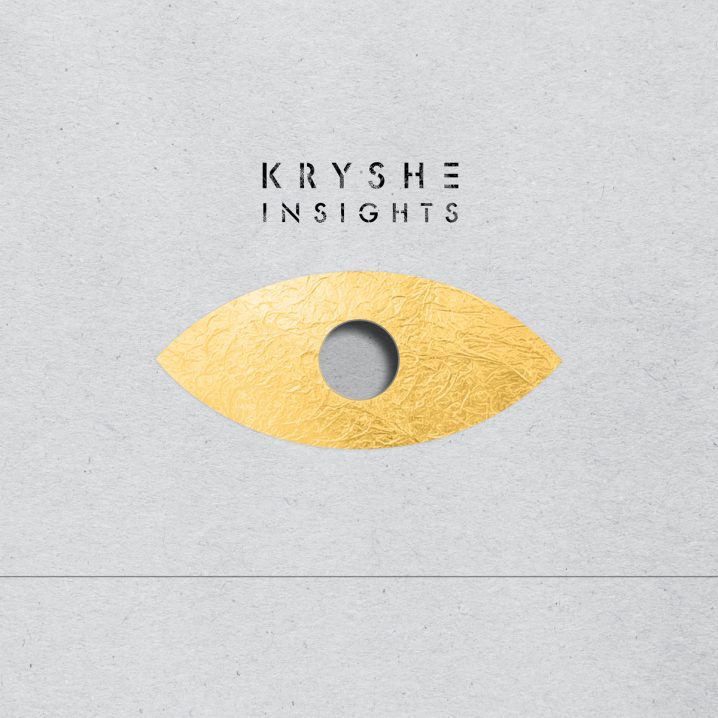 At times, as I rip through my never ending queue of promos, I'll come upon an unfamiliar name (and sometimes a label). Usually, a self-published bedroom composer will send me their latest digital exploration, and often it's a bit too easy to brush off – after all, it takes no effort to blast out the new SoundCloud link with a push of a button. But among the many I will occasionally come upon a delightful surprise – I suppose it's a bit like hunting for a treasure on an estate sale or crate digging for a long-lost vinyl in a small-town record shop. All these words of introduction are not for naught since that is precisely how I feel about Insights, a record by Christian Grothe, recording under his Kryshe moniker, released on Unperceived Records. The latter German label, founded by composer Hannes Kretzer, has previously brought us works by 9T Antiope, Anne Garner, and the recently celebrated album by Himmelsrandt. 
Insights starts off with a 15-minute long "A Journey", which in itself has made me say out loud, "Wait, who is this?" With a few simple keys, the piano chords of an opening dissolve into an ambient soundscape deserving of a film. These majestically flutter into an uplifting scene with a slight melancholy undertow. The veil is pulled back, and suddenly, the piano notes are cradled with a breathy trumpet, which lifts up all the air and carries it forth. The two instruments slowly move in an intricate dance, until, further into the album, they are also joined by a harmonium, a flute, a clarinet, and even a voice. Listening to Insights is like discovering a treasure in every single box, and just when you thought you've found enough, you are accosted by even more beauty.
Insights creates a still feeling in the listener and invites to watch and listen intently. You might feel as if this music describes a way of perceiving – rather than the perceiver themselves or their perceived objects. The wide spaciousness and lightness of Kryshe's sound conveys clarity and speaks volumes without needing much volume.
The echoes of the piano's wooden lid are constructed into a percussive rhythm and lay the foundation of the composer's mastery of the instrument, as he laments and keens in an effected falsetto over an unknown agony and longing. The cinematic quality is retained throughout the album, painting images without the words, and one can only wonder at the deep yearning, sorrow, and heartache permeating the spirit of this composer. Of course, you'll only understand if the music connects with you, for which, you too must have those qualities within. A perfect match for two lost souls…
Be sure to also check out Kryshe's Bandcamp, where you will also find four past releases (long players and EPs), Reproduction (2016), In Between (2014), Growing (2014) and Dreamland (2014). Insights is recommended for fans of modern classical meets cinematic, like the album that I pick for Headphone Commute's best of the year list, Music For The Film Behind Closed Eyelids.