[Editor's Note: Moe Espinosa is an electronic music producer recording under his Drumcell moniker, as well as Hypoxia, and half of Belief Defect]
How many records would you say are in your collection?
I would say about 5000 records give or take. General estimate, figuring about 90 records or so fit in a box and how many boxes of records I have. But to be honest, I never counted them, nor do I intend to.
Do you consider yourself a 'collector'?
I'm a collector in general, not only of records but a collection of various items that I obsessively accumulate including (and not limited to) rare occult books, resin art, vintage musical instruments, various rare items from around the world. Some items may be a bit too nerdy for me to get into right now but take my word for it, its extensive to say the least.
What is your playback setup like?
My playback set up is a standard DJ set up with Technique 1210s that I have owned and maintained in wonderful condition since the 90s along with a Xone 92 mixer. At one point, I began diving into a hi-fi system, but due to my habits of collecting gear, it soon became apparent that this was a rabbit hole I could not afford to go down.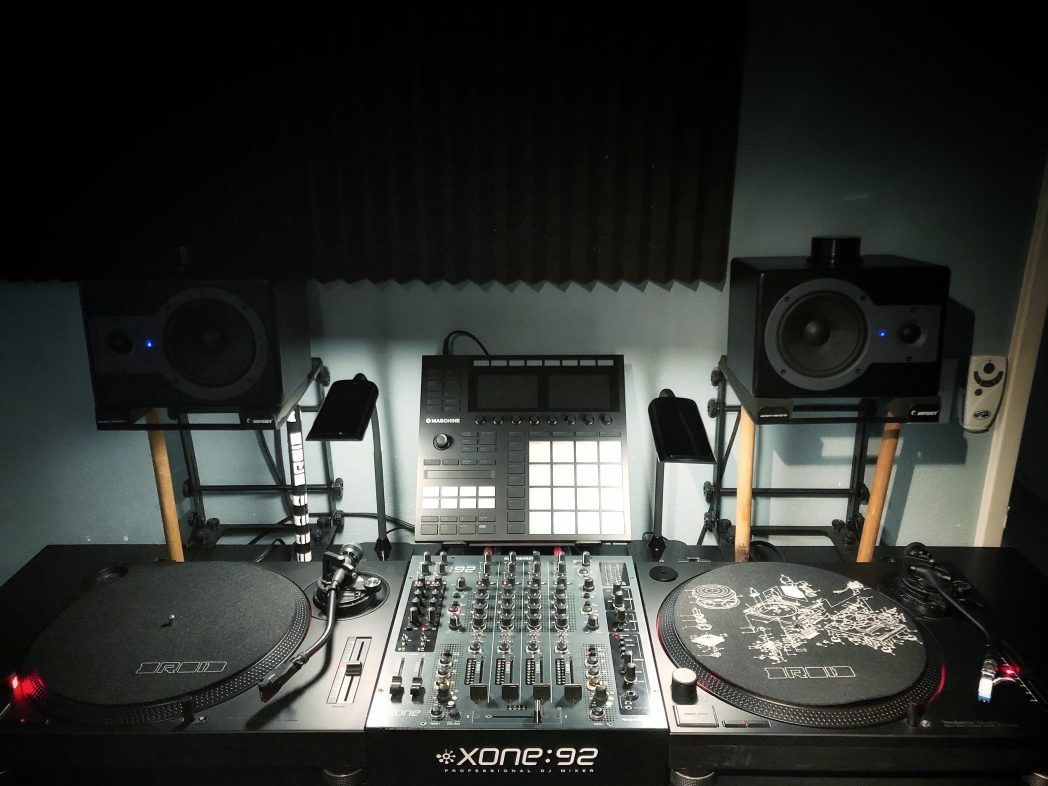 What was the very first record you purchased?
The very first record I purchased as just a consumer would probably have to be "2001: A Space Odyssey" film score. The first record I bought in the hopes of being a DJ would be "Freaky Chakra – Glimmer of Dope". I never managed to buy another record that mixed well with this, but in '96, I listened to it nearly 1000 times over and over.
Tell us about the most prized record in your collection.
That's really a difficult question, but off the top of my head I would say it would be from my early 90s hard acid records, maybe "C-TANK – Nightmares Are Reality" on Overdrive or "Joey Jupiter – Omega 9" on Digitalhut Sounds. Not because they are particularly amazing records but because those records happen to signify a very specific and special moment in time to me. I have a huge collection of Jazz 7 inches as well as early 1960's's Ska records on 45, which I cherish deeply. There's also my collection of Jeff Mills records and limited edition presses he's's done over the years. The small amount of Hause Arrafna records I was able to get my hands on. I also have a substantially large collection of records that are signed by the artists (many of them being my friends and colleagues) I hold those records pretty close to the chest.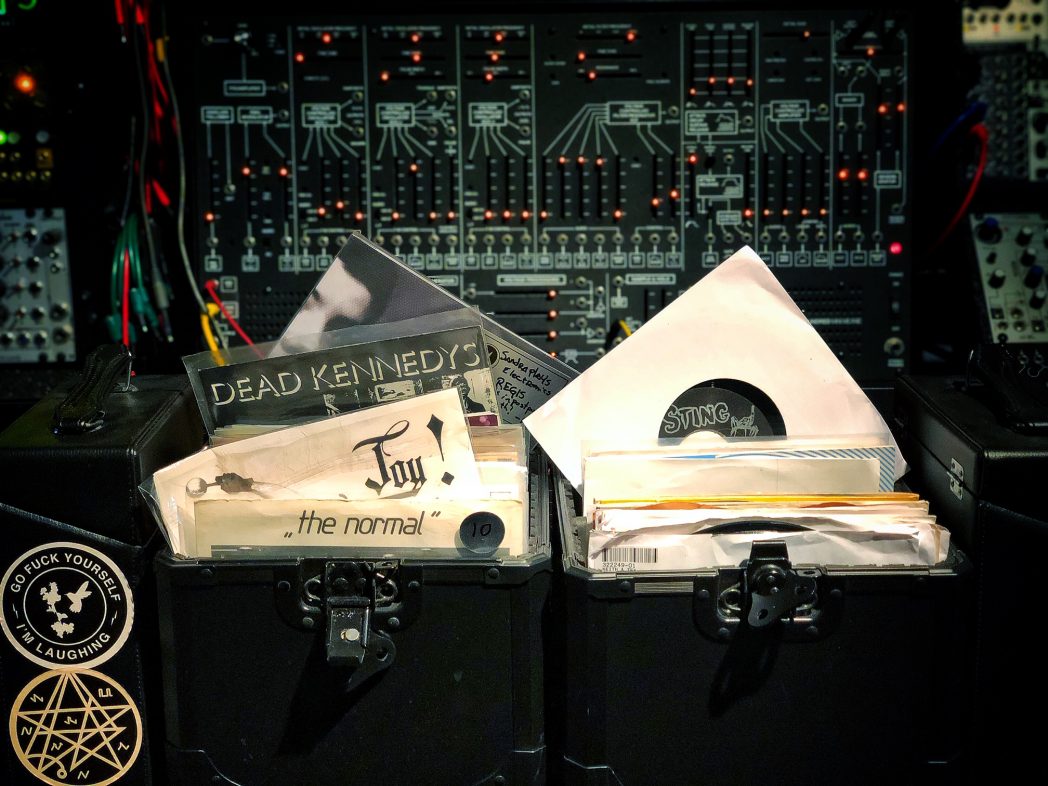 What makes you want to purchase an album on vinyl as opposed to any other medium?
I think it's the packaging. I deeply appreciate when an artist puts the time and effort into making something physical to touch and hold while listening to the music: the art, the liner notes, the attention to details. I feel like the more the artist cares about their music and the physical medium their art is presented on, the more I seem to care and become intertwined in the mysticism under which the whole concept was created. It's not always necessary for all music, but it is something that I appreciate when it's's done well.
What are your thoughts on the "inconvenience" of vinyl?
I'm not exactly sure what it is that's so inconvenient. If it's a hobby that you cherish, nothing should be inconvenient about it. I guess as a music collector if you are not the type of person who has space or the capability to maintain a collection of records then maybe it could be considered inconvenient. As a travelling DJ, it surely isn't as easy these days to travel with vinyl, as airline restrictions on weight limits, the lack of decent turntables in the club, and so many more problems present themselves.
Ever consider digitizing the collection and selling it off?
I digitize a ton of my stuff for consuming on headphones while travelling and walking around. Especially if the tracks are not available digitally and are vinyl exclusive. I've never considered selling the records after as well. To be honest, I've never sold ANY records in my life to anyone.
What do you look for when you go record digging?
That's a difficult question because it depends on what current obsession and rabbit hole I'm currently tumbling down. I go through phases constantly where I find something that has an impact on me, and I begin to research another artist in a similar vein, maybe records that inspired that record. It becomes a sickening obsession to find more and more and more of where that sound came from or another artist that is maybe connected to it.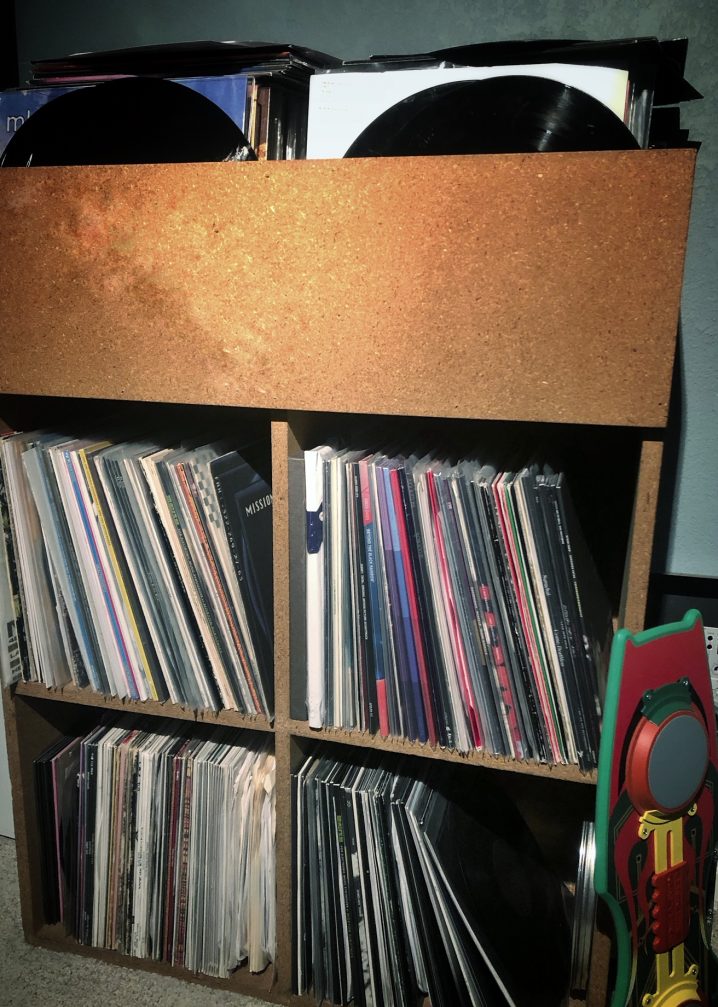 Where do you buy your music these days?
I grew up purchasing the largest majority of my electronic music records from a historical record store to Southern California named Dr Freeclouds. Cut my teeth in the shop since 96. Shortly after, I would walk down the street to another record shop called Noise Noise Noise, where most of my industrial/punk records were accumulated. Further down in time, I shopped a lot at a local shop in LA called Mount Analog. Mount Analog was easily one of the most impressive curated record stores I had been too in a long time. Unfortunately, their storefront is closed now, although I believe they still do mail orders. Nowadays I shop mostly when I travel. I go to visit a shop while I'm in town for just a bit. A new record store has opened in LA named Stellar Remanent that I have not had the pleasure to go to yet, but when this pandemic is over, I hope to give them some much-needed support.
What are your thoughts on limited editions, original releases, and reissues?
It means nothing to me, to be honest, all that matters to me is the music on the record and how it inspires me.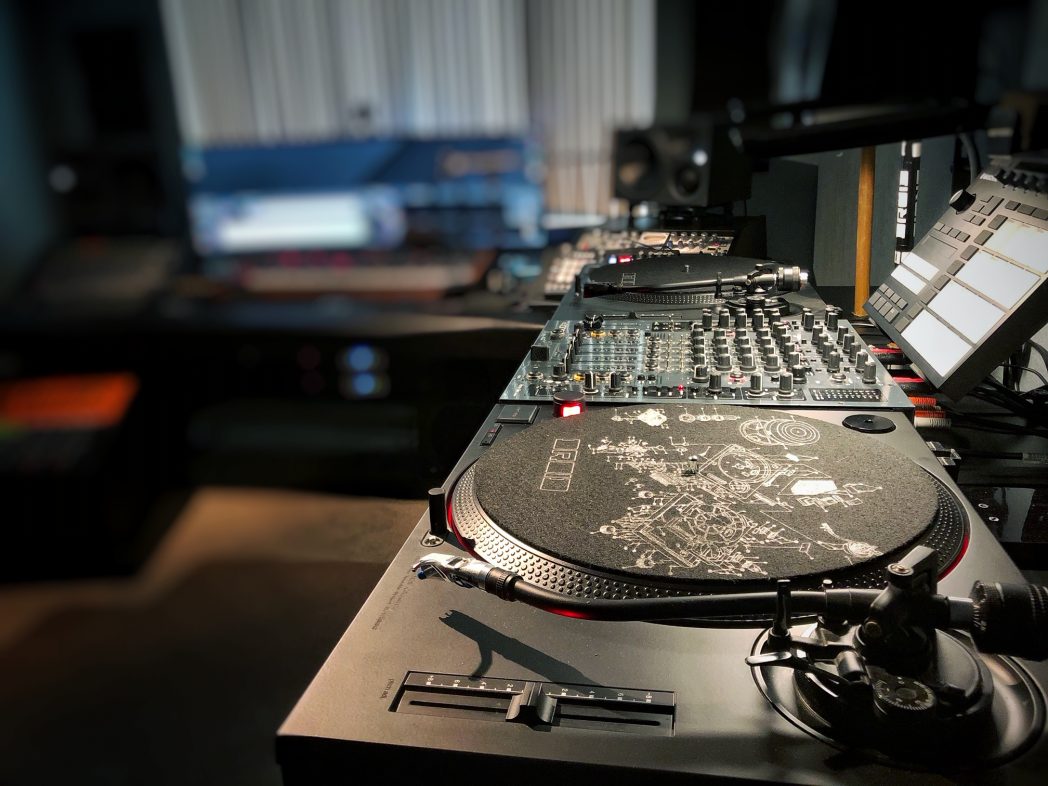 What were the most memorable liner notes that you've ever read?
I remember in high school purchasing an EP NIN did called BROKEN. It had an elaborate fold-out in the record I had never seen before. I read through all the liner notes and at the very end, it said: "A slave is released from bondage only to find a stronger set of chains." That quote seemed to have stuck in my memory forever.
What record do you think you could play all the time?
The answer to this will change daily, and I find this the hardest question to answer. So many records come to mind I can't pick one.
How is your collection organized?
I have a huge portion of my techno collection organized by the label since I've always tried to collect back catalogs of my favorite labels. For the other records that can't be fit in that category, I organize mostly by genre.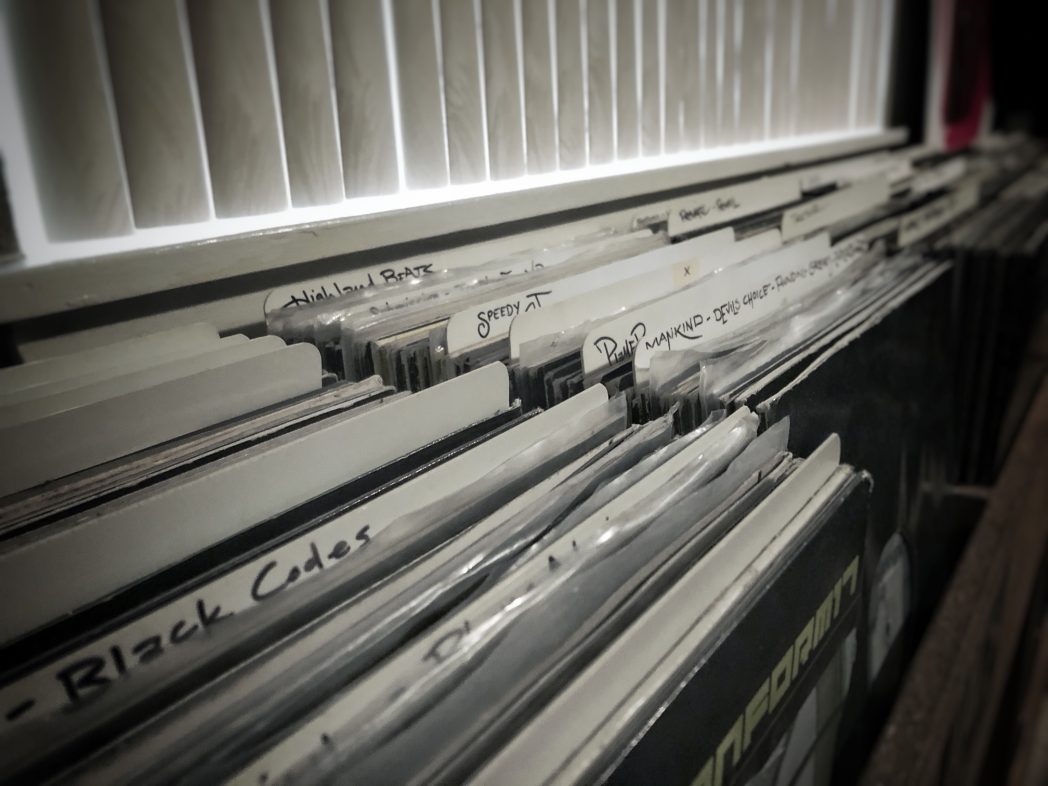 How has vinyl impacted your life?
It's a huge significant part of my life. It's the culture behind vinyl that makes up everything I do on a daily basis. Music has been my life for as long as I can remember, and each record I own has been hand-picked and purchased by me. I've never received a large donation of records from someone that now takes part in my collection. I look at my record collection as a sort of family photos of my musical development throughout my lifetime. Good or bad, it's still in my collection.
What will happen with your collection when you're gone?
A part of me hopes my son will take interest and further cherish it, but it's not a burden I would want to force on him nor anyone. Who knows, he may grow and not care about any of my records, if that happens I hope they find a good home to go to, but I'll be gone so I'm not sure it will matter to me much.
Check out the new Hypox1a record, "Critical Moment Of Will" released on August 7, 2020, exclusively on Bandcamp.