Do you consider yourself a 'collector'?
I do not. Mainly for the mere fact that I limit myself to the six cubes that house my personal vinyl selection. I do purges about twice a year, and If I have not taken a record out in the last two years or, gasp, never even opened it, I put it on Discogs. Being a keeper/collector is not in my nature. I'm more of a curator.
What is your playback setup like?
I have a Stanton STR8-60 with an Audio Technica AT-VM95E cartridge into a PS Audio Sprout amp fed into a pair of Infinity speakers in the living-room. I have no idea of the model of those. They are relatively old. When I went to test out what speakers to get back in the late 90's, I brought Lusine's Iron City with me and pumped Blind throughout the store.
I have a U-turn Orbit in the studio that I review test presses on. That is run into an ART phono amp connected to the Mackie mixer and into the HR824 monitors.
The living-room setup is far more forgiving and a less microscopic listen.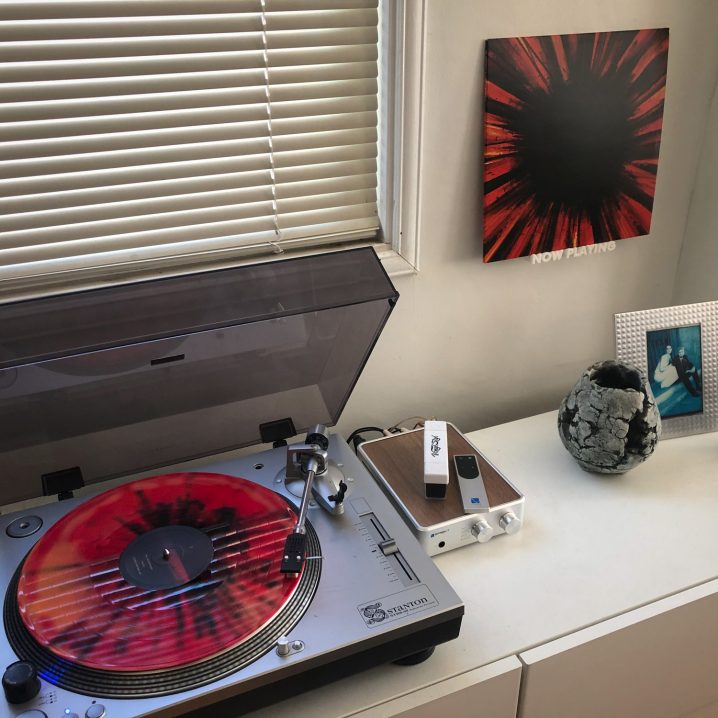 What was the very first record you purchased?
I'm friggin' old, and it is probably something embarrassing like the Monkey's greatest hits that I saved up for with my allowance. My dad listened to a lot of prog, and I think a record like that was a respite from all the long songs and noodling I was subjected to when I was 5-6 years old. I think around 1985 was when I started buying records more regularly as a teen Sisters of Mercy's 'First Last, and Always', New Order's 'Low-life', or The Chameleon's 'What Does Anything Mean? Basically' would have been my launching off point for where I am now.
Where did you buy your music back in the days?
I would take the subway to Berkeley near the Cal campus, and there was Rasputin, Leopold, and Tower Records all around the corner from each other. Each had its speciality. You got the best no-wave, noise and experimental from Rasputin. Leopold was where I bought a lot of post-punk and gnarly metal stuff. Tower was the best place to get 4AD and related.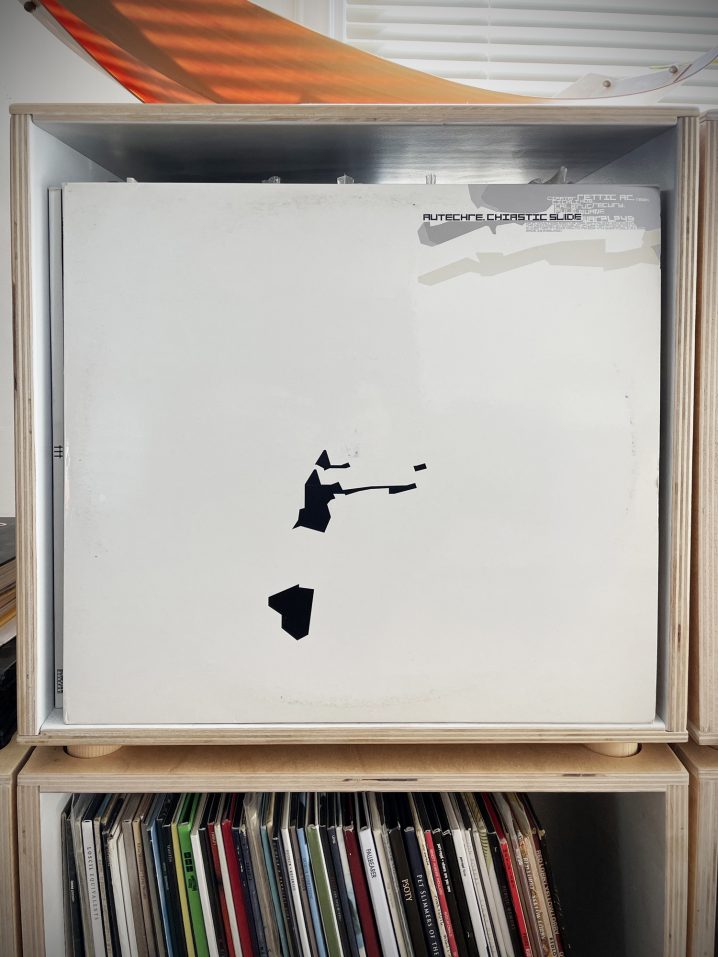 Tell us about the most prized record in your collection.
I have tried to fill the shelves with items I feel to be, for the most part, essential. I've even gone back and purchased things that I had sold back in the vinyl downturn. I do still have an original version of Chiastic Slide from Autechre that I value a lot and listen to quite often. I also have Scenes from the Second Storey by The God Machine, which I also covet. I do have a copy of Last Rights by Skinny Puppy, but the damn thing is worth so much I am scared to play it too often. Let's just say The God Machine LP…
What album has your favourite artwork and why?
I think offhand; I'd have to say Departure Songs by We Lost the Sea. The cover has representations of each movement. There is also an included booklet that gives a narrative to each one. The whole package is exceptionally illustrated by Matt Harvey, and it matches the music extremely well.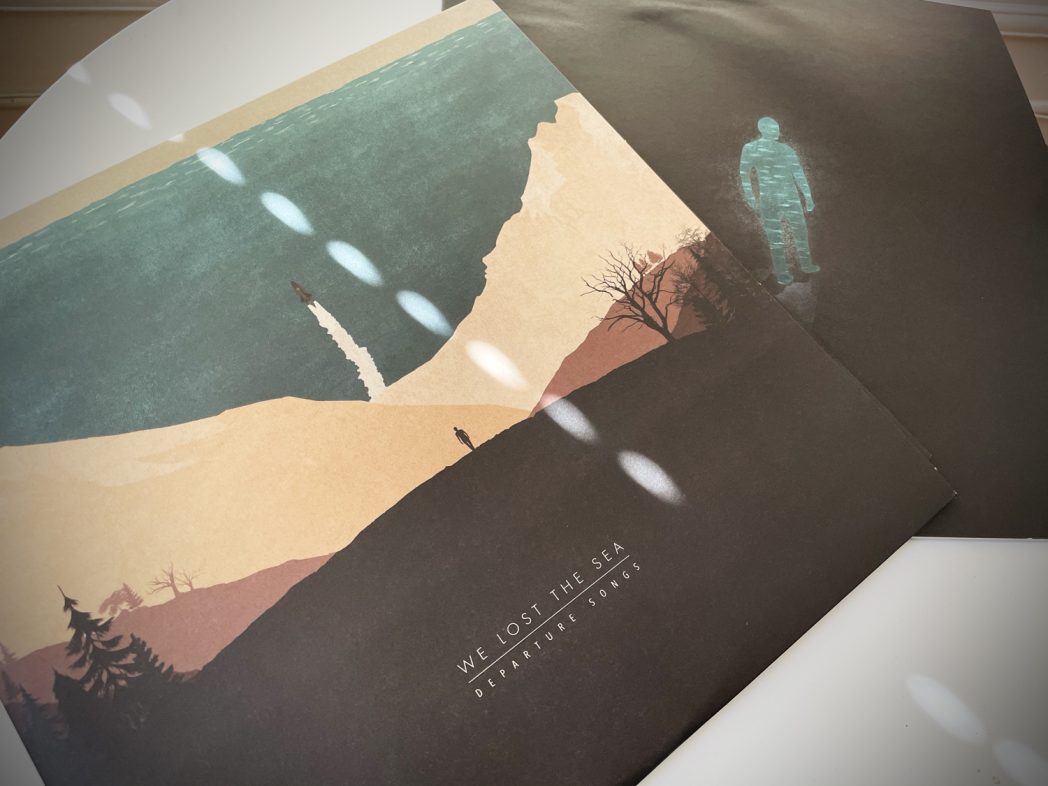 What makes you want to purchase an album on vinyl as opposed to any other medium?
I am currently vinyl or streaming; I have not owned a CD player for at least 15 years. I enjoy the time investment that vinyl has, as you need to facilitate its start, middle, and end. I know there are a lot of discussions on the warmth and superiority of vinyl. But, really, most everyone is making music via digital means. If a musician records bit and hertz wise at a high enough resolution, the music will sound better in theory. The idea is that it can hold more aural information than analog; however, some things just sound better on vinyl. I think ambient, electro-acoustic, experimental electronica (IDM), and some forms of metal seem to benefit from being on vinyl.
What are your thoughts on the "inconvenience" of vinyl? Ever consider digitizing the collection and selling it off?
Oh no. I did digitize my CD collection about 15 years or so ago. But I would not do that from vinyl. While all the nostalgic pops and skips and even different track orders would be the same, it would lose its nostalgia and the care and effort that listening to records facilitate.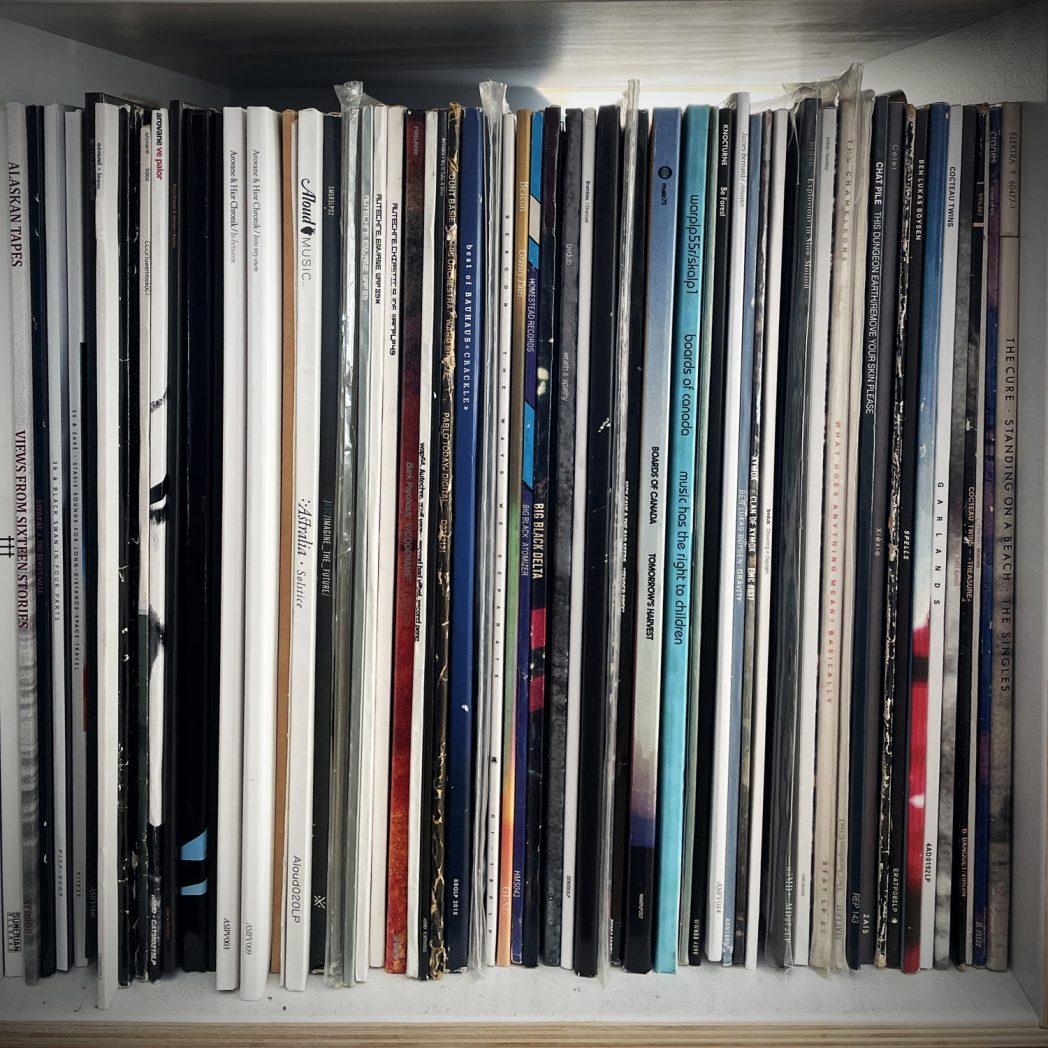 What do you look for when you go record digging?
Now, with COVID, I am not crate-digging at all. I do buy things from Discogs from time to time, but you are searching for something very specific when you purchase stuff there. So digging at Discogs is really an all you can eat buffet of what you can afford situation. When I would dig, I usually look in specific sections… esoteric, experimental, metal, indie, etc. For the most part, I do, though, start at the recent arrivals bin, always a great place to start, in my opinion. There always seems to be something in it I ponder over purchasing.
So where do you buy your music these days?
Mostly direct from artists or labels via Bandcamp or their webshops. I will buy things on Discogs occasionally, but those purchases are usually not of something new. Before the pandemic, I would often go to EconoJam in Oakland to sift through their bins.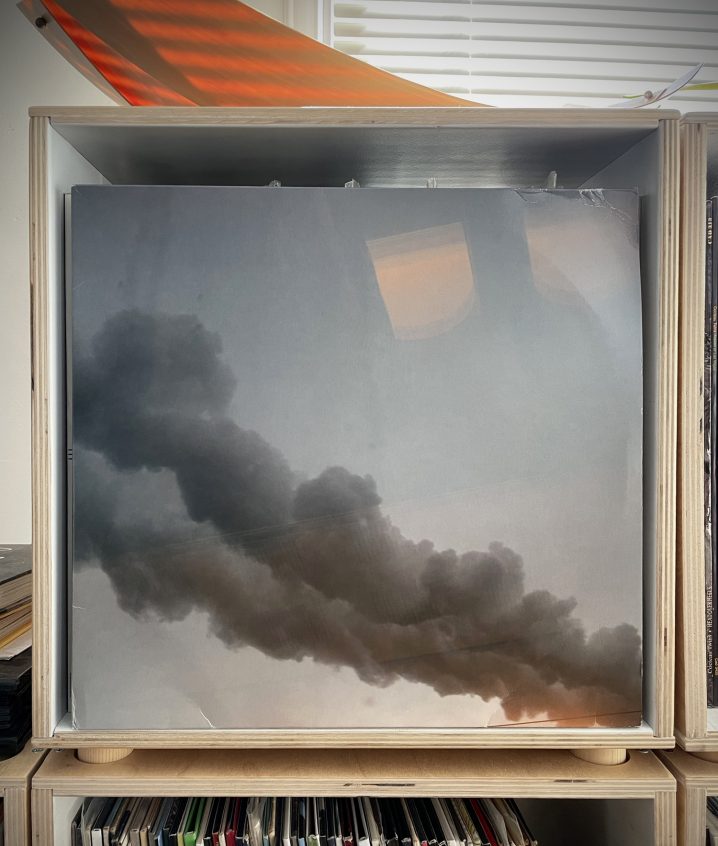 Thoughts on originals versus reissues?
When possible, unless the original is WAY too expensive or I've heard, it sounds like crap. I go with the original as that's how it was originally intended. I know these can be a bit quieter as most reissues opt for fewer songs on a side for a better quality cut, but I have a volume nob, and I'm not getting out of my chair every two tracks if I don't have to.
What were the most memorable liner notes that you've ever read?
Maybe something like DJ Healer or Autechre's Tri Repete as there are none. The music speaks for itself.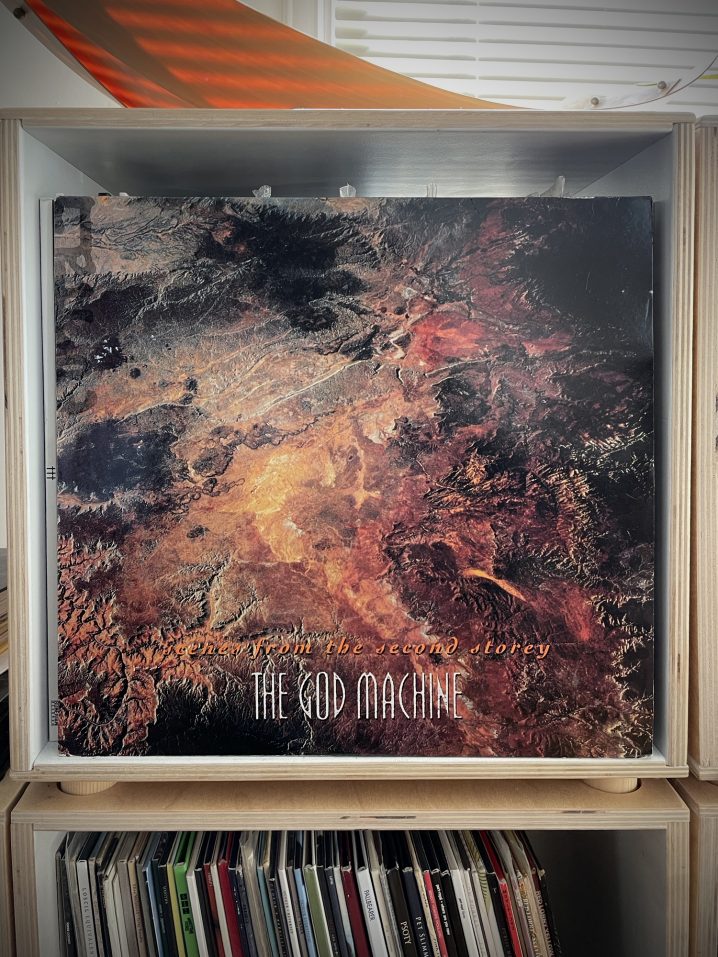 What record do you think you could play all the time?
That's a tough one as I think it depends on the company. I think if it were my wife and I listening, Swervedriver's Mescal Head is a definitive go-to, and that does get played a lot. I do think DJ Healer's nothing 2 loose has been on quite a lot lately, and it's varied enough that It works well in many situations.
How has vinyl impacted your life?
As a listener, my wallet. Just my wallet. As a label owner meeting like-minded people and helping artists get their vinyl records out to the people that want to hear it and yeah then, I guess, my wallet [Laughs].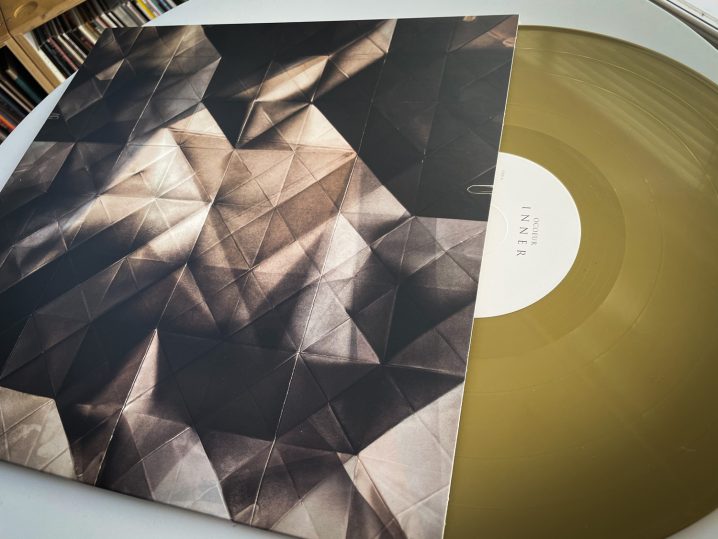 How is your collection organized?
Probably as most do, It's alphabetized by artist name. I don't have enough vinyl to warrant a genre separation.
What will happen with your collection when you're gone?
My son will most likely get it, sell it and buy something nice for himself. Keep your eye on Discogs…