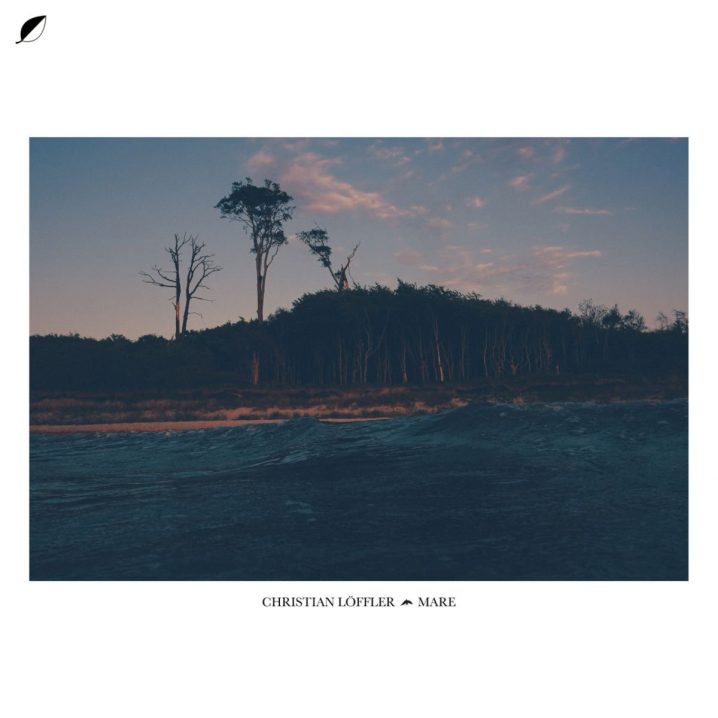 I'll admit that I have only discovered Christian Löffler back in 2014, with his Young Alaska release, and that was already after his 2012 debut, on his very own Ki Records, titled A Forest. The Young Alaska Remixes (2014) were followed up with two short EPs, Lost (2015) and York (2015), both of which received plenty of playtime on my rotations. There was something very relaxing, beautiful and upbeat that I enjoyed in Löffler's music, with a hint of melancholy just beneath the layers, which perhaps originated from some solitude, produced in a cabin overlooking the southern coast of the Baltic Sea, on the Darss Peninsula, in Northern Germany. So needless to say that I was pretty excited to learn about his second full-length, titled Mare.
The seventeen pieces on the album are at once accessible (even your parents may enjoy it in a car ride with you), blending soft elements of deep house [if I may even call it that] with an atmosphere of ambient electronica, environmental textures, and even gentle vocals. Here, his previous collaborator Mona Steinwidder (aka Mohna) offers her soft lyrics, with breathy vowels and sexy accented words. Even Löffler himself appears on a few tracks. The distant field recordings, organic melodies, and the head-nodding beat offer the listener a temporary escape into a blissful world of Löffler's sincere and honest music.
Exploring spaces of emotional and physical loss, getting lost, as well as arriving, he blends wistful melodies, drum machines, and found sound into a wandering, melancholic mélange.
Besides the memorable progressions, one of my favorite things on the album is the instrumentation used on the tracks. I can hear the marimba, the percussive elements picked up by the microphones set up in the room, and of course, the soft yet slightly saw-tooth edged synth bass. The music feels like an extension of Löffler's collective artistic output, his simple dwellings, and his slightly wounded soul. No buoyant rhythm can hide the beautiful hurt that I detect among the minor chords disguised with major counterparts. Like a somber piano melody with kids' laughter in the background. It is to that overall awareness of solitude and being that ultimately I connect.
Fans of Trentemøller's The Last Resort (Poker Flat, 2005), Jon Hopkins' Immunity (Domino, 2013), Kiasmos' self-titled release on Erased Tapes, all the gems by Tycho, and all three of Moderat's numerically titled albums on Monkeytown, will fall in love from the very first note of Mare and stay engaged throughout its 75 minutes, always hoping for more. Mare is also available as a triple vinyl release, available for purchase from the artist's Bandcamp page. Don't miss this one!