Release Notes
Label: Denovali
Release: ΠΟΛΙΣ
Date: October 30, 2020
Kostas Katsikas returns with his fourth full-length LP to the German Denovali imprint. I am immensely excited to hear the continuous evolution of this Greek musician's sound, whom I have followed first through the Tympanik debut Approach (2008), then to the Ad Noiseam sophomore release, No Land Called Home (2010), and lastly via the Denovali release of Foray (2015). Four years since Subheim offers nine delicious, moody tracks, that capture the shadowy crawl through a modern metropolis. The album is titled after the last segment of that word, metro + polis, or, rather correctly, from Greek, μήτηρ ("mother") + πόλις ("city"), aiming to capture "the unspoken tension between longing to escape and being trapped in some kind of concrete stasis." I know exactly what Katsikas means. Having lived in numerous concrete jungles, from Kyiv to New York to Chicago and London, and having visited his home city of Athens [er, why did I forget to reach out?] there is a certain grittiness to all this man-made beauty. Millions upon millions of conscious [and, well, not so conscious] minds, each with their own distinctive story, together, yet alone [and in this lockdown we're alone together], reflecting on the lives we've built around us from the past. Subheim recognizes this concealing darkness, and he attempts to scratch it out with sound, which is at once grungy, with its great use of mild distortion, and cinematically alluring, with epic chords, towering organic progressions, and insistent beats. Today I am premiering a piece called "Vertigo", which elegantly captures that overwhelming sense.
Despite the album being born out of a feeling of alienation from one's surroundings, it's impossible to ignore the sense of hope that runs through this LP. In ΠΟΛΙΣ, we hear an arrival at a deeper understanding of oneself, an inner peace amidst the decay and cautious optimism that comes from someone who just happens to feel most at home in darkness.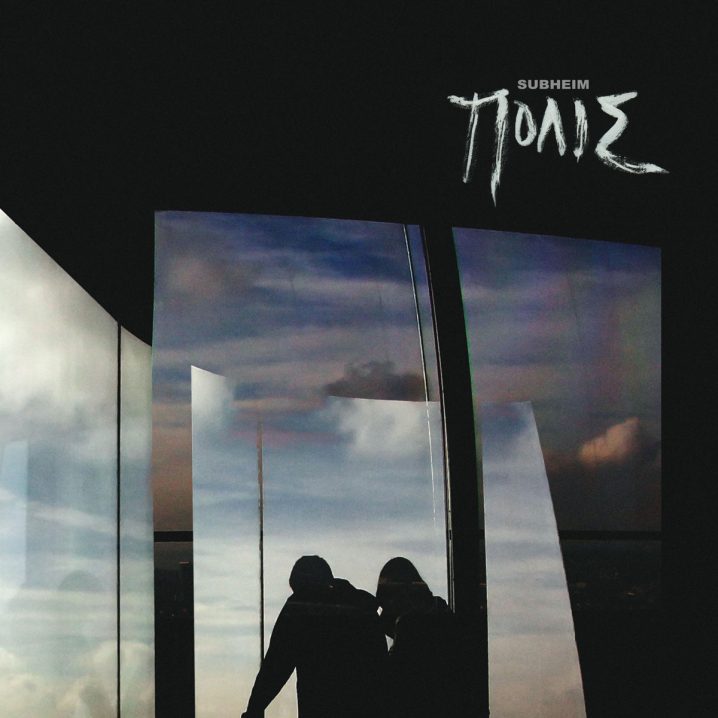 The album is a perfect soundtrack to your reclusive walks, preferably through dark and dingy alleys, abandoned subways, and corroded ducts. There's even an appearance by Ben Lukas Boysen, as Hecq on a piece called "Daughter," which is a fantastic collaboration showcasing both of these composer's talents – melodically harmonious and lush. ΠΟΛΙΣ is out on October 30th, available from Denovali on digital, CD, and black 12″. Highly recommended for these confusing times! A perfect candidate for my selections in "Music For Crawling Through Abandoned Cities." I'm sure we'll see it there soon!