Release Notes
Release: Winnow
Date: November 20, 2020
Mastered By: Martyn Heyne
Artwork By: Gregory Euclide
I recognize that the scene is saturated with music. Solo piano, contemporary and modern classical genres, in particular, have gained steam in the last decade with new arrivals nearly every week. It is hard to follow and discern, but recognize I must, as it is important to give voice to rising stars as much as celebrating icons. Stylistic elements have also blurred, and 'cinematic,' 'ambient,' and 'atmospheric' became the adjectives in recent trends. I guess the good news is that music's getting better, and with that thought, I play this Simeon Walker piece. Originating from Leeds (UK), Walker has put out a few self-released EPs and a solo album in the last four years, with recent appearances on the 1631 Recordings' Piano Cloud Series – Volume Five, Bigo & Twigetti's Perceptions and Gregory Euclide's THESIS RECURRING project [who also designed the beautiful cover art for this release]. Today's video premiere for "Captive" is taken from his upcoming second album, Winnow. In this short film by Will Killen, starring Rowan Thorsby, the threads unravel and unwrap to finally release the past that binds us. It is a mesmerizing visual counterpart to a progressing beautiful piece that slowly builds up from Walker's solo keys to majestic string quartet-backed passages to nearly jazzy undertones (thanks to those drum brushes) to ethereal heights until it's expertly pulled back in tempo and dynamics, traversing that beautiful arc of the emotional experience that only music can capture in time.
'Captive' is a musical exploration and reflection on what it might be like to remove ourselves from the binds of the past, to loosen the cords and embrace the freedom that comes with having truly made decisions that make sense for us and our futures. Not forgetting or dismissing the past – who we are and where we've come from… the veins of our existence – but allowing the detritus and pain we might have accumulated to be slowly and carefully winnowed away to embrace new freedom… one that is truly ours.

— Simeon Walker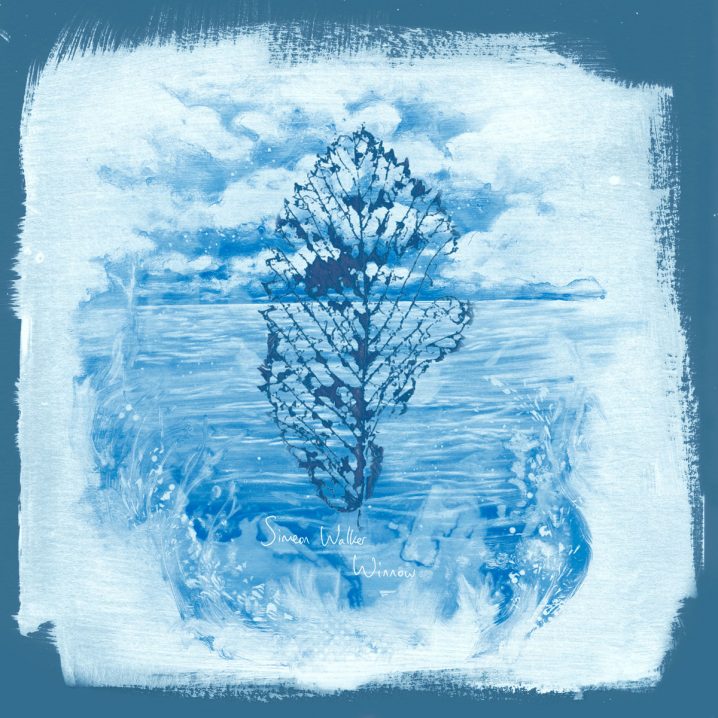 Winnow is mastered by Martyn Heyne, and is out on November 20th on vinyl, limited edition CD, and digital, available from all your favorite streaming platforms.