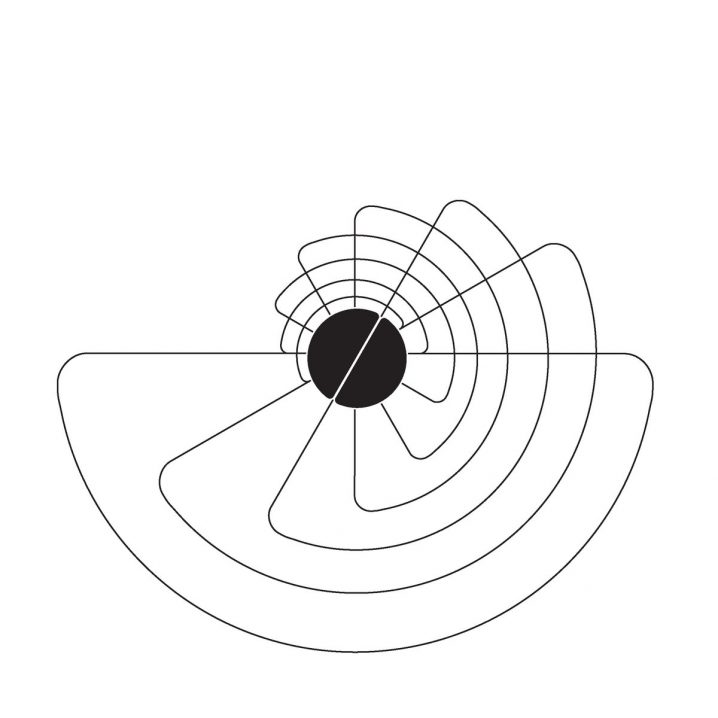 Release Notes
Label: Thesis
Released: 2019
Artwork By: Gregory Euclide
I'm filing this under an "album", folks, although, admittedly, we're in a new format zone here, since this is actually an iOS app, which, before you say anything, is also available a set of digital compilations and even a subscription-based service via Bandcamp. But what exactly is it? Created by the mind of our dear friend behind the Thesis project, Gregory Euclide, THESIS RECURRING is an app consisting of one-minute audio loops which seamlessly play on forever as you become slowly mesmerized by the melodies and the textures behind each and every single piece. The collection grows on a regular basis, as new loops are added behind the scenes, each one complemented by a beautiful photo (usually by Euclide himself), compiling an astonishing selection of contemporary ambient and modern classical artists, with an impressive roster. As of this writing, we're at its 92nd entry, and with the 100th approaching fast, I wanted to share with you this gem of an app, one which I hope you'll be using a bit more than Facebook.
Kicking off with the first entry by Rafael Anton Irisarri, THESIS RECURRING attempts to lay down the groundwork for all future artists to come. This is immediately matched by the one and only Taylor Deupree, whose 1-minute contribution is perfect for slipping away as it flawlessly loops on forever, cradling restless and all troubling thoughts. We then move on to Benjamin Finger and his more captivating synth territory… and from there we hover and drift, hover and drift… My preferred way of consuming these is of course in the horizontal position, my iPhone connected to Bluetooth enabled speakers, playing perpetually into the night. As is often the case with these pieces, it's hard to distinguish where they start to loop, and honestly, I don't even try to uncover the stitching, I just try to listen, to listen and float…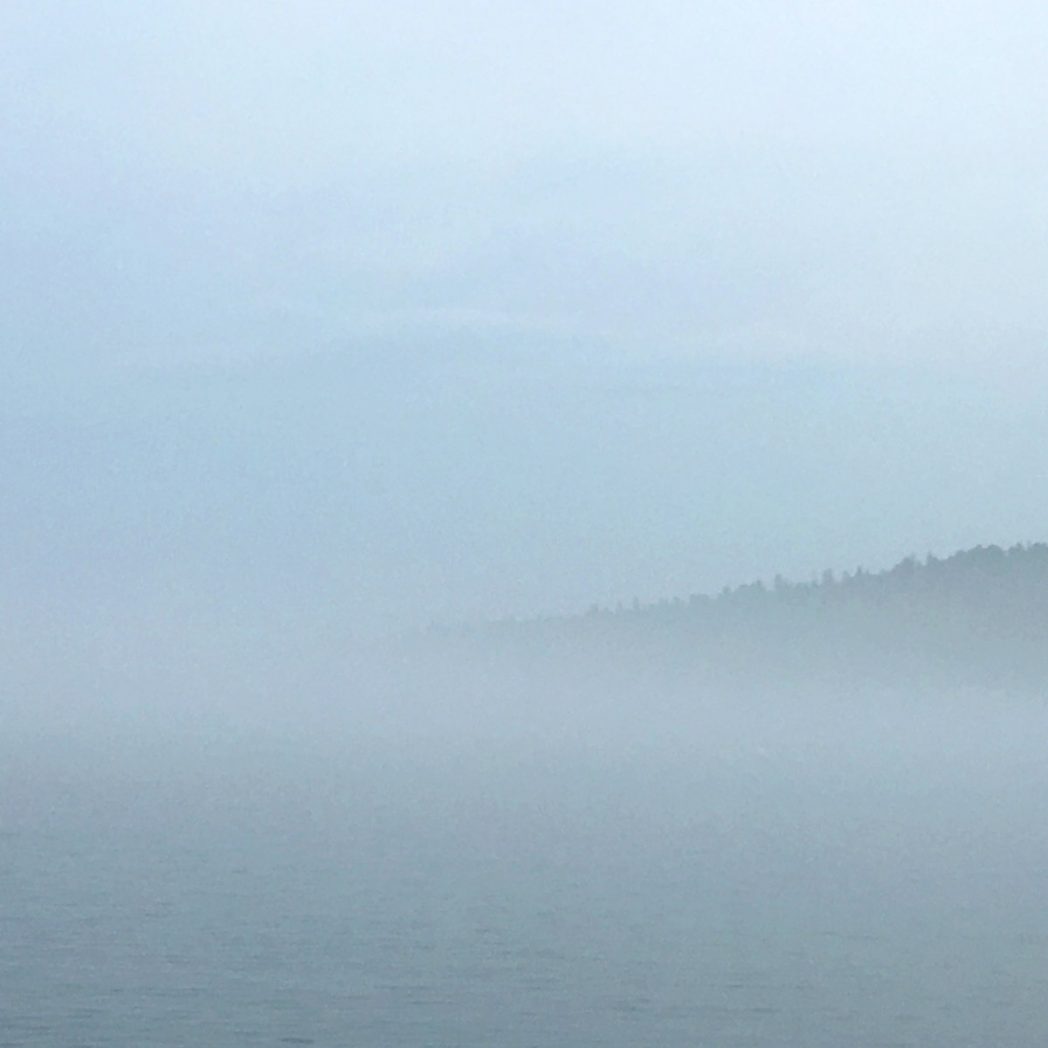 So far I've dropped only a few known names, but peel back the curtain of Euclide's sly genius and you will find an incredible gathering of artists such as Christopher Bissonnette, William Ryan Fritch, Endless Melancholy, Porya Hatami, Ben Chatwin, Arovane, Aaron Martin, Pan American, Olga Wojciechowska, The Green Kingdom, Jason Van Wyk, Wil Bolton, Benoît Pioulard, Rutger Zuydervelt, ISAN, Tilman Robinson, Corey Fuller, Alaskan Tapes, Hotel Neon, Slow Meadow, Light Sleeper, Inventors of Aircraft, Valiska, Pjusk, including [disclaimer] yours truly, Mike Lazarev, and so many more! Literally approaching 100 composers, all congregating in one single app to capture and set free a single experience, in the world of constantly evolving technology, and yes, adopting new sounds.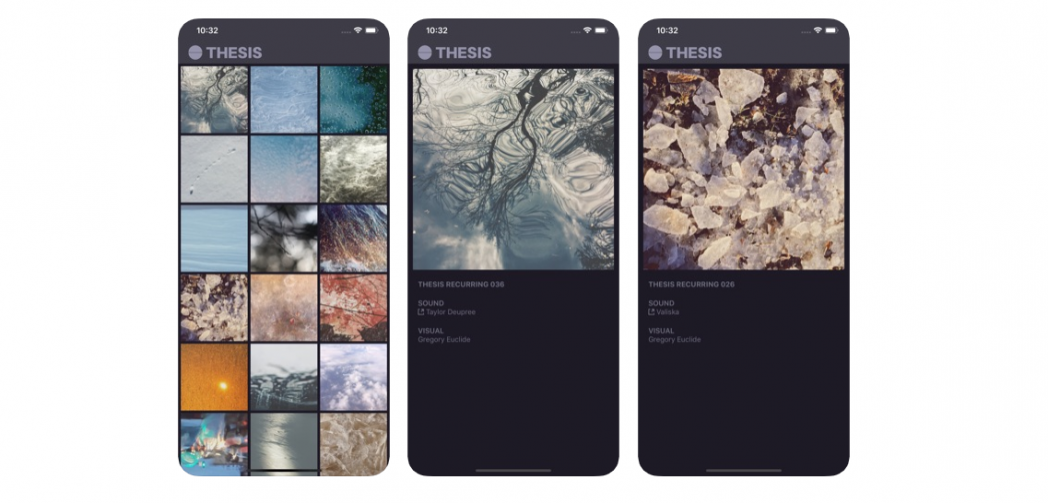 As I have already mentioned, besides being available via Apple's App Store you can also enjoy these either via the live-updating annual Subscription or as separate compilations of individual pieces looped for approximately 10-minutes each, as a high-quality lossless download from Bandcamp. While you're there, check out additional Thesis projects, such as DRIVE, PRINT/TRACK and the original, celebrated vinyl split series, including the two THESIS COLLECTED compilations to give you a great taste of the project.