I wanted to start by reflecting on the current situation. How are you doing these days?
It's a strange new world, isn't it? We're all getting used to it, I guess. I'm lucky in that I haven't been affected by it that much. Obviously, we've had a lot of concerts planned and had to cancel everything, but in terms of my day to day experience, it hasn't really changed that much. I'm still just sitting in a room.
But I'm presuming that you're keeping busy.
Yes, of course. VOICES was performed and recorded right before all of this happened, so pretty much the whole of lockdown was spent finishing the record and getting the release ready. We're very fortunate in that we were able to do that. I mean, it literally was the last couple of days before the lockdown in the UK that we've recorded it.
You've been working on VOICES for a decade. How does it feel to stay with one album for so long?
There are a lot of projects which have been around a long time in my life. For example, I started SLEEP in 1994 and finished in 2015. There are projects which seem to have their own clock built into them. I originally wrote "Mercy" in 2010, and it took a long time for the other parts to come together, and to find the right shape for them, and to think about how to present the material and the text and all the different ideas in it. It's quite a complicated piece, really. And also a lot of the music for VOICES was thrown away over the writing period – much more than is on the record now. So it just takes time to find the right shape of things.
I think I hear a few overlapping themes between VOICES and SLEEP. Am I imagining this or were the two records evolving over the same period?
In a way, probably almost everything overlaps. It's all part of the writing process. So they sort of got the dotted lines around them, rather than solid lines. Sometimes you have a very specific conceptual framework for a piece, and it's obvious for the kinds of music that can live in it. Other works you discover what they are, by making them. And you can't get the sense of what that landscape looks like until you're in it.
I can't help but notice some of the phrases, both spoken and instrumental, being repeated on the album. Is that intentional?
Yes, there are repetitions on the record. I like repetition because it allows you to handle time in a very specific way, either to rewind you back to the same spot and make another trip through something or to stop time and remain in the same spot, which is the kind of Steve Reich sort of repetition. I work with repetition a lot, not only in VOICES but also in other works. I think it connects a little bit to the idea of a pattern that you get in electronic music. And there is shared grammar there between electronic music and my instrumental music.
Speaking of instrumental music, I really appreciate the "Voiceless Mix". Speak a little about the idea of releasing that as a separate volume on this album.
I like the idea of a piece having more than one doorway into it. Obviously, VOICES, from my standpoint, is fundamentally about presenting that text. I want that text to be really clear and very upfront in the project. The music is just a space to reflect on the text. But once you've heard that text a few times, you know what it is. So maybe you just need the space to reflect on it. So that was the main idea.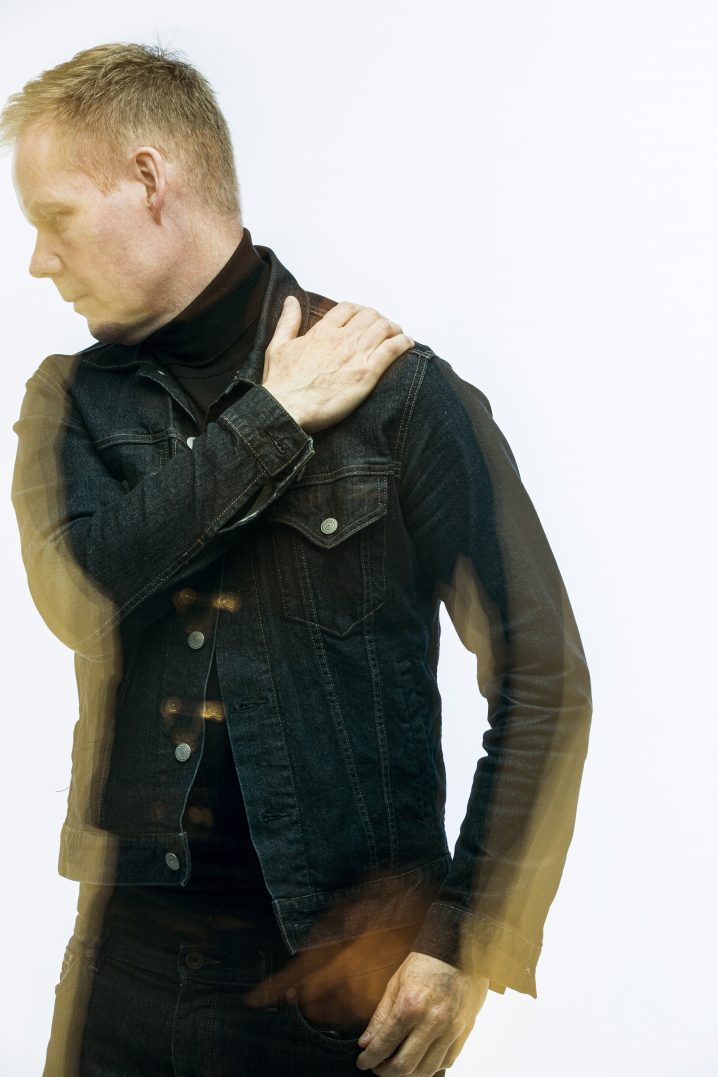 I wouldn't say that VOICES is exactly a political in nature album, but it does have a declaration that we can all agree with. Did you intend to make that statement for this piece of work?
Well, all my records are the result of me trying to figure something out – me trying to work out the idea or some question. They are all, in a way, activist pieces. And VOICES is no different, really. I think creativity is a space for ideas as well. Music is about music, but it can also be about other things, outside it, just like literature can, or movies can. It's part of us grappling with questions of what kind of the world we want to make and what kind of the world we have made.
Did the current events prompt you to finish this album or did it just conclude on its own at the right time?
It's pure chance, but in a way, the current events are pretty much the inevitable outcome of everything that we've been doing in the last couple of decades. A lot of the progress of the post-war era has felt like it has been unravelling over the last decades. We have the return of xenophobia and nationalism and right-wing authoritarian politics among all the environmental, social, and technological pressures. There are a lot of fires burning and coming at us right now. Problems which we thought that we have solved, are back. So it seems like an appropriate time to reflect on, maybe not the solution, but certainly, a solution, which is in the declaration.
How did you come up with the idea of crowd-souring the reading of the declaration?
The text is the most important thing on the record for me, so I wanted to present it in a way which reflects the spirit of the declaration itself. So we have Eleanor Roosevelt at the beginning, recorded in 1949, she was really fundamental in the framing of the document. And then she hands forward seventy years to Kiki Layne. I heard her voice in "If Beale Street Could Talk" – it's a beautiful film, which she narrates. And I wanted to use her voice because it feels very young. And to me, the declaration is about potential. It's about the future. So Kiki does most of the readings. And then I wanted to really embed the democratic ideals of the declaration into the musical work itself. So this idea of crowdsourcing is a participatory element. So we put out a call on social media and got hundreds of recordings – people on iPhones from all over the world, sending bits of the recordings which meant something to them, which was absolutely fantastic and wonderful to hear those voices. I used those recordings to make an environment and a landscape of the music that inhabits.
Tell us a little about the idea of the upside-down orchestra.
This comes out of the idea that our world has been turned upside-down recently, so I wanted to reflect that in the DNA of the piece. I flipped the orchestral proportions – so it's mostly all basses and cellos rather than upper strings, which gives the music a particular sonic fingerprint that feels kind of heavy and a little dark. I wanted to use this as a metaphor to try and make something hopeful out of that dark material. So that was the big compositional idea.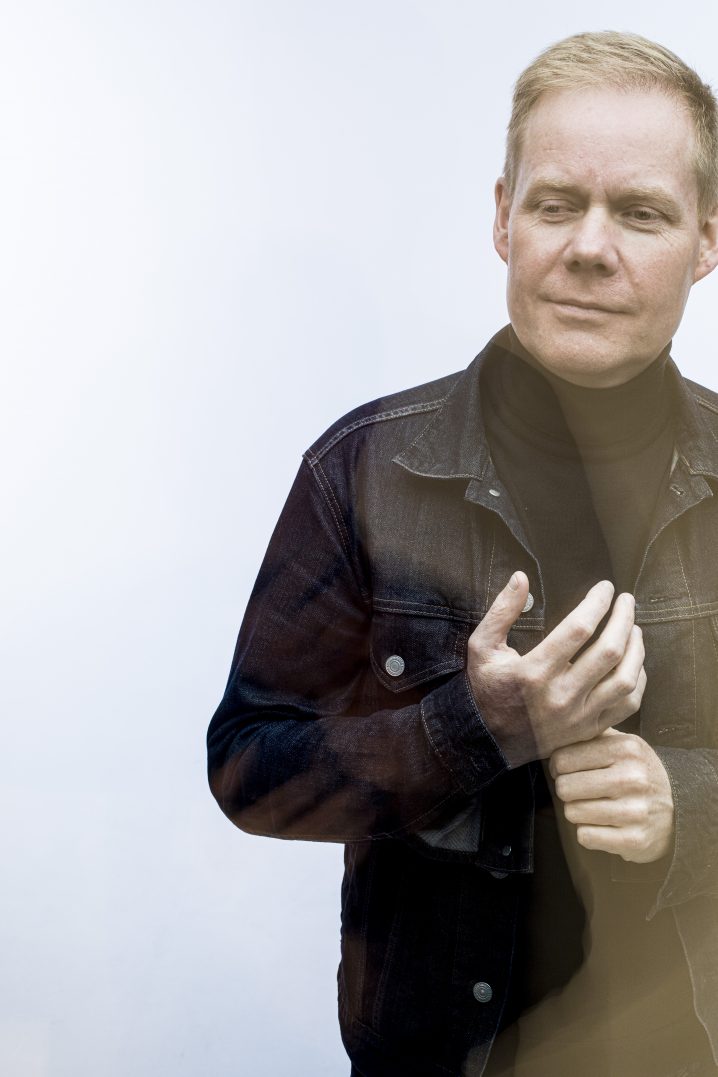 Let's talk about SLEEP a little. It's been a long trajectory for this album. And recently we've seen it released as a new iPhone App. What are your thoughts on the overall journey?
I'm incredibly grateful that people have embraced it. It's an experimental project. It took a lot of writing. It was a big thing to take on – it took years and was hard to do. Things like that are always risky. But people seem to have found a way for that music to fit into their lives, and SLEEP is a project with a big utility dimension – it's a piece of music as a tool. People have embraced it in that way, and not just for sleeping, but for coding, or yoga, and all different kinds of uses, and it's wonderful for me to watch what's happening with it, and learn more about what I've made by seeing what people do with it.
I understand that performing it is a very taxing experience. Do you think you will play it live again?
Well, we've done about 30 live shows over the last five years. Each one is a real labour of love. You need a very willing and very passionate promoter, who's prepared to lose a lot of money because they all do. And it's a big technical ask. But every time it always feels really worth it. It's very special. And as soon as we can, we'll start playing again, although I think it's going to be a while. At the moment, there certainly won't be anything this year. I think that it will probably be about next summer until things get going again.
If it's not a secret, can you tell us what you're working on right now?
I'm working on a new ballet, which is again with Wayne McGregor and Margaret Atwood [called "MaddAddam"]. That was supposed to happen this year, but it has been delayed. So it will be next year. And then there is more music coming from VOICES – that will be later in the year.